At ArtsWorcester, we believe that contemporary art—the art made here and now, of all kinds and traditions– is fundamental to a vibrant, educated, and diverse city.
Art shapes and enriches individual lives, while contributing substantively to social, economic, and civic development. With the arts now a key part of our city's vision of its future, ArtsWorcester's mission—engaging artists and the public to sustain and celebrate contemporary art–becomes more crucial.
A great deal happens through our mission. Each year, ArtsWorcester
produces twenty exhibitions across three venues,
exhibits the work of 300 emerging and established artists,
runs public educational events including Teen Nights, artist talks, the College Show, and gallery tours,
offers artists professional development through workshops, consultation and critique,
and links local businesses to artists through a corporate art program.
Although it is unusual for organizations like ours, our exhibiting membership is open to all, regardless of experience or income.  Three members' exhibitions each year allow every artist to exhibit a work, creating a kind of artistic democracy. Unpredictable in content and size, these exhibitions showcase new talent, diverse approaches, and act as the launching pad for emerging artists.
As the only area organization working to advance the careers of artists, we work hard to cultivate excellence. Competitive opportunities–the Biennial, now in its third decade, Material Needs Grants to support the making of new art in Worcester County, the Present Tense Prize, recognizing artists working in new media, and juror's awards for members' exhibitions–all support artistic growth and risk-taking in meaningful ways, and help us identify and encourage talent.
For audiences and collectors, ArtsWorcester provides a unique public good. Our gallery hours are open and free to all. The wide range of prices set by our artists means that original artwork is within reach of most budgets. As access to art becomes more difficult to afford and maintain, we serve an increasingly important role to those who value it. Few places in the art world demonstrate such a warm welcome, and such a lack of pretense, as I see in this community.
Visit, join, or just ask about the artists at work in this region. You are welcome here.
ArtsWorcester is a breath of fresh air and a light into what is means to be community.
–S.G., gallery visitor
Staff & Volunteers
Juliet Feibel, Executive Director
A native of St. Louis, Missouri, Juliet Feibel has worked across nonprofit management, membership organizations, the arts, and higher education. Leading ArtsWorcester since 2011, she previously served as Director of Education for the Ann Arbor Art Center, as Associate Director of Imagining America, a national arts and humanities project, as a social media consultant to the Museum of Russian Icons, and worked for non-governmental organizations in Vietnam and Thailand. She holds a BA in English and Art History from Northwestern University, a PhD in English Literature from the University of Michigan, and studied theater and art at Interlochen. She lives in Worcester with her husband Ken MacLean, an anthropologist at Clark University, and her two teen-aged children.
juliet "at" artsworcester.org
Kate Rasche, Program Manager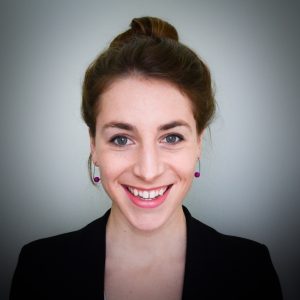 Originally from southern Maine, Kate Rasche comes to ArtsWorcester with a wide range of experience in the arts and nonprofit sector. She holds a BS in Studio Art from Skidmore College, and an MFA in painting from the Museum of Fine Arts and Tufts University. Her past experiences include exhibition organization and installation, social media marketing, graphic design, project, gallery and office management, and independent employment as a professional artist. She lives in Worcester with her husband.
kate "at" artsworcester.org
Tim Johnson, Art Preparator
Tim Johnson is a freelance preparator, providing art installation services to museums, galleries and individuals in New England. In addition to ArtsWorcester, he regularly installs exhibitions at the Cantor Art Gallery at the College of the Holy Cross and the Clark Art Institute.
Alice Dillon, Program Staff
Melanie Trottier-Mitcheson, Special Projects Assistant
Previously an Auction Coordinator at Skinner, Melanie operates a freelance translation business in French and Spanish, and helps ArtsWorcester with events and special projects.
Clark University Student Workers
Kate Grady, Alex Gray, and Demi Rodriguez
Member Pages Coordinator
Sharon Freed
Volunteers
Ava Aguilar, Francis "Tuck" Amory, Amanda Bastien, Maggie Boatwright-McEvoy, Sam Bonacci, Betty Blute, Suzanne Campbell-Lambert, Jane Campion, Brigita Clementi, Chris Collins, Alex Cowan, Louis Despres, Kim Driscoll, Katie Dufault, James Dye, Michael Eressy, Pam Farren, Sean Farren, Romina Sarreal Ford, Sharon Freed, John Fronczek, Adam Glass, Stef Gough, John Graham, Alex Gray, David Habercom, Ryan Hacker, John Hayes-Nikas, Rob Hummel, Nancy Huynh, Sarah Callahan Lenis, Rachel Levitt, Jackie Lyon, Ken MacLean, Heather Mangione, Elaine McCool, Mike McCool, Samantha McDonald, Donna McGrath, Rob Mack, Anne Diamond McNevin, Ann Molloy, Ginger Navickas, Brenda Nikas-Hayes, Alicia O'Connell, Jenny Pacillo, Alyssa Pelletier, Kayla Peterson, Dominique Pratt, Kate Rasche, Corinne Rhodes, Barbara Roberts, Arthur Roberts, Neil Rogers, Piya Sament, Caroline Santayana, Susan Sedgwick, Jon Seydl, Toby Sisson, Bill Sullivan, Erika Davis Wade, and Kristina Wilson.
Board of Directors
Board of Directors
Francis "Tuck" Amory
Nancy K. Burns
Maggie Boatwright-McEvoy
Suzanne Campbell-Lambert, Co-Chair
Kenya Prince Cohane
Jennifer Davis Carey
Katie Crommett
Mike Eressy
Romina Sarreal Ford, Co-Chair
Adam Glass
Ryan Hacker
Robert Mack, Treasurer
Ann K. Molloy
Brenda Nikas-Hayes, Clerk
Toby Sisson
Howard Stempler
Julian Wade
Kristina Wilson
ArtsWorcester's Advisory Committee
J. Christopher Collins
Brigita Clementi
John E. Graham
Sarah Callahan Lenis
Jane Molina
Erika Davis Wade
History and Mission

ArtsWorcester engages artists and the public to sustain and celebrate contemporary art.
ArtsWorcester is now in its 39th year of exhibiting and advancing regional artists. Despite all economic and organizational odds, and with a budget that even in the best of times has never exceeded $200,000, we are one of the last art galleries, non-profit or for-profit, that remains in operation in Worcester County. We were founded as the Cultural Assembly of Greater Worcester, and renamed ArtsWorcester in 1992. Locations have changed: we have operated out of the homes of volunteers, out of temporary loans of vacant downtown real estate, and, for the past fourteen years, from the premises of a former luxury hotel. Our role has changed, too, evolving with time and the needs of the local arts community. Jazz concerts, poetry readings, and musical afternoons in private homes have all taken place under our auspices.
Exhibiting visual artists, however, has always been a core activity, and remains our primary mission to this day. Over the years, local artists have kept this organization going. The richness and variety of the art they exhibit here continues to bring in visitors and buyers. In addition to their art, they share their time. Artists volunteer to mind the gallery, crunch the budget, stuff the envelopes, and determine the exhibition calendar. Their contributions and service, alongside those of art lovers and collectors, keep ArtsWorcester a vibrant artistic presence.
To a city with deep historical roots, ArtsWorcester now contributes its own traditions. The annual College Show marks its fourteenth anniversary this year, and the Biennial has run uninterrupted for three decades. We are proud to be part of Worcester's diverse arts community, and to have helped it thrive. Thank you to the artists and supporters who founded us in 1979, and to those who keep us going today.
The Aurora Hotel, pictured here in 1939, currently houses our main galleries and offices.
Image courtesy of the Worcester Historical Museum.