Resources for Artists
Explore a collection of resources we have assembled to advance the careers of new, emerging, and established artists. Click each header to expand.
Thank you for the Melvin S. Cutler Charitable Foundation for its support of professional development for artists.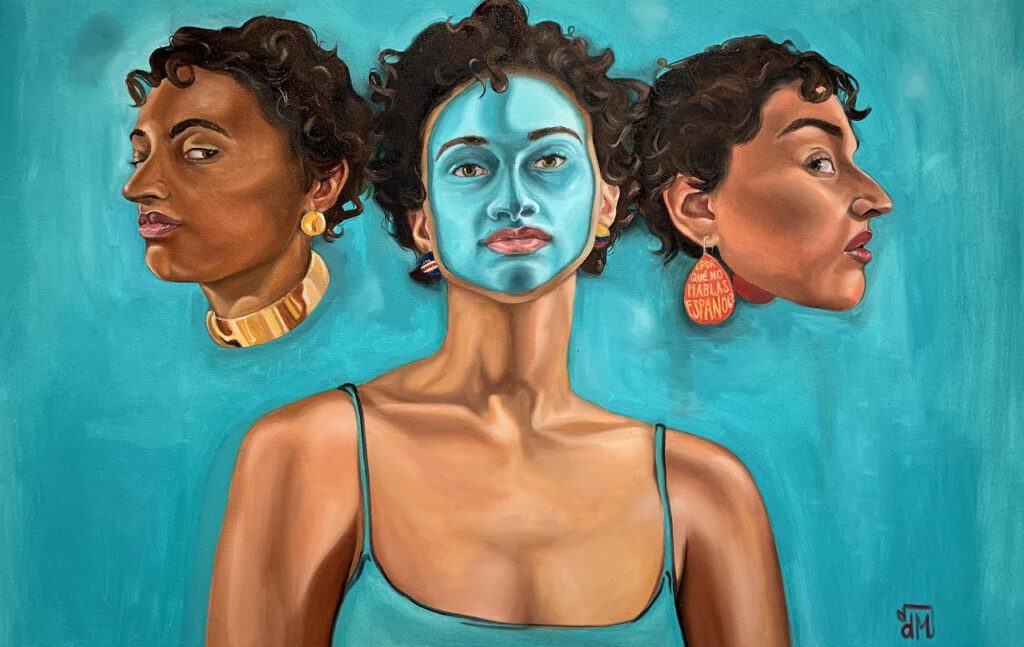 Writing an Artist Statement
/// How to write an artist statement – The Creative Independent
/// 5 Tips for Writing an Artist Statement from Artwork Archive
/// How Do I Write Successfully About My Art Practice? from the School of the Art Institute of Chicago
/// This source from The Art League provides multiple examples of artist statements.
/// 10 Artist Statement Examples from Contemporary Artists
/// Click here to view a (~45 minute long) video on artist statements. It includes a slideshow section so you can follow along at your own pace. Under the video are succinct bullet points detailing the important points of the video.
Image: Dana Mendes, Translating Identity: Racial Imposter Syndrome, oil on canvas, 30" x 40", 2020. Exhibited in State of Being: Works by Worcester Public Schools Visual Arts Faculty, 2020.