Get updates about upcoming exhibitions and never miss a public reception when you sign up for ArtsWorcester emails!
now on view
Jason Fiering: Turned Down
April 14 through June 19, 2022
ArtsWorcester at the Davis Art Gallery
These precise, minimalist assemblies offer multiple interpretations of the bed, a site associated with rest, refuge, intimacy, illness, and violence alike. Fiering reflects the ambiguities of that site in the constructions themselves. The motif of a single fold, the "turn down," bends the picture plane and emphasizes the ambiguities of front and back, image and object, and painting and sculpture. Fiering's meticulous construction, uncompromising hard edges, and mathematical proportions invite us to consider a familiar form anew, and challenge our desires for security and certainty.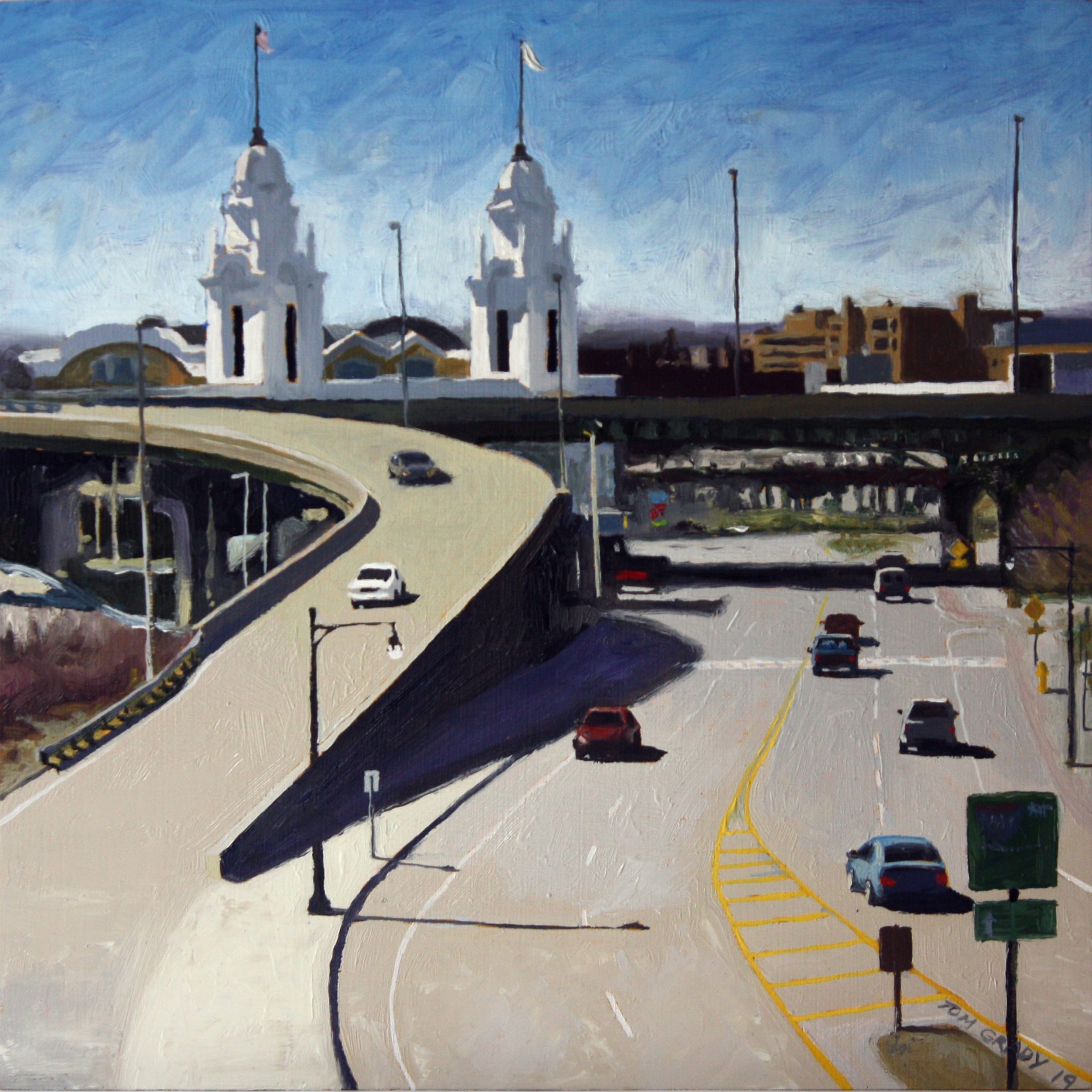 Tom Grady: 100 Views of Worcester
April 30 through August 27, 2022
ArtsWorcester at The Hanover Theatre
This ambitious series of small oil paintings depicts with pride and love Worcester's everyday vistas, buildings, and streetscapes. As a 300th anniversary gift to the City, the entire series goes on view during the last half of May in additional downtown venues, including the Printers Building, the Jean McDonough Arts Center, and the YWCA.
Artist reception & walking tour event: Saturday, May 28, 11:00AM - 3:00 PM
opening May 12
Playing Games: A Members' Exhibition
May 12 through June 19, 2022
ArtsWorcester West Gallery
This huge exhibition is all about fun and games, and works that are fun and games! Touchable and kinetic pieces will turn the gallery experience upside down, and offer us all the chance to stop, look, and play.
Public reception: Saturday, May 14, 12:00-3:00 PM