on view now
They Travel Together: Leslie Schomp, Mary Kenny, & Andrea Olmstead
April 1 through June 13, 2021
ArtsWorcester at the Davis Art Gallery /// In person and online
They Travel Together is a three-artist exhibition–Mary Kenny, Andrea Scofield Olmstead, and Leslie Schomp–whose drawings and sculpture seek to shorten the imaginary and experiential distance between humans and animals.
Gallery installation, They Travel Together: Leslie Schomp, Mary Kenny, and Andrea Olmstead. ArtsWorcester at the Davis Art Gallery, spring 2021.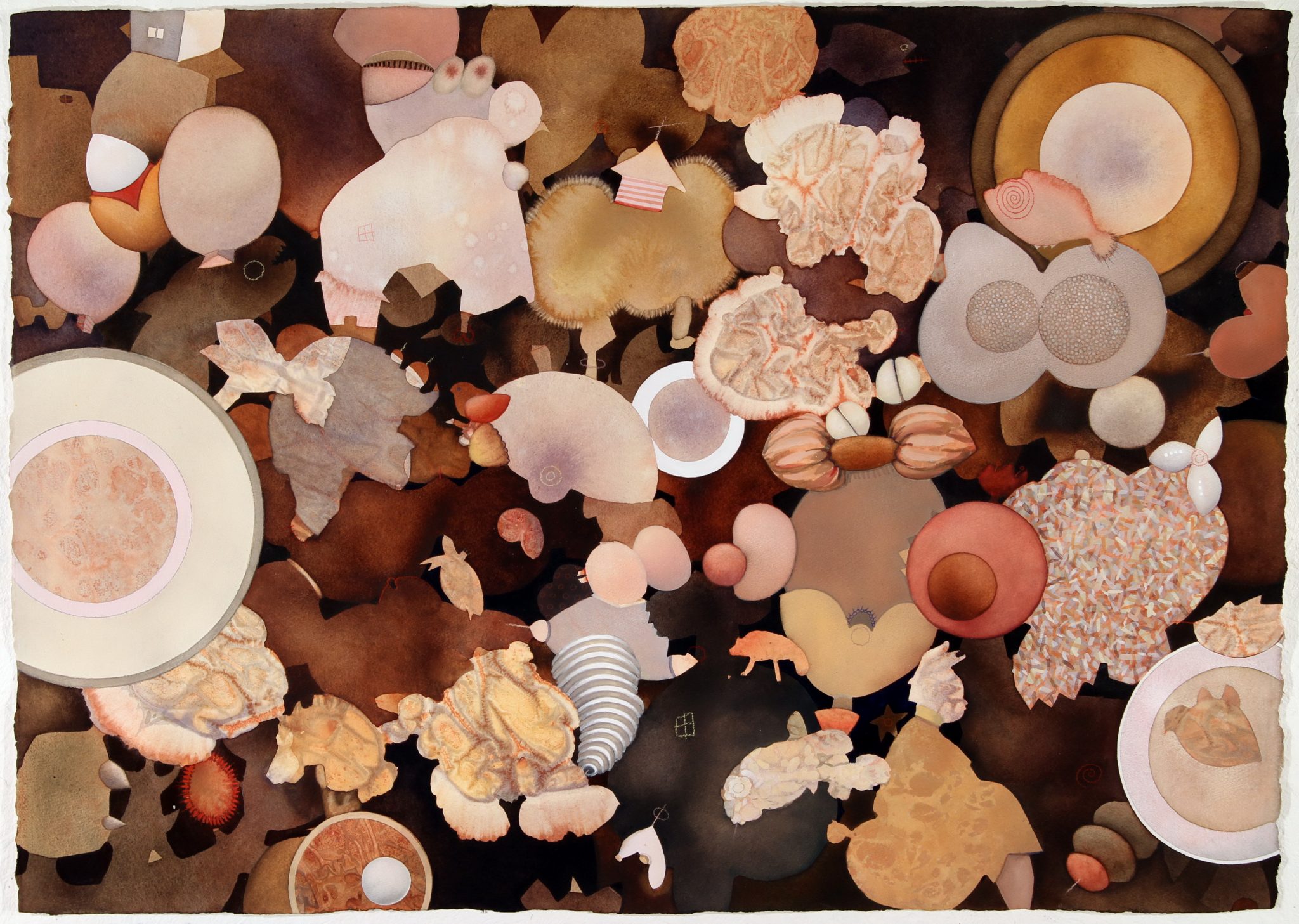 opening June 3, 2021
The Nineteenth ArtsWorcester Biennial
June 3 through August 1, 2021
In person and online
Since 1985, the ArtsWorcester Biennial has exhibited a range of the region's best visual art. In June of 2021, the Nineteenth ArtsWorcester Biennial will open at ArtsWorcester, 44 Portland Street, Worcester MA. Beth C. McLaughlin, Artistic Director and Chief Curator at Fuller Craft Museum, will serve as the juror. Prize winners will be announced at our Biennial Block Party on June 12--join us!
Susan Swinand, All In Together III, watercolor and mixed media on paper, 29" x 41". Winner of the Sally Bishop Prize in 2019.
coming this summer
Now in Technicolor: A Juried Members' Exhibition
In person and online
For this juried exhibition, ArtsWorcester is looking for your brightest, boldest, and most explosive artworks. Turn up the heat this summer with blazing vermillion, vivid cobalt, radioactive yellow, or the color(s) of your choice: bold is the way to go. This call for art will begin accepting submissions soon.
on view now | online only
The 17th Annual College Show
beginning January 28, 2021
One of our favorite annual exhibitions returns, this year with a virtual twist. The Seventeenth Annual College Show is a juried, online exhibition open to Worcester-area college students in any major. From over one hundred and eighty submissions, Aprile Gallant (Smith College Museum of Art) selected 51 works by 44 artists in traditional and new media, including film, printmaking, photography, paint, and digital art.
Alsina Nelselly (College of the Holy Cross, "21), Breaking News, photograph featuring news clippings, 12.3" x 8.5", 2020, NFS.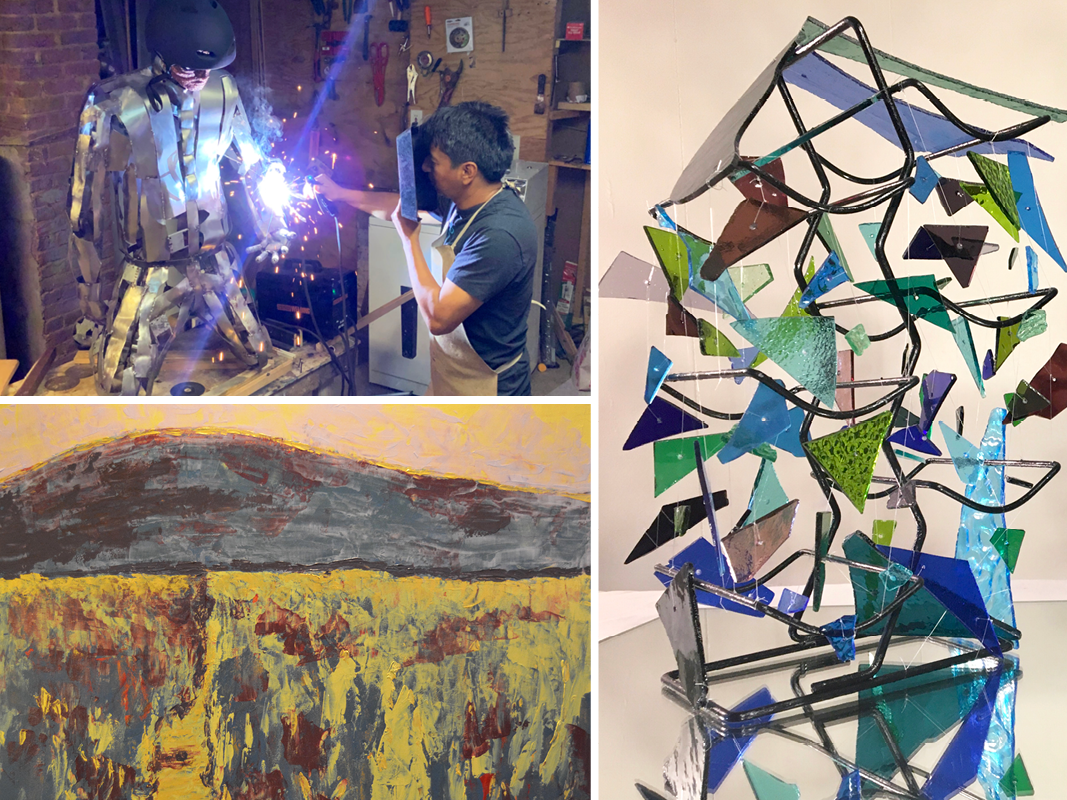 on view now | online only
Material Needs 2020
Eugenie Lewalski Berg | José Criollo | Christine Croteau | Rebecca Duffy | Maureen Hebert | Clifton Hunt | Amanda Kidd Schall | Donalyn Schofield | Joanne Stowell
beginning October 15, 2020
Material Needs Grants fund the cost of the supplies required to make new artwork. Awards range from $500 to $1,500, and are supported by a single anonymous donor. This year's exhibition showcases new work created in Worcester County by the 2019-2020 cohort of Material Needs Grant recipients.
(Clockwise from top left): José Criollo welds The Hunter, metal, paper, foam, 4' x 2' x 2' 5", 2020; Christine Croteau, Three Deckers, glass and wire, 3' x 1' x 2', 2019; Rebecca Duffy, Fields of Gold, acrylic on panel, 24" x 24", 2019.