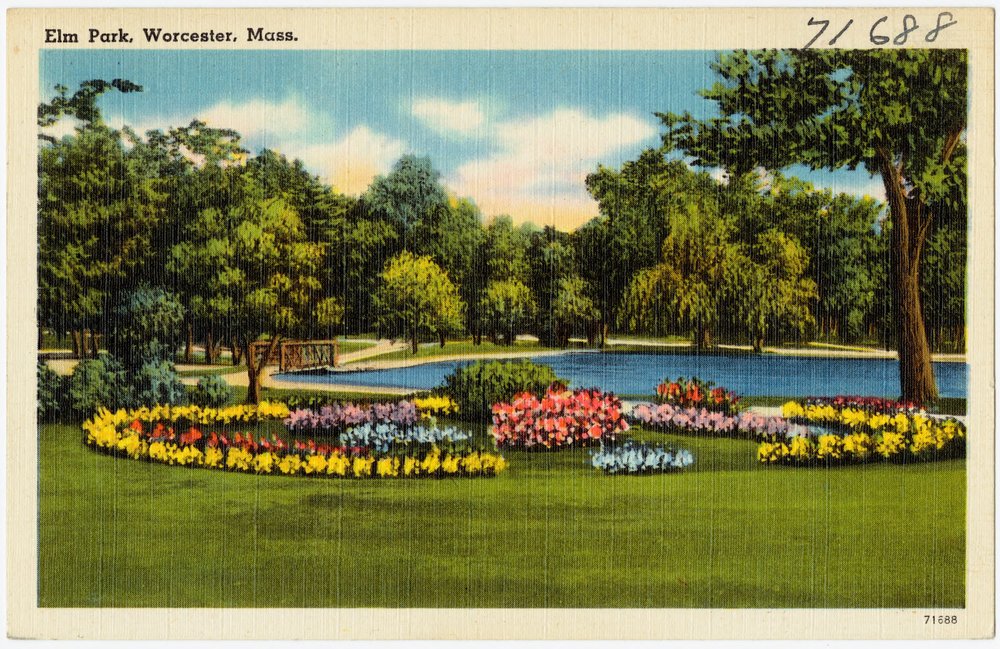 call for art
Urban Green and Blue
in collaboration with Preservation Worcester
Submission Deadline: May 28, 2021
Urban Green and Blue is a juried exhibition of paintings featuring Worcester's urban green and blue spaces: the city's public parks, wildlife sanctuaries, nature reserves, publicly accessible reservoirs, lakes, rivers, streams, and ponds.
This exhibition gives ArtsWorcester artist members an opportunity to work outdoors in a plein air tradition, and highlights the importance of public green and blue spaces to the health and well being of city residents.
Urban Green and Blue will take place in Preservation Worcester's Park View Room in the fall of 2021, and is a collaboration between Preservation Worcester and ArtsWorcester, funded in part by the Worcester Arts Council.
To Participate:
You must be an artist member of ArtsWorcester to send a submission for this project. Artists will be asked to upload three photographs of previous artwork depicting the outdoors, and request three green or blue locations they would most like to paint. The submissions will be juried by painters Jennessa Burks, Ella Delayanis, and Robin Reynolds. Twenty-four artists will be selected to participate based on the skills and/or creativity demonstrated in their previous outdoor artwork.
Any publicly-accessible green or blue space within the City of Worcester is a qualified location. To ensure the exhibition highlights the abundance of outdoor public spaces in the city, we ask artists to consider some of Worcester's smaller and lesser-known locations. Please see the links below for inspiration and all the possibilities.
For selected artists, their location to be painted will be assigned on a first-come, first-served basis, based on the time-stamp of their original submission. For their work, each artist will pick up a free 16 x 20 x 1.5" canvas from CC Lowell. Their final work may incorporate other mediums in addition to paint. Artists will have the entire summer of 2021 to complete their artwork before the exhibition this fall.
To be considered by the jury, please upload your previous artworks to this Submittable portal. The deadline for submission is May 28. For more details, visit ArtsWorcester's current list of artist opportunities.
Questions about this new process? Please email Luis Fraire at Preservation Worcester or call (508) 755-1383.
Artist Resources
Worcester Parks, courtesy of Park Spirit
The East-West Trail, courtesy of Park Spirit
City of Worcester Recreational Waters
City of Worcester Blue Space Initiative
///// Pictured: A vintage postcard ca. 1930–1945 featuring Elm Park, a designated National Historic Landmark. Image courtesy of Digital Commonwealth.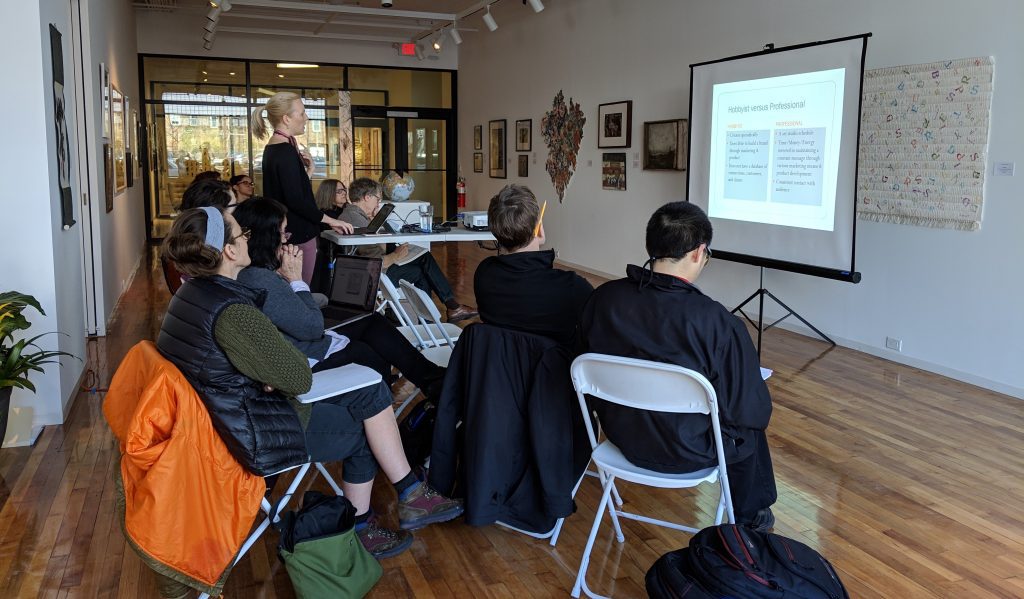 Our annual series of Artist Business Skills Workshops provide artists with the basic skills and knowledge they need to advance their professional careers. Previous topics have included workshops on What to Expect from a Portfolio Review; Writing An Artist Statement with Toby Sisson; Photographing Your Artwork with Stephen DiRado; Presenting Works on Paper with Tim Johnson; Intellectual Property with Greg Kanaan; and Pricing Your Artwork and Accounting For Artists with Anna Koon, founder of The Focusing Series for artists.

Coming up next:
Sunday, March 14, 6:00 – 7:00 PM /// What You Need To Know About Exhibition Proposals
ArtsWorcester invites artist members to submit proposals for solo and group shows for our upcoming 2021-2022 season. Join us for a virtual workshop with Nancy Burns, Stoddard Associate Curator of Prints, Drawings and Photographs at the Worcester Art Museum—a long-time ArtsWorcester selection committee member, as well as Alice Dillon, ArtsWorcester Assistant Director, and Juliet Feibel, ArtsWorcester Executive Director. Learn the process for applying, what successful proposals have in common, and about the selection committee looks for when reviewing submissions. Join your fellow artists and ask your questions! Pre-register here.
More Artist Business Skills Workshops are on the way! Sign up for our email list to receive the latest news.
---
Artist Business Skills Workshops are free to current ArtsWorcester members, but limited in number of participants. If you have questions about your membership status, please call the gallery at 508-755-5142.
Thank you to the Melvin S. Cutler Charitable Foundation for supporting the Artist Business Skills Workshops.
More information about this upcoming exhibition–and the call for art–soon!
Join our mailing list to stay up-to-date on artist opportunities, new exhibitions, and more.