Artist Opportunities - scroll down to see all current opportunities for artist members
call for art
The Eleventh Annual One
a members' exhibition
Registration Deadline: June 28, 2023
Drop off period: July 13-16, 2023 (sign up for a drop off slot)
Exhibition run: July 27 - August 27, 203
Reception: Wednesday, July 26, 5:30-8:30 PM
Pick up period: August 31 - September 3
All ArtsWorcester members are invited to participate in the Eleventh Annual One! Bring us the single piece you want to exhibit most, regardless of medium or theme. To make room for all, wall-hanging artworks--including sculptures that go on the wall--must not exceed 36" in any direction including frame. Artworks that stand on the floor or on a pedestal are limited to 90" in height and 36" at the widest point.
$500 in prizes will be awarded by Gloria Hall, founding director of Art in the Park and Co-Chair of the Mechanics Hall Portraits Project.
This is a non-juried, open members' exhibition that has no theme. Each artist may register one work, and all registrations must be made online. All media are welcome, including but not limited to fine craft, painting, photography, sculpture, digital, and video. Have a question about the call, or want to share what you're thinking of submitting? Email alice@artsworcester.org or call the gallery at 508-755-5142.
Current ArtsWorcester membership is required to submit. If membership fees are a financial obstacle to participation, please write alice@artsworcester.org or ask in the galleries about the Pay It Forward Fund.
---
///// (Images left to right)
Al Weems, Garden Gnome (detail), digital archival photography, 20" x 30", 2021
Aaron Brodeur, It Chooses Chaos, concrete, juniper, wood, wire, steel, foam, enamel, 36" x 15" x 15", 2022
Migdalia Chico, A Relaxing Walk at Night (detail), oil, 16" x 20", 2022
(All works exhibited in the Tenth Annual One, summer 2022.)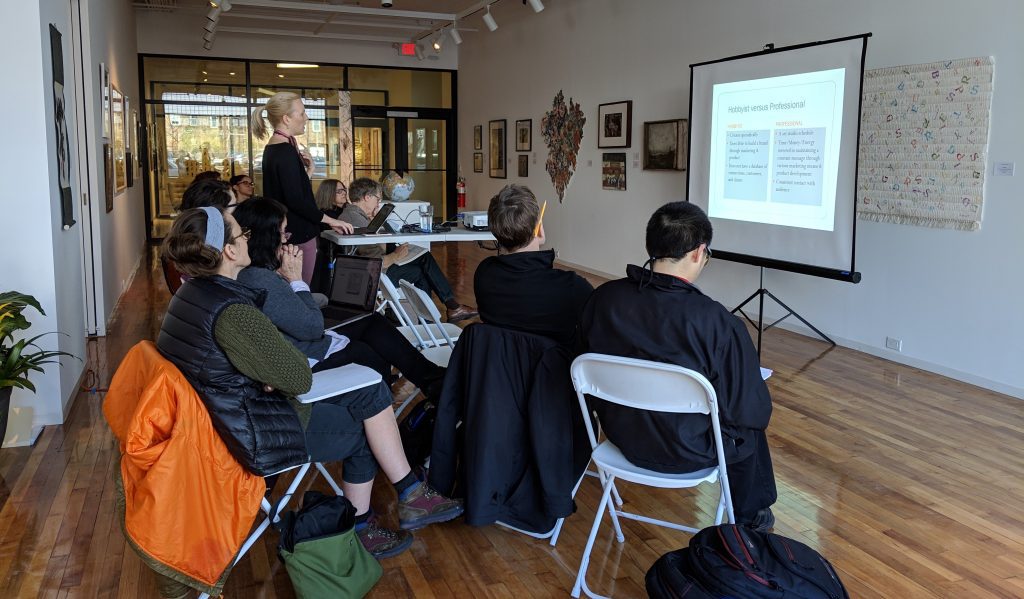 Online availability of professional development resources for artists has exploded in the last few years. Our Artists' Resource Page is a curated guide to the best free advice and training available, with a specific eye to the needs of emerging artists.
For larger, more strategic questions that artists members have as their careers advance, Artists' Roundtable events will provide opportunities to hear from practitioners, experts, and fellow members, and to get answers to individual questions.
coming up:
Saturday, June 24, 2023, 1:00-3:00 PM
Artist Roundtable: All About Residencies
ArtsWorcester, 44 Portland Street
Artist residencies—what are they, how do you find them, and how can you get one? Join ArtsWorcester as we talk with three artists who have successfully completed a variety of types of artist residencies. We will hear from Madge Evers, Kat O'Connor, and Vanessa Calixto, then field your questions.
Artists' Roundtables are free to current ArtsWorcester members, but may be limited in number of participants.
---
Artists' Roundtables are free to current ArtsWorcester members, but may be limited in number of participants. If you have questions about your membership status, please call the gallery at 508-755-5142.
We thank the Melvin S. Cutler Charitable Foundation for for their support of artists' professional development.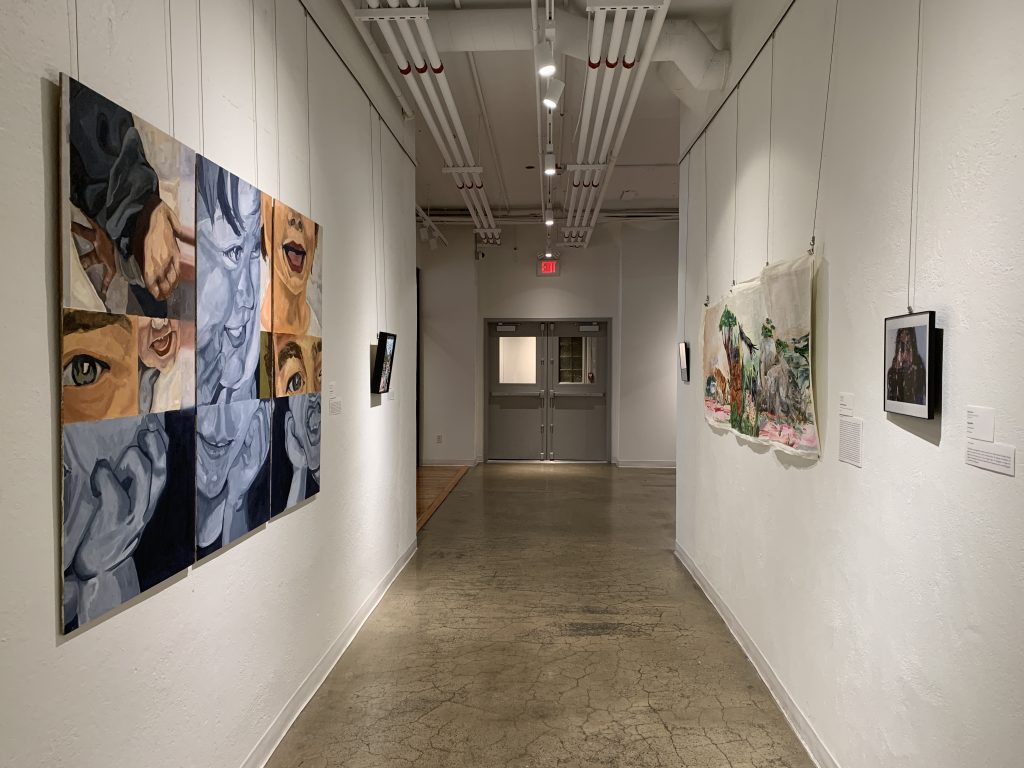 call for proposals
Member-Curated Exhibitions
Rolling deadline
ArtsWorcester invites proposals for Member-Curated Exhibitions. Proposals are reviewed on a rolling basis. Member-Curated shows offer experienced artists an opportunity for artists to use their curatorial skills and gain independent, hands-on experience producing an exhibition. Located in ArtsWorcester's Central Corridor, these shows include at least 3-4 artist members' work, chosen by one curator. The curator may include their own artwork in the proposal.
Curators are responsible for communicating with participating artists, collecting, delivering, and retrieving artwork, providing an exhibition statement, and installing the exhibition in the Central Corridor. ArtsWorcester staff will be available for input on layout and to train the curator on the Arakawa hanging system.
Successful proposals should clearly state a curatorial vision for the space and the artists to be included. Curators should have experience working with ArtsWorcester and must demonstrate 6 their capacity to fulfill this leadership role. Proposals are welcome on a rolling basis, and will be evaluated by ArtsWorcester staff and volunteers.
All work must be wall-hanging and may not extend more than 12" from the wall. Artworks are hung on a secured Arakawa hanging system (track and wire) and D-rings. This space cannot accommodate free-standing or pedestal artwork. Further questions about what type of artwork is feasible in this space may be directed to alice@artsworcester.org.
Click here for complete information on the call, including venue floor plans. You should look for information specific to the Member-Curated opportunity and the Central Corridor.
More opportunities are on the way!
Join our mailing list to stay up-to-date on calls for art, new exhibitions, and more.