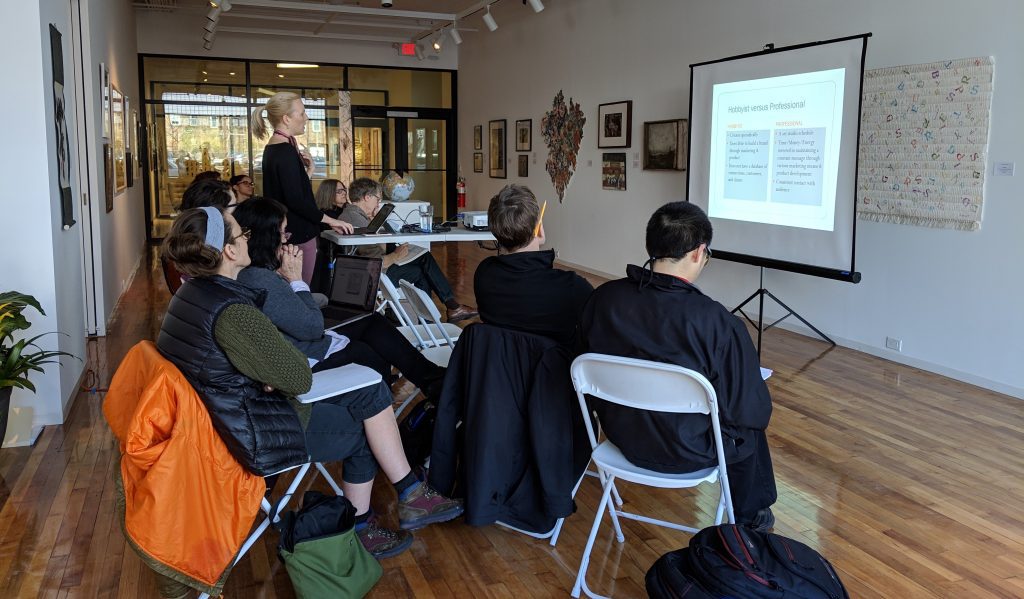 Our annual series of Artist Business Skills Workshops provide artists with the basic skills and knowledge they need to advance their professional careers. Previous topics have included workshops on What to Expect from a Portfolio Review; Writing An Artist Statement with Toby Sisson; Photographing Your Artwork with Stephen DiRado; Presenting Works on Paper with Tim Johnson; Intellectual Property with Greg Kanaan; and Pricing Your Artwork and Accounting For Artists with Anna Koon, founder of The Focusing Series for artists.

Coming up next: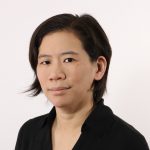 Selling Your Work Online
with Clara Lieu
Saturday, October 12, 2019
3:00 – 5:00 PM
at 44 Portland Street, Worcester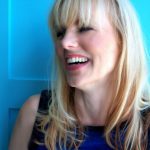 Pricing Your Work
with Anna Koon
Saturday, November 16, 2019
10:00 AM – 12:30 PM
at 44 Portland Street, Worcester
Photographing Your Work
with Erik Gehring
Saturday, December 14
10:00 AM – 12:30 PM
at 44 Portland Street, 2nd floor (Be Studios)
Please check back soon for a registration link.
Artist Business Skills Workshops are free to current ArtsWorcester members, but limited in number of participants. If you have questions about your membership status, please call the gallery at 508-755-5142.
Thank you to the Melvin S. Cutler Charitable Foundation for supporting the Artist Business Skills Workshops.
The 16th Annual College Show
Call for Art
Deadline: Sunday, December 1, 2019
Submit here.
Be bold and submit your artwork to this year's College Show at ArtsWorcester, your downtown art gallery! All students from Worcester-area colleges, at all levels of expertise, are eligible. Submission is free. Show your favorite project from last year, or the piece you made in the course that you liked most.
We make it easy for you to learn how to submit art to an exhibition and have it displayed in a professional gallery. Get exhibition experience before your senior show, or start building your resume now. Your work will be seen by over one thousand people, many of whom buy art.
Cash prizes will be awarded. The deadline is Sunday, December 1, 2019. This year's College Show will be juried by Lynne Cooney, Artistic Director and chief curator of the Boston University Art Galleries.
Submission requirements:
You must be enrolled, in any major or degree program, in a Worcester-area college or university. Seniors graduating early and the class of 2019 are eligible if artists are able to deliver and collect accepted works.
You may submit up to three works in any artistic media, including fine craft, digital, and video.
We'll let you know if your artwork has been accepted by the juror by January 1, 2020. The exhibit opens on Friday, January 31, 2020, 6:00 to 9:00 PM, and runs through February.
Represent your college with your best work!
Students enrolled in the following institutions have complimentary membership after e-mailing info@artsworcester.org:
Anna Maria College
Assumption College
Becker College
Clark University
College of the Holy Cross
Massachusetts College of Pharmacy and Health Services
Worcester Polytechnic Institure
Worcester State University
Membership is $20 for students enrolled in any other college or university.
Any questions? Contact us at 508.755.5142 or info@artsworcester.org
There are no further calls for work currently open. Please check back soon. Join our mailing list and we'll tell you when opportunities to exhibit your work come up!