At ArtsWorcester, we believe that contemporary art—the art made here and now, of all kinds and traditions-- is fundamental to a vibrant, educated, and diverse city.
Art shapes and enriches individual lives, while contributing substantively to social, economic, and civic development. With the arts now a key part of our city's vision of its future, ArtsWorcester's mission—engaging artists and the public to advance and celebrate contemporary art--becomes more crucial.
A great deal happens through our mission. Each year, ArtsWorcester
/// produces some fifteen exhibitions across three venues, and on our website,
/// exhibits the work of over 300 emerging and established artists,
/// offers education about contemporary art for the public and youth audiences,
/// gives artists professional development through workshops, consultation and critique,
/// and links local businesses to artists through a corporate art program.
Although it is unusual for organizations like ours, our exhibiting membership is open to all, regardless of experience or income. Three members' exhibitions each year allow every artist to exhibit a work, creating a kind of artistic democracy. Unpredictable in content and size, these exhibitions showcase new talent, diverse approaches, and act as the launching pad for emerging artists.
As the only area organization working to advance the careers of artists, we work hard to cultivate excellence. Competitive opportunities--the Biennial, now in its third decade, Material Needs Grants to support the making of new art in Worcester County, the Present Tense Prize, recognizing artists working in new media, and juror's awards for members' exhibitions--all support artistic growth and risk-taking in meaningful ways, and help us identify and encourage talent.
In mid-2019, ArtsWorcester began planning a strategic initiative to increase the diversity of our artists and audiences. Many of Worcester's vibrant cultural communities are long underrepresented and underserved by our work, and addressing this relative homogeneity was an urgent responsibility owed to our city, to contemporary art, and to our future. The historic events of 2020 have only strengthened our commitment to this work.
Read the board commitment towards greater equity and plans for 2020-2022 here.
Art has the power to start and sustain difficult conversations. It allows people to find common ground and create alliances they might not otherwise. With its ability to address every possible topic, visual art has long engaged with ideas of race, power, and survival. And artists are found among all Americans, regardless of race, sex, sexuality, gender identity, physical ability, neurology, age, religion, or citizenship.
We take our commitment to all artists, and to our service as a public good, very seriously. Access to art, especially to art in person, has become more difficult to find and afford. Our gallery hours are open, accessible, and free to all, offering the public multiple new experiences with contemporary art every year. The wide range of prices set by our artists means that original artwork is within reach of most budgets. We believe contemporary art should be joyous, challenging, engaging, and exciting--not intimidating or pretentious.
Come see what we mean. Visit, join, or just ask about the artists at work in this region. You are welcome here.
---
Juliet Feibel, Executive Director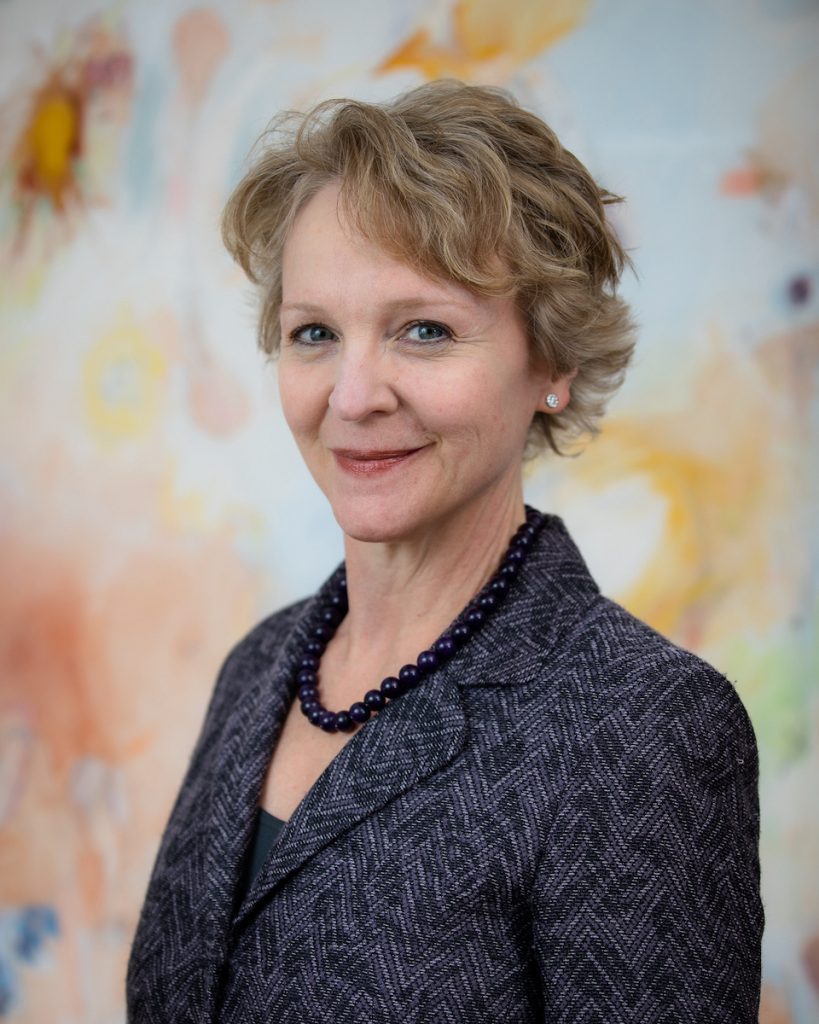 she/her/hers
A native of St. Louis, Missouri, Juliet Feibel has worked across nonprofit management, membership organizations, the arts, and higher education. Leading ArtsWorcester since 2011, she previously served as Director of Education for the Ann Arbor Art Center and as Associate Director of Imagining America, a national arts and humanities project, and worked for non-governmental organizations in Vietnam and Thailand. She holds a BA in English and Art History from Northwestern University, a PhD in English Literature from the University of Michigan, and studied theater and art at Interlochen. She lives in Worcester with her husband Ken MacLean, an anthropologist at Clark University, and her two teen-aged children.
---
Alice Dillon, Associate Director
she/her/hers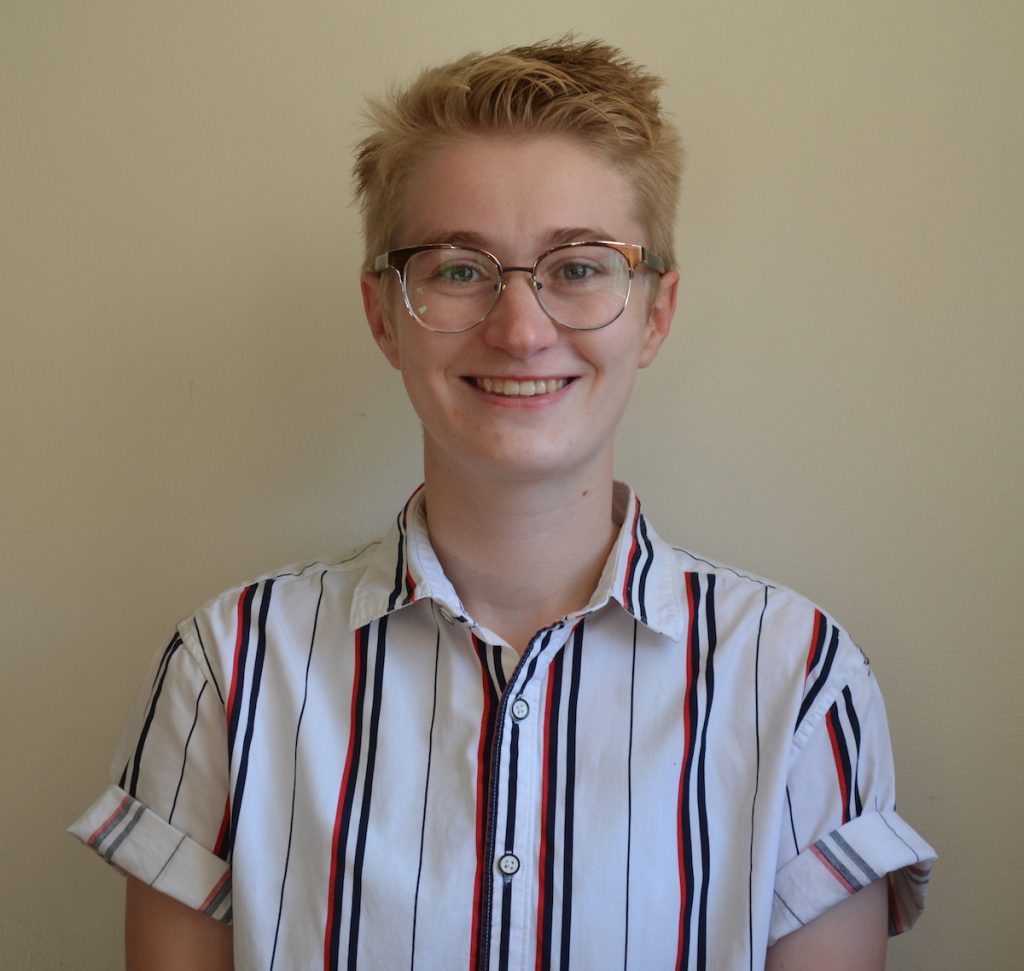 Alice Dillon came to ArtsWorcester as a summer intern in 2018 and has since remained on the team, now in the role of Assistant Director. She graduated with a Masters Degree in History from Clark University, where she also completed her undergraduate degree in Art History and History. In her free time Alice enjoys creating and exhibiting fiber art, hiking, and visiting other galleries and museums. Alice lives in Worcester with her cat Keith.
---
Allie Heimos, Assistant Director, Marketing & Communications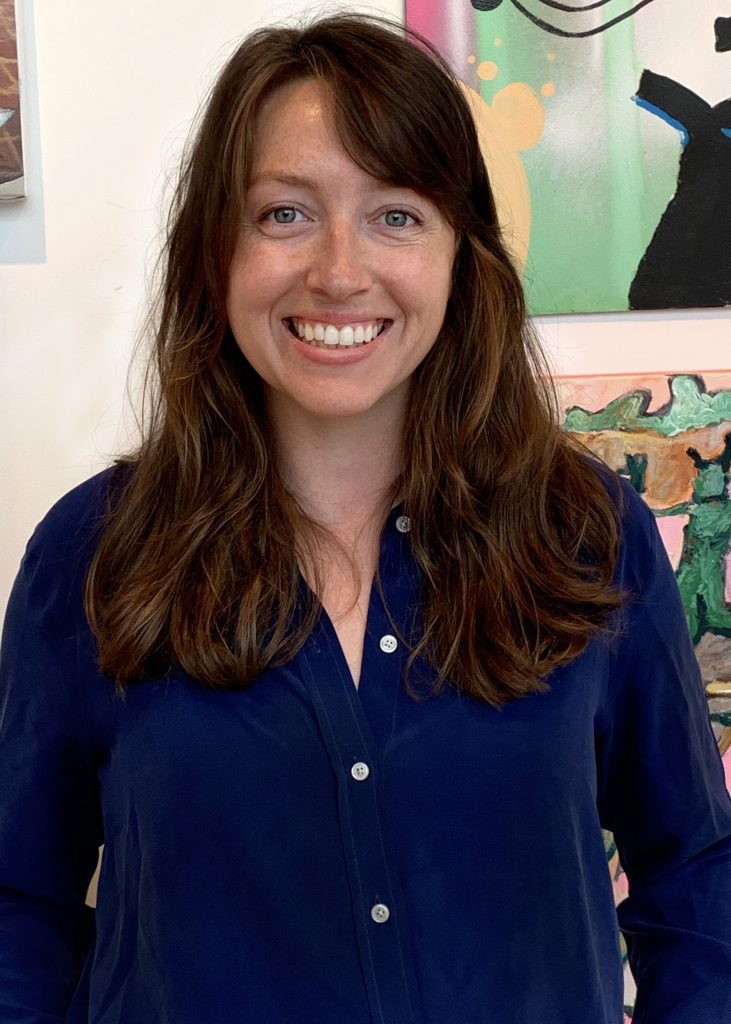 she/her/hers
Allie is originally from St. Louis, Missouri and came to New England to pursue a degree in the History of Art and Architecture at Boston University. Before coming to ArtsWorcester, she managed the Communications Department for the New Art Center in Newton and worked as a freelance graphic designer in Boston, Philadelphia, and Providence. She maintains a studio practice in her spare time, and lives with her partner and two cats near Providence, RI.
---
Tim Johnson, Art Preparator
he/him/his
Tim Johnson is a freelance preparator, providing art installation services to museums, galleries and individuals in New England. In addition to ArtsWorcester, he regularly installs exhibitions at the Cantor Art Gallery at the College of the Holy Cross and the Clark Art Institute.
---
Angel Sotomayor, Kirby Gallery Coordinator
he/him/his
A graduate of North High and part of El Salón, Angel is a Visual and Performing Arts Major at Worcester State University, and remains active in their theatrical productions. Angel brings additional experience as a Peer Leader for the H.O.P.E Coalition, a youth-adult partnership to reduce youth violence and substance use, and as a mentor in the Office of Multicultural Affairs at WSU, which focuses on the success of first-generation, low-income, and ALANA college students. He is the recipient of a Hispanics Achieving and Celebrating Excellence (HACE) Award from QCC.
---
Sue Von-Maszewski, Administrator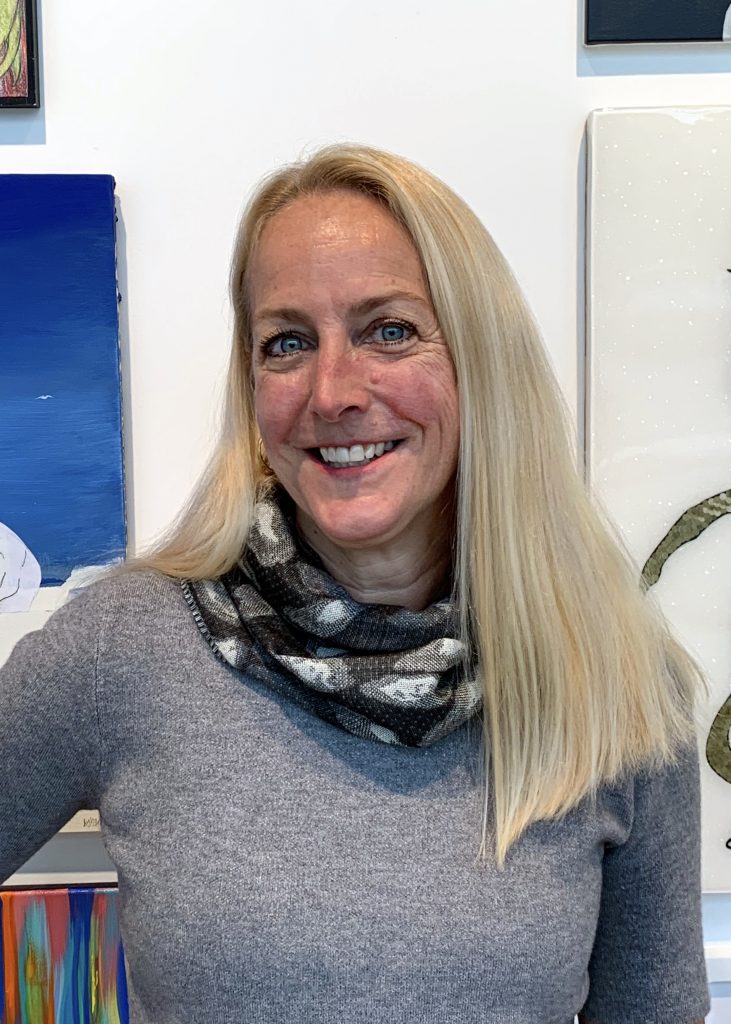 she/her/hers
Sue is originally from Grand Rapids, Michigan, and received her BA in Spanish from The University of Michigan. After graduating, she lived in Northern California for ten years, where she worked in administrative and marketing positions. After meeting her husband, Matthew, she moved to his hometown of Houston, Texas for a short time before his work brought them to Massachusetts. They currently live in Westborough with their two children, three cats, two rabbits and dog. She has a life-long love of the arts, in all forms, and is thrilled to be working with ArtsWorcester.
---
Emily Abney
Gallery Assistant
Amatista Keller-Angelo
Social Media Intern and Gallery Assistant
---
Board of Directors
Betty Blute
Nancy Burns, Vice President
Vanessa Calixto
Jeanie Connolly, Treasurer
Tony Dragga
Cassie Gevry
Emily Gowdey-Backus
Ryan Hacker, President
Timmary Leary
Ann Molloy, Vice President
Piya Samant
Tony Vaver, Clerk
Julian Wade
Jennifer Gaskins
Mark Zieff
---
Advisors' Committee
Suzanne Campbell-Lambert
Nick Capasso
Catherine Colinvaux
Chris Collins
Carrie Crane
Allen Fletcher
John Graham
Ajayi Harris
Jennifer Irvine
Samantha McDonald
Marlene Persky
Shelley Rodman
John Savickas
Toby Sisson
Kristina Wilson
ArtsWorcester engages artists and the public to advance and celebrate contemporary art.
ArtsWorcester is now in its fifth decade of exhibiting and advancing regional artists. Founded as the Cultural Assembly of Greater Worcester in 1979, this mission has been carried out across the city: in vacant offices, in exhibition venues borrowed from other organizations, and, for nearly twenty years, on the premises of a former luxury hotel. In 2018, the gift of a permanent home in the historic Printers Building catalyzed a successful capital campaign to equip this new facility, and to secure the organization's future. In the spring of 2019, we opened the new galleries and began operations in the heart of Worcester's revitalized downtown.
Those operations include the solo, small group, and members' exhibitions that have always been at the heart of the organization. Artist membership remains open to all, regardless of experience or practice. In the last few years, we've added educational programs that serve the professional needs of artists and address the public's increasing hunger for contemporary art. New prizes offer incentives and recognition to advancing artists. Novel partnerships with regional museums offer important opportunities for artists and bring together new and different audiences. Meanwhile, ArtsWorcester maintains its long-standing traditions: the annual College Show has held strong after seventeen iterations, and 2021 marked the nineteenth ArtsWorcester Biennial.
It's unusual for a small, grass-roots arts organization to see forty years, and much credit for our longevity goes to the artist members, who bring their artwork and their volunteer time to our galleries. Decades of careful board members, adhering to the highest standards of governance, fiscal responsibility, and operational transparency, ensured that ArtsWorcester could meet the needs of those artists. Loyal supporters valued our exhibitions and our work, and told us so with annual contributions towards our operational budget. Now, ArtsWorcester thrives because we also meet the needs of a city with a new understanding of the importance of culture to economic growth, and whose area residents demonstrate an ever-increasing hunger for contemporary art.
Thank you to the artists and supporters who began this work in 1979, and thank you to those whose efforts sustain this work in a time of change and challenge.
---
ArtsWorcester is growing and evolving.
We believe that full transparency is fundamental to our mission.
Read our 2023-2025 Strategic Plan
Gallery Rentals
For your private celebration or business event, consider our sophisticated downtown venue, with an ever-changing backdrop of the region's best contemporary artwork.
Learn more about gallery rentals here.
If you are interested in booking an event in our galleries, please contact Juliet Feibel via email at juliet (at) artsworcester (dot) org.
Pictured: A private event held by Bowditch & Dewey, LLP in May 2019.
---
Get updates about upcoming exhibitions and never miss a public reception when you sign up for ArtsWorcester emails!