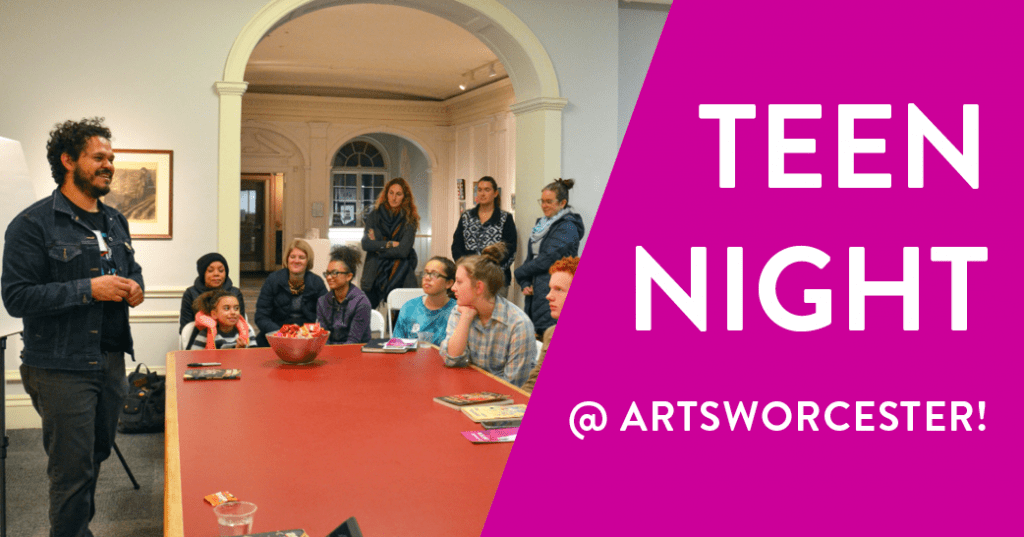 Wednesday, April 10, 2019
5:00 – 7:30 PM
44 Portland Street, Worcester MA 01608
Visit us in our new galleries at the Printers Building! See our first exhibition in our new home at 44 Portland Street, Paperphilia, and enjoy art, music, and snacks. Bring or borrow a sketchbook to draw in the galleries, then share your artwork online using #AWTeenNight.
Teen Night is generously sponsored by:

Teen Night at ArtsWorcester welcomes young art enthusiasts from across the city to see our latest exhibits, meet practicing artists, participate in art activities, and more. These events are free and open to all Worcester-area teens and their families. No RSVP is required, just show up! We thank our partners at the Worcester Public Schools for their help in organizing Teen Nights, and the Worcester Arts Council for their sponsorship. For more information, please download our flyer or call the gallery at 508-755-5142.