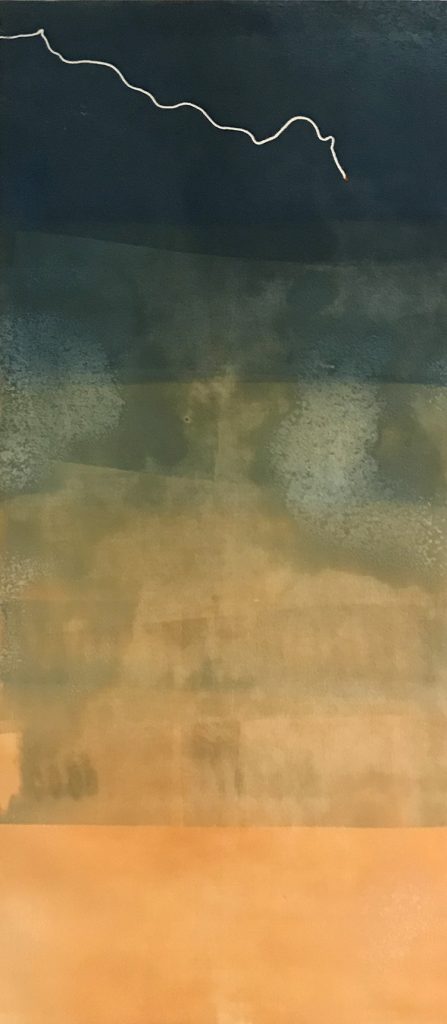 Kathy Murray: The Landscape Within
On view October 29, 2019 through March 11, 2020
Opening Reception: Thursday, November 14, 2019, 6:00-8:00 PM
Landscape serves as a narrative of memory and experience for Kathy Murray, whose monoprints go on view at The Franklin Square Salon Gallery at The Hanover Theatre this fall. Murray embraces the unpredictable by developing her plates throughout her process. The viewer is asked to reframe a previous notion of what constitutes a landscape through these richly colorful prints.
An opening reception will be held on Thursday, November 14 from 6:00 to 8:00 PM. Murray will give an artist talk that evening at 6:30 PM. This exhibition will be on view through March 11, 2020.
The artist's reception is open and free to all. Parking for the opening and viewing appointments is available in the City's Federal Square lot, across Main Street from the Hanover Theatre.
After the reception, free viewings are by appointment through March 11, 2020. To make an appointment, please contact ArtsWorcester at info@artsworcester.org or 508.755.5142.
image: Crack, monotype, 8″ x 17 1/2″