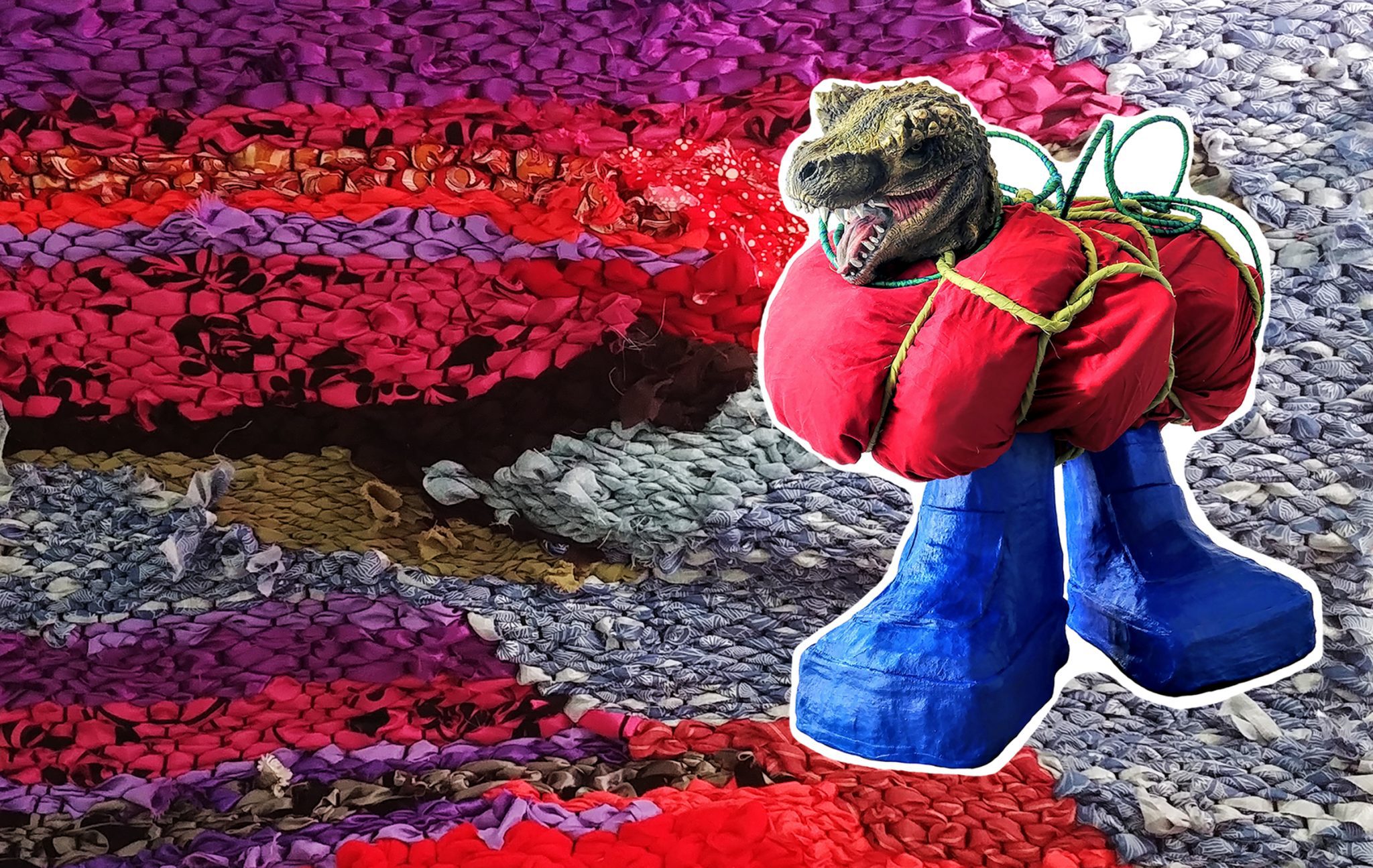 Rachel Chambers: Inside Out
On view January 31, 2020 through March 7, 2020
Opening reception: Friday, January 31, 2020, 6:00-9:00 PM
Multi-media artist Rachel Chambers is searching for textures and colors that resonate with childlike wonder. Her most recent work has had her collecting and reworking toys, using contemporary basketry in wire, found objects, and disjointed memorabilia to create sculpture. These childhood objects now live another life, one that is cherished within the "white box", and no longer simply the "toy box". Viewers are encouraged to play with works in this tactile exhibition.
Join us for a special event on Thursday, February 20, from 12:00 to 2:00 called Come Touch the Art. Visitors are invited to go beyond looking at artwork and use their senses of touch, smell, and hearing to experience each piece. This event is family-friendly and caters to visually-impaired people, but is open and free to all. Refreshments and sighted guides will be available. This event is co-organized by the Massachusetts Association for the Blind and Visually impaired, and the Worcester Talking Book Library.
ArtsWorcester exhibitions are sustained in part by the generous support of the C. Jean and Myles McDonough Charitable Foundation.