You got us there, and we more than met this year's matching gift challenge!
Thank you to everyone who turned Martha Heller and Tony Vaver's generosity into $10,000 for next year's exhibitions and events.
Didn't give yet? No matter when it comes, your gift keeps regional contemporary artists on view, free and open to all. Join us now.
Meet our Supporters: Martha Heller and Tony Vaver
It's a match!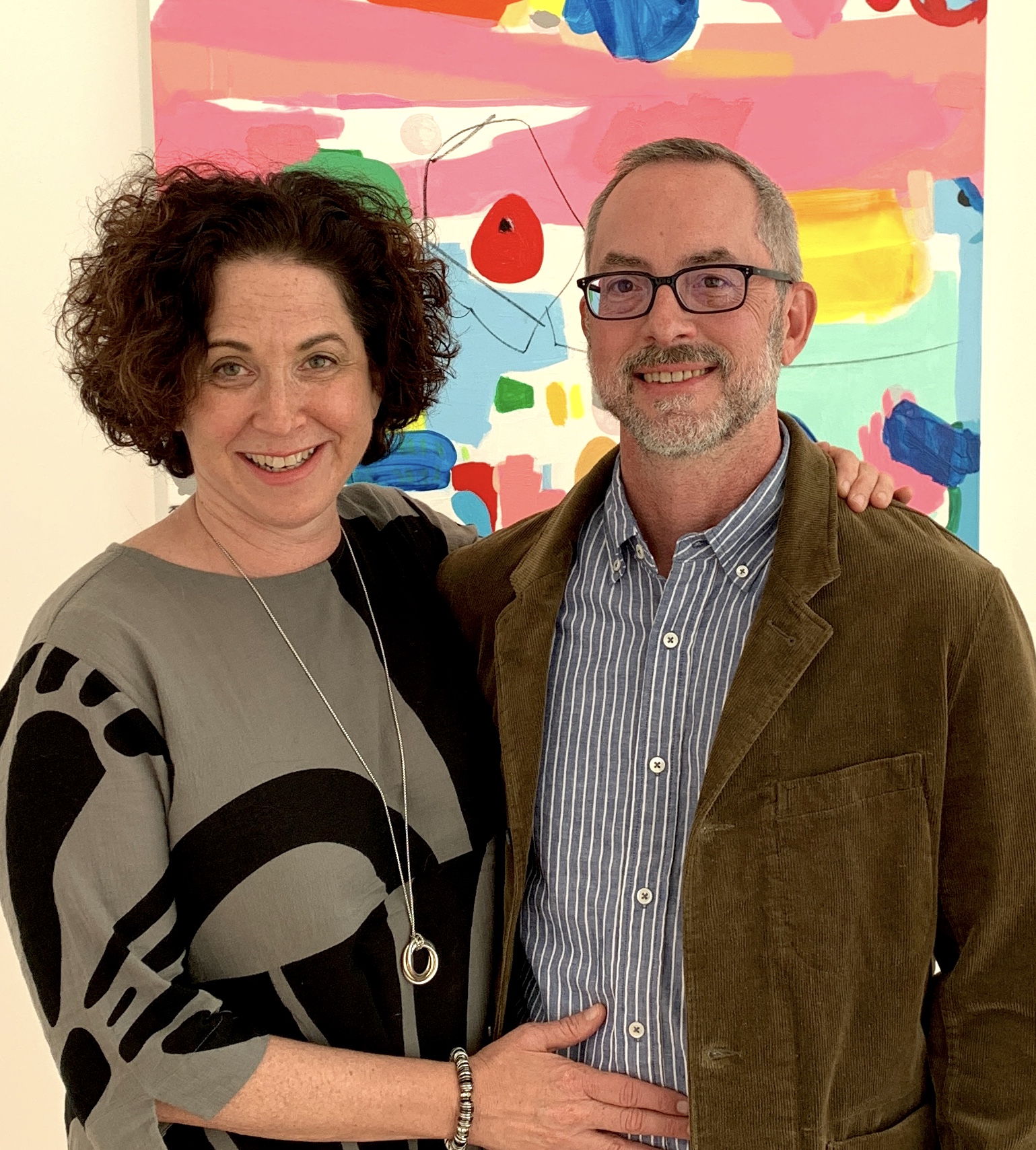 Martha Heller and Tony Vaver
"No other organization is quite like ArtsWorcester, and Worcester is a better and more inviting place because of what it does."
In 2015, Westborough residents Martha Heller, CEO of Heller Search, and Tony Vaver, an independent cultural historian, decided to become more involved in arts and culture, and hoped to meet more like-minded people. They focused on Worcester, admiring its scale, artistic diversity, energy, and potential, and joined several local institutions in search of one that would engage them intellectually and socially. ArtsWorcester did both.
As gallery-goers and collectors, contemporary art is important to both of them. Tony prizes its ability to absorb, confuse, and delight, and, as he puts it, to force us to think about life in a new way. But they both love how it builds relationships. "A community with a dynamic artist population is a stronger community," says Martha, "I love the opportunity to talk one on one with local artists, to learn about their inspiration and process, and to see how individual artists' work evolves over time."
Tony is volunteering on ArtsWorcester's strategic planning committee this year, and sees an even bigger picture. "I love ArtsWorcester because it is democratic," he says. "The gallery is free to the public, it supports artists of all types, and welcomes all who come through its doors. At same time, it finds ways to encourage artists to reach high artistic standards. Upholding these two, sometimes conflicting values is a challenge, but somehow ArtsWorcester manages to do it."
Gifts to ArtsWorcester are an important way for them to support those values. Both speak enthusiastically about what it means to give. "When you support ArtsWorcester financially," says Martha, "You become an essential part of an organization that is outward facing and works tirelessly to improve the Worcester community. You see the immediate impact of your money in additional programming and more challenging art. But support of ArtsWorcester also helps create a better Worcester."
To encourage those that are not yet supporters, or those considering a deeper involvement, Martha and Tony have made a challenge grant to our community, matching every dollar of a new or increased donation made before December 31, 2021, up to $5,000. "We are excited to encourage people to make a larger financial commitment to ArtsWorcester, because more investment in an organization often means more participation," says Martha. "We love the thought of more people taking advantage of all that ArtsWorcester has to offer and giving ArtsWorcester the chance to grow even more as an organization."
"ArtsWorcester sits at the center of Worcester's artistic production," says Tony. "Our hope is that Worcester becomes the center for the making and enjoyment of contemporary art in New England, and we see ArtsWorcester as the place where such a vision happens."
Support our community by giving today! We're matching every dollar of new or increased gifts.
"ArtsWorcester is not afraid to take risks. That's a sign that it is attuned to its audience, and yet at the same time is trying to push that audience into seeing and experiencing the world in new and exciting ways."