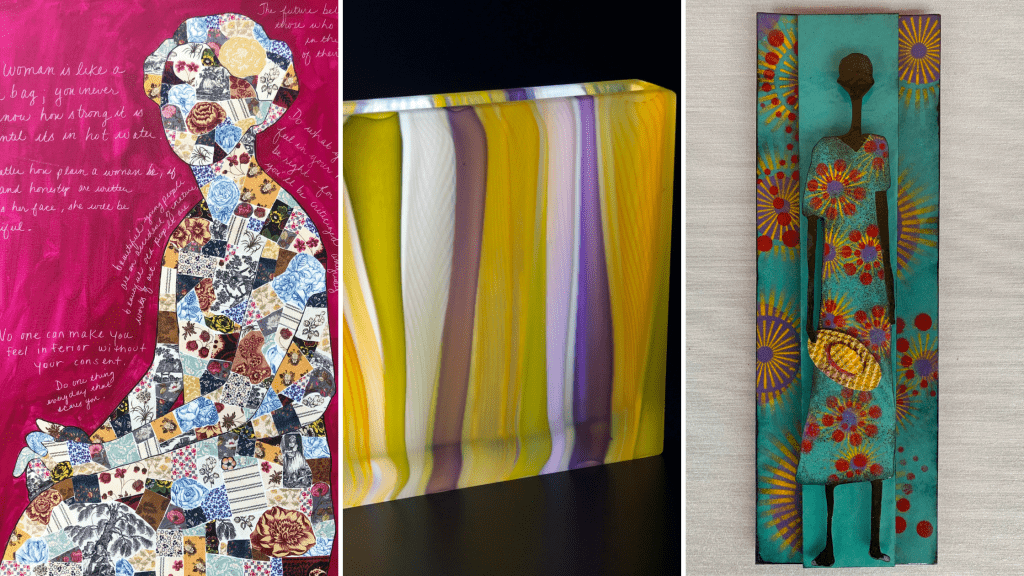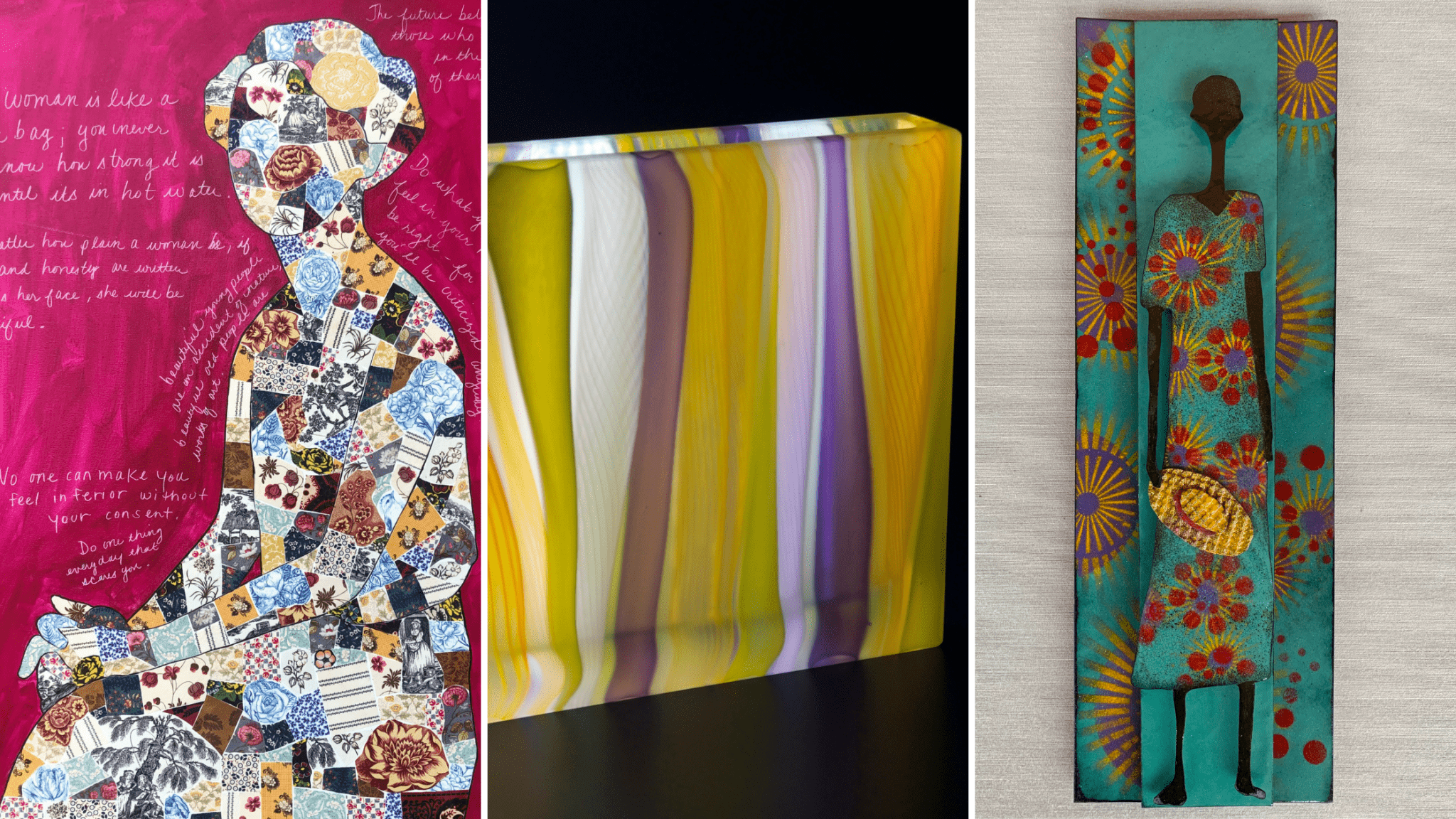 Material Needs Grants winners 2021
nine artists will receive funding
We congratulate the recipients of the 2021-22 Material Needs Grants. These grants, generously funded by an anonymous donor, support the materials and equipment needed to make new art in Worcester County.
Jennifer Davis Carey, $1,100 for enamel materials to create works inspired by African textile traditions and patterns

Eric Cruze, $1,100 for glass and tools to create a fused glass chandelier and cast glass wall sconces

Judith Doherty, $800 for watercolor paints and paper for a series of portraits that aim to subvert bias and notions of colorism

Lisa Foster, $1,000 for canvases, paint, and fabric for a series of portraits of notable historical women of Worcester

Scarlett Hoey, $1,250 for film and a tripod to photograph the lingering ties of colonial Worcester County to the Trans-Atlantic slave trade

Caitlyn Marsh, $1,400 for glaze and extruder dies for a series of extruded ceramic sculptures

Kat O'Connor, $950 for paper and panels for a series of paintings that will combine traditional brushwork with acrylic and oil pouring techniques to depict the visual possibilities of water reflections

Jessica Sadlier, $1,200 for metalsmithing tools to create mixed-media artworks that will juxtapose differing textures and patterns inspired by both natural and man-made patterns seen in aerial photographs

Robin Reynolds, $1,300 for paint and large panels to form a large-scale, three-dimensional, immersive garden painting
The work produced with their grants will be exhibited at ArtsWorcester during the 2021-22 exhibition season.
Seventy-five artists have had their practice advanced through these grants to date. We thank the donor, and the Material Needs Grants committee for its difficult work in selecting the awardees.
///// (images left to right) Lisa Foster, The Future Belongs to Those Who Believe in the Beauty of Their Dreams, acrylic and quilting fabric on canvas; Eric Cruze, Monolith, cast glass; Jennifer Davis Carey, New Hat, enamel.