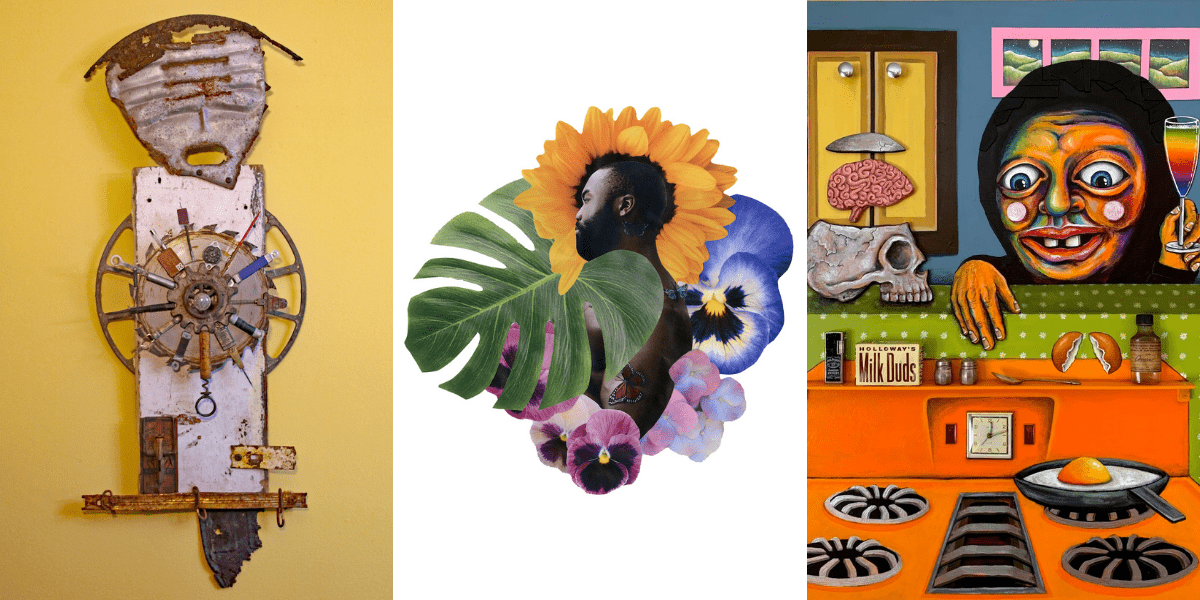 ///// (Images left to right) Lucy Marcigliano, Inner Rumble, wood and metal, 28" x 12", 2020; Nathan Manna, Apollo's Golden Kiss; Brad Chapman Bleau, Skal
Material Needs Grants winners 2022
seven artists will receive funding
We congratulate the recipients of the 2023-2024 Material Needs Grants. These grants, generously funded by an anonymous donor, support the materials and equipment needed to make new art in Worcester County.
Brad Chapman Bleau, $1,500, for wood panels and paint for a series of paintings exploring material culture and collective consciousness through a surrealist lens

Carrie Crane, $1,000, for microcomputers, sensors, and motors to bring movement to instruments that measure the immeasurable

Kate Egnaczak, $1,500, for a mobile public sculpture lab and foundry that will engage viewers in a zero-waste approach to art-making situated in Elm Park


Amanda Gibson, $1,500, for foam, wood, paint, and hardware for a series of life-sized puppets of endangered species and a portable stage

Tia Kinsman, $1,000, for a scroll saw and woodworking supplies for a collection of intricate and interactive spirit boards and planchettes

Nathan Manna, $1,500, for a large-format printer, ink, and paper to create large-scale collages at the intersection of queer theory, history, and contemporary sexual liberation

Lucy Marcigliano, $1,500, for a MIG welder and supplies to transform discarded and neglected found objects into sculptures.
The work produced with their grants will be exhibited at ArtsWorcester during the 2023-2024 exhibition season.
Eighty-nine projects have been funded through these grants to date. We thank the donor, and the Material Needs Grants committee for its difficult work in selecting the awardees.