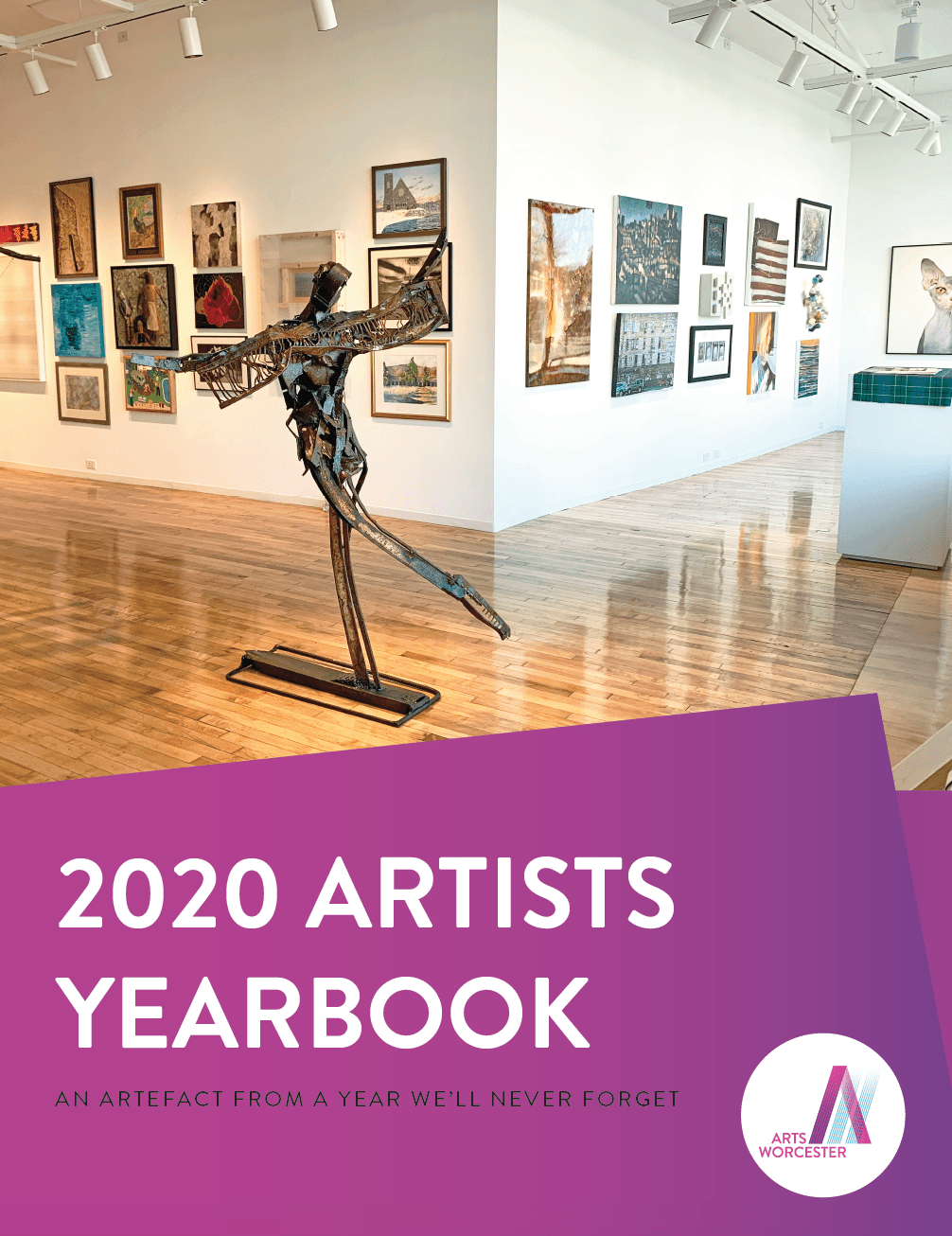 The 2020 Artists Yearbook is here!
Eighty artists accepted our invitation to create a self-portrait for this project, each bearing their unmistakable signs and individual styles. The Yearbook gave artists a reason to make something new during these last lonely months, and brings us together in a new way. Open it to see some familiar faces and the incredible artistic diversity of this community.
Bound copies of the Artists Yearbook are available for $15, and every purchase supports our gallery exhibitions. Order yours for pick-up in the galleries. See the entire 2020 Yearbook online here!
Get your order in quickly to avoid a two week delay before your pick-up.
Thank you to all the participating artists--and to everyone who helped get ArtsWorcester through a year none of us will forget.