Black Art: Collecting and Being Collected
with Valerie Cooper, Najee Dorsey, Gloria Hall, and Toby Sisson
Speakers:
Valerie Cooper, Appraiser and Founding Partner of Picture That, a fine art consulting firm, based in Stamford, CT
Najee Dorsey, Artist, Founder and CEO of Black Art in America a business that promotes the African American arts community, based in Columbus, GA
Gloria Hall, Public Arts Administrator, Preservationist and private collector, based in Worcester, MA
How do you begin collecting art? Does the marketplace shape what collectors seek out or what artists produce? How has your own perspective evolved over time concerning the types of art you represent or acquire? Has the art world evolved to meet the political, social and economic moment we're in? This informal conversation features three experts on collecting Black art. Our goal is to increase the visibility, understanding and appreciation of Black art and artists in our communities.
This video was recorded live on Sunday, April 11, 2021.
ABOUT THE SPEAKERS
Valerie Cooper is the Founding Partner of Picture That, LLC, a fine art consulting firm launched in 2002, after successfully completing a fifteen-year technology career with Goldman Sachs. Picture That provides Art Appraisal, Art Advisory, Art Risk Management & Art Insurance services. The firm has expertise curating Diversity, Equity and Inclusion Art Exhibitions, infused with educational and cultural enrichment programming, both virtually and on-ground. Its institutional clients are corporations, professional services firms, healthcare organizations and academic institutions.
Born in Blytheville, AR, Najee Dorsey is a visual artist and "artrepreneur." His artwork, portraying images rooted in his southern heritage, has been featured in nine museum shows including the Charles H. Wright Museum (Detroit, MI), the Columbus Museum (Columbus, GA) and the African American Museum (Dallas, TX). In 2010, Dorsey founded Black Art In America™ (BAIA) as a free online media platform for African American artists, collectors, art enthusiasts, and arts professionals. The BAIA™ online network currently has a monthly virtual reach of over 750,000 people. Dorsey and his wife Seteria live in Columbus, GA.
With a Bachelor of Science in Sociology and Masters of Arts in Historic Preservation, Gloria D. Hall is dedicated to the presentation of experiences that connect people to places and history. The award-winning large-scale sculpture exhibition, Art in the Park, Worcester, is Gloria's most recent community-based brain storm. Currently she is the project's administrator, as well as public art call administrator for Art in the Yard in Oxford, Massachusetts; and Hanover Insurance in Worcester, Massachusetts. During her tenure as the director of the Willis Center's Cultural Institute (2001 - 2007) she commissioned art or selected elements from the existing work of Black throughout the African Diaspora to create an annual commemorative poster for the African American Cultural Series. The series received two National Endowment of the Arts grants. "I purchase works of art and decorative art that I like," says Hall.
Toby Sisson is an Associate Professor and Director of the Studio Art Program at Clark University. In addition to her studio practice in drawing, painting and printmaking, Sisson's areas of specialization incorporate community-based service learning, collaborative public art and curatorial projects. Her creative research focuses on issues of history, place and identity within the context of race and ethnicity. She has exhibited widely, including the Tinjin Art Museum in China, Concordia University, Provincetown Art Center and Museum, Hunterdon Museum of Art, The John D. O'Bryant African American Institute, Louisiana State University, Rhode Island College, St. Thomas University and The Montserrat College of Art. Her work is in numerous public and private collections, among them Brown University and the Worcester Art Museum. She holds an MFA from the University of Minnesota, Twin Cities. Toby Sisson's home and studio are located in Providence, Rhode Island.
Black Art: Collecting and Being Collected is the fourth in a four-part speaker series hosted by ArtsWorcester intended to amplify Black voices in contemporary art, broadening understandings of Black art history, visual vocabularies, and experiences within the visual art industry.
Thank you to the Greater Worcester Community Foundation and the members of ArtsWorcester for their support of this series.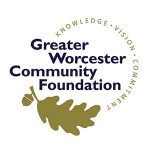 ///// preview image: Urban People, Tasiman (Indonesian). Image courtesy of Gloria D. Hall.