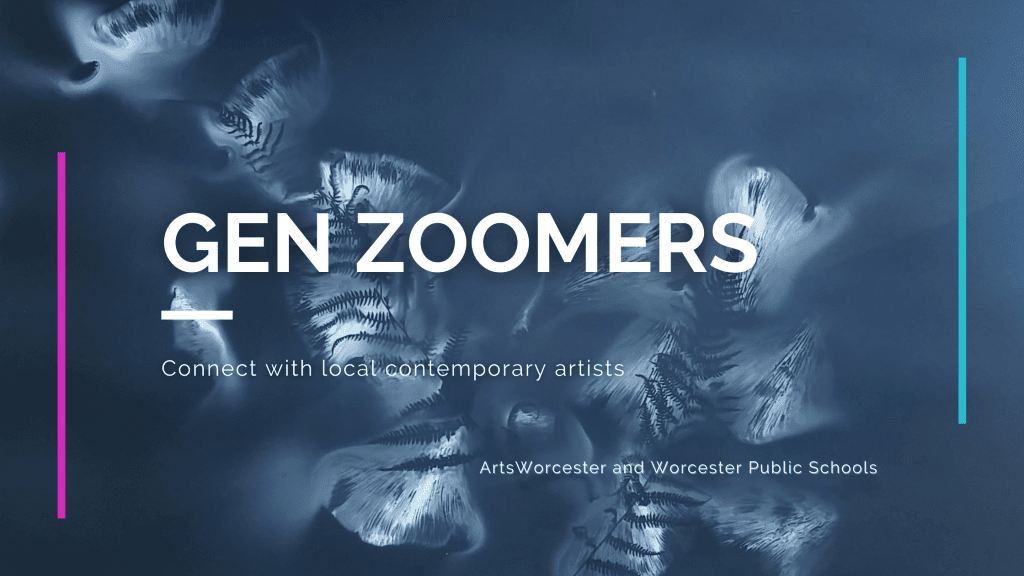 Introducing: Gen Zoomers
Gen Zoomers is our new resource for teens: digital studio tours and artist talks from some of our leading artists, and hands-on projects that relate to their practices. We provide the tools and supplies! This year,
Victor Pacheco
will talk about sculptural assemblage;
Madge Evers
will introduce everyone to cyanotypes;
Lizzie Fortin
has stencils and graphic messaging covered.
The videos will drop in March, April, and May, but a supply kit for all three will be made available mid-March. Let alice "at"
artsworcester.org
know if you are interested, either for yourself or for teens you know, and we'll be in touch with you with the video links and information about picking up your supplies.
Thank you to the Clementi Family Charitable Foundation and the 365Z Foundation for their support of GenZoomers.
///// Madge Evers, Puzzle, mushroom spores on paper, 22″ x 30″, 2018. Exhibited as part of the Eighteenth ArtsWorcester Biennial, 2019.