As we prepare for our move to the Printers Building, we look back on the history of the building that ArtsWorcester has called its home for the past twenty years: The Aurora. Read about ArtsWorcester's move to the Aurora and the neighbors we are sad to leave behind in Part Two of Looking Back at the Aurora.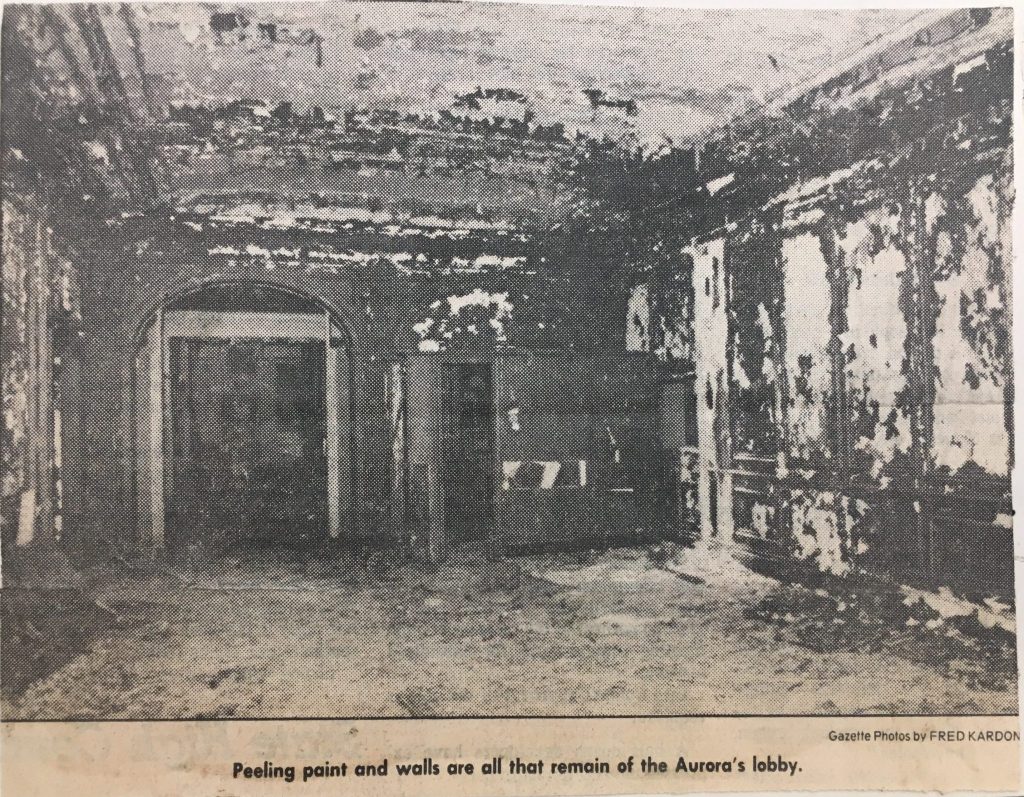 ArtsWorcester relocated to the Aurora in 1999. The original lease only covered two years, yet here we are nearly 20 happy years later! The upstairs gallery that we have grown to love was once the Aurora Hotel's main lobby. The architectural details on the interior walls of the gallery are original to the hotel, and can be recognized in a 1985 photograph published the day Greater Boston Community Development, Inc. bought the building at auction. As seen from that photograph, the space has undergone quite the makeover. Since moving to the Aurora Gallery, ArtsWorcester has brought many people back through the doors of the building. Countless pieces of art created by our members have been shown over the years, and each piece has re-energized the space.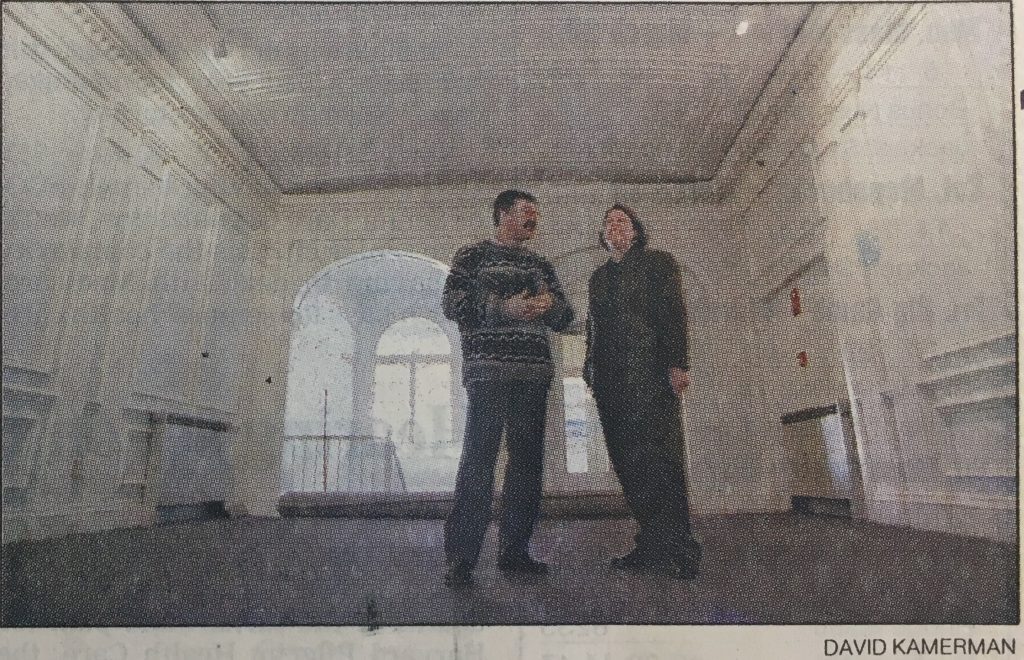 In addition to the rejuvenation of the Aurora building, recent years have been filled with developments in the surrounding area. The successes of independent businesses have increased local artistic and cultural activity. Across the street from the Aurora Gallery, Creative Hub Worcester and Main IDEA have partnered to create a summer arts programs for the youth of Worcester's Main South Neighborhood. Main IDEA works with Clark University down the street to put on other arts programs throughout the fall as well. Creative Hub is also working towards transforming the former Ionic Avenue Boys Club into a space for art programming and artists' studios.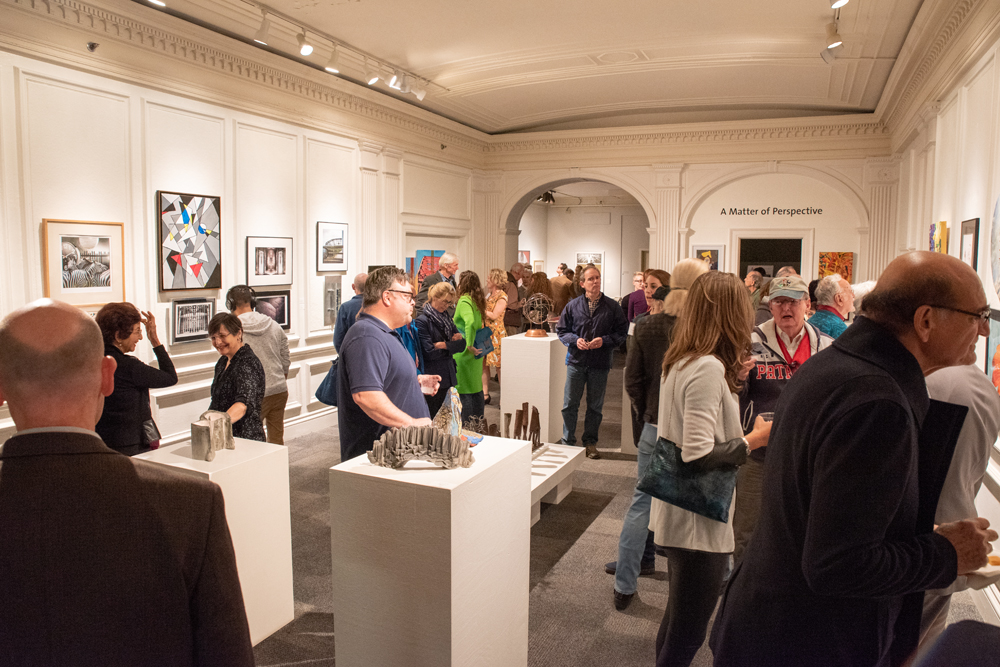 Other organizations and businesses outside of the art world have made immense strides in serving and developing the local community. The Masonic Temple on Ionic Avenue houses multiple Masonic organizations as well as the Children's Dyslexia Center of Central Massachusetts. This organization, developed by the Masons, offers free tutoring and support for children diagnosed with dyslexia. Small storefronts also populate this stretch of Main Street. The Aurora is flanked by small-scale grocery stores and Tito's Bakery, whose guava pastries have been a favorite amongst ArtsWorcester staff. We encourage all to stop by the lunch counter at Gala Foods (formerly known as Compare Foods), grab a treat at Tito's, and to learn more about all of the great activities happening in Main South.
This post is the second of two recounting the history of the Aurora. Read Part One here. Our series continues next week as we look to ArtsWorcester's future in the Printers Building.

This post is part of a series written and researched by Alice Dillon, ArtsWorcester Program Staff.
Above images: The Aurora Lobby before renovation, The Evening Gazette, 1985; Ruth A. Penka, former Executive Director of Arts Worcester (Right) at the Aurora Gallery, Telegram and Gazette, 2000; A Matter of Perspective, 2018