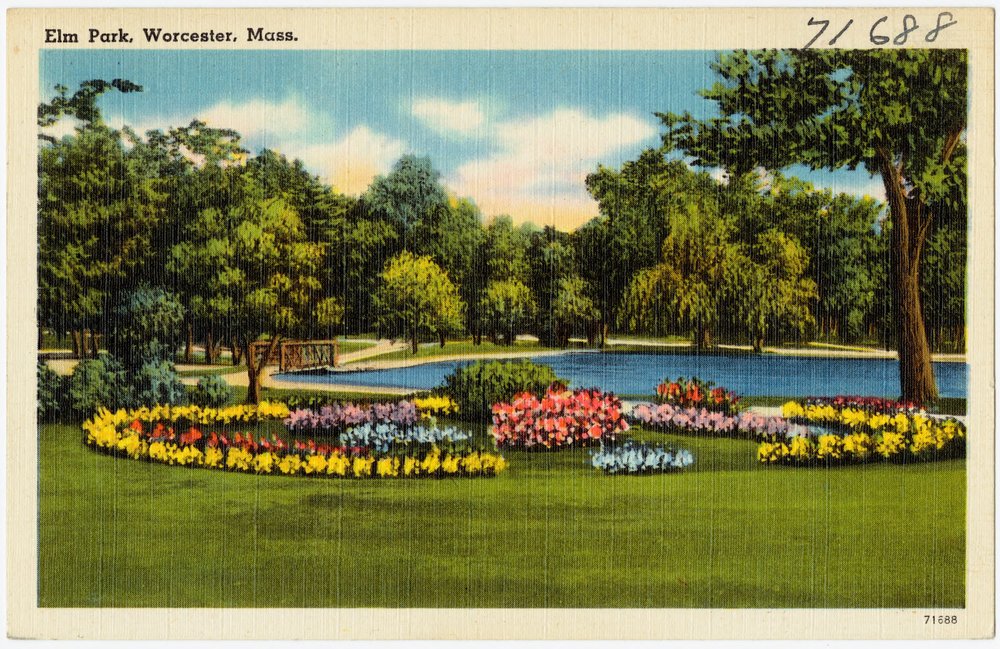 Urban Green and Blue
a collaboration with Preservation Worcester 
Urban Green and Blue is a juried exhibition of paintings featuring Worcester's urban green and blue spaces: the city's public parks, wildlife sanctuaries, nature reserves, publicly accessible reservoirs, lakes, rivers, streams, and ponds. This exhibition gives ArtsWorcester artist members an opportunity to work outdoors in a plein air tradition, and highlights the importance of public green and blue spaces to the health and well being of city residents.
Urban Green and Blue will take place in Preservation Worcester's Park View Room in the fall of 2021, and is a collaboration between Preservation Worcester and ArtsWorcester, funded in part by the Worcester Arts Council.
Congratulations to these selected artists who will partake in this exhibition!
Keri Anderson
Scott Boilard
Laurie Tarr Ellsworth
George Hancin
Lisa Hayden
Susan Hong-Sammons
Doreen LaScola
Veronica Lynch
Christopher Johnson
Catherine Meeks
Jayne Mistretta
Callie Mulcahy
Elizabeth Murphy
Andrew Niemi
Jonathan Niemi
Scott Niemi
Carrie Nixon
Edmy Ortiz
Irina Parfenova
Jo Ellen Reinhardt
Patrick Steele
Pamela Stolz
Pamela Taylor
Francis Warner
///// Pictured above: A vintage postcard ca. 1930–1945 featuring Elm Park, a designated National Historic Landmark. Image courtesy of Digital Commonwealth.