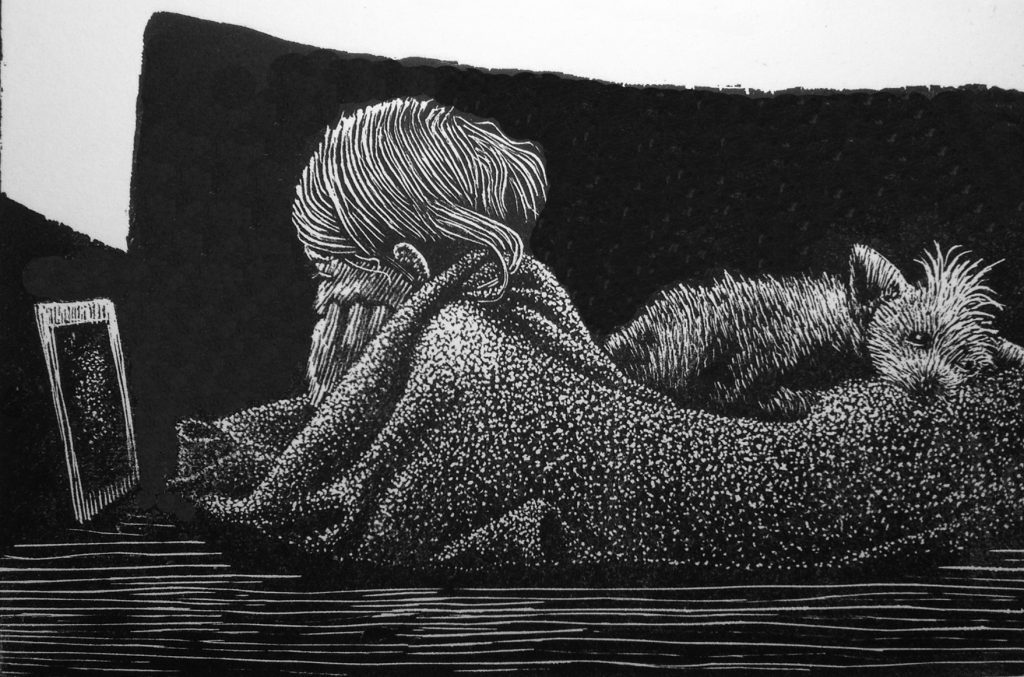 Love this print? Buy it and support the Worcester Together Fund!
Purchase your edition of Snow Day by Evan Charney here.
Together, artist Evan Charney and ArtsWorcester are donating all proceeds from sales of Snow Day to help our community weather the pandemic. For a $100 donation, Evan will hand-print you a unique artist's proof, mat it, and mail it to your house–and we'll send the proceeds to the Worcester Together Fund, and those most in need right now.
Each 4″x6″ print will come in a mat cut to fit a standard 8″x10″ frame. "Snow Day" is a wood engraving, a form of relief printmaking in which the artist carves the image on the end-grain of a hardwood block. The block is inked and a sheet of paper is placed on the block, which is then passed through a press. Each image is hand-printed, and considered an original work of art.
Buy art, and support our most vulnerable neighbors during this crisis.