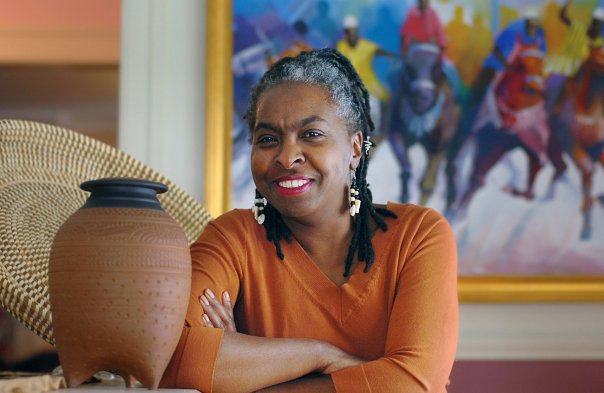 ArtsWorcester is proud to announce that Gloria Hall, public art administrator and preservationist, will receive the 39th ArtsWorcester Award. The ArtsWorcester Award is given annually to an individual who has made extraordinary contributions to arts and culture in this city. Its recipient list serves as a history of arts leadership in Worcester.
Ms. Hall is the founding director of Art In The Park, the biennial exhibition of outdoor sculpture in Elm Park, first produced in 2008. She has been key to the success and longevity of the Black Heritage Juneteenth Festival, curating and producing interdisciplinary exhibitions and performances for that event. Other activities over the years include service to the Worcester Cultural Coalition in its earliest days, the Worcester Historical Museum, the Public Art Working Group, and countless committees, panels, exhibitions, and associations. She currently serves as co-chair of the Mechanics Hall Portraits Project Committee, charged with placing portraits of nineteenth-century Black Americans for the Great Hall.
"Art In The Park, with all the joy it brings to Worcester, is Gloria's most visible accomplishment," says Juliet Feibel, Executive Director of ArtsWorcester. "But her hard work on behalf of numerous cultural and historical organizations, and the lasting success of those efforts, are an even greater legacy."
The ArtsWorcester Award will be given during ArtsWorcester's Annual Meeting, Thursday, September 23, at 5:30 PM. This year's Annual Meeting will take place on Zoom, and all are invited to participate. Please register for the meeting and the tributes to Gloria here.
Financial documents and other meeting materials are available for download here:
ArtsWorcester Bylaws 2021 Proposed Revisions
ArtsWorcester's Nominating Committee submits the following 2022-2023 slate for election
FY2020 Finances - Signed Financial Statements
FY2021 Finances - Statement of Activity
Photo courtesy of Gloria Hall