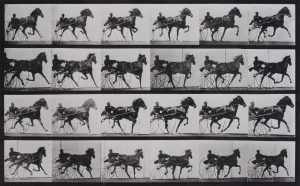 Our fifth "call and response" exhibition in partnership with the Fitchburg Art Museum takes a classic compositional device, the grid, as its theme. On view now at ArtsWorcester and on our Flickr page are ten works from FAM's permanent collection to start you thinking about your submission. All ArtsWorcester members may have one work of art included in this exhibit.
The idea of a grid brings to mind city streets, autonomous homes, lattice ironwork, text on a page, and much more. As a technical tool, it allows an artist to enlarge an image or to produce the depths of perspective. In composition, artists use grids to guide the viewer's eye along horizontal or vertical planes, or to emphasize elements at right angles to each other. In Western art, we think of the abstractions of Piet Mondrian, Annie Albers, and Agnes Martin. But the loan from FAM also includes an antique map, a Kente cloth from Ghana, and a page from the Quran. Bring us your interpretation of the grid.
Curatorial staff from FAM will select ten works from this exhibition to go on view there during the summer of 2017. Forty ArtsWorcester artists have now earned a museum credential through this partnership.
For a quick drop-off, please register your artwork online by November 10.
Drop-off: Thursday, November 10th, Friday, November 11, and Saturday, November 12, from 12:00 to 4:00 PM
Opening reception: Friday, November 18, 6:00 to 8:00 PM
Pick up of unsold works: 12:00 to 4:00 PM on Saturday, December 17, Tuesday, December 20, Wednesday, December 21, or by appointment.
Our gratitude to Mary Tinti and Nick Capasso of the Fitchburg Art Museum for making this collaboration possible.
Image (Above): Horse Running, late 1800s, gelatin silver print, by Eadweard Muybridge. Collection of Louis Herlands, FAM 2003.14. All artworks are courtesy of the Fitchburg Art Museum; our photographs of their loan are courtesy of David Habercom.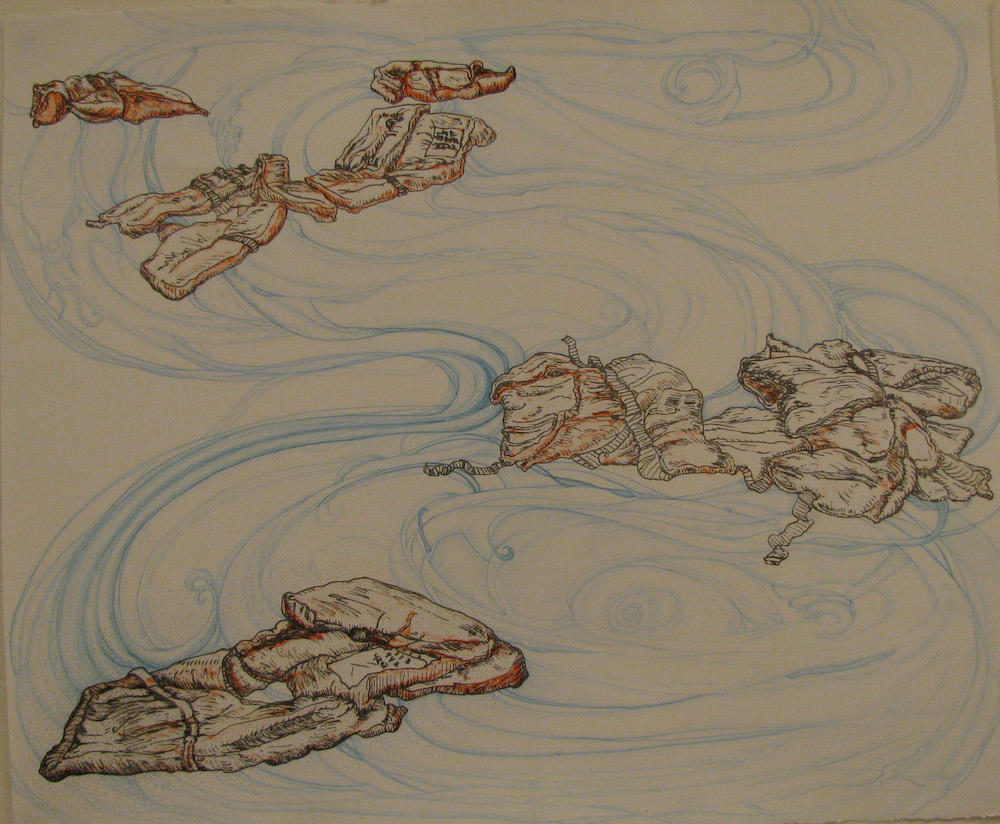 Material Needs Grants, funded by an anonymous donor, support the expenses of supplies and materials for the creation of new art in Worcester County. With this gift, we are able to distribute grants to artists between $500 and $1,500. We generally exhibit the work produced in the following exhibition season (awards made in early spring of 2017 will fund the works shown in the fall of 2018).
To apply for a Material Needs Grant, you must reside in Worcester County and have been a member of ArtsWorcester for one calendar year prior to application, and not have received one in the past three years.  Applications must be made electronically, and are due January 30, 2017.
Image: 2016 Material Needs Grant winner Corinne Rhodes, Life Jackets 3, century plate lithograph, 30″x 30″


Mentorship at ArtsWorcester
Mentorship in the arts has long been a path to advancement in an artistic career. Outside of an MFA and some BFA programs, however, this opportunity is not readily available. Believing that this could be a great benefit to its members, ArtsWorcester announces a new mentorship program.
The program is designed to support and enrich the artistic practice of five selected ArtsWorcester member artists through formalized and direct connection with a mentor. The program runs for approximately four months, and involves a minimum of four one-and-a-half to two hour meetings. These one-on-one meetings will help propel the mentees to the next level in their careers.
Artists that have been ArtsWorcester members for at least the past two consecutive years are eligible. There is a program fee of $500 to cover the mentor's stipend and administrative costs.
The mentors for this first session are Lisa Barthelson, Carrie Crane, Roger Hankins, Carlotta Miller, and Tyler Vance.
Applications for the mentorship program are available on the ArtsWorcester website. They are due on November 23, 2016. There is an application fee of $15. All fees must be paid by check to ArtsWorcester, 660 Main Street, Worcester, MA 01610.
Selection and Matching:
Applications will be reviewed, selections made, and mentor-mentees matches made by the ArtsWorcester Mentorship selection committee. While artistic media is taken into consideration in the matching of mentor and mentee, the focus of the mentorship is meant to be on general studio practice and identification of goals and directions, rather than media-specific issues.
Responsibilities:
The mentee is expected to meet with their mentor four times over the length of the program. Each meeting should be one and a half to two hours. It is the mentee's responsibility to meet at the convenience of the mentor. These meetings should be conversations that include critique of the mentee's work, discussion of studio practice, planning of future work, and discussion of issues relevant to both the mentee and mentor as artists.
Assessment:
At the completion of the mentorship, the mentee is asked to write a formal summary of the mentorship as well. The mentor is asked to write a brief assessment of the mentee, which could take the form of a letter of recommendation (if appropriate). Guidelines for these reports will be provided.
Eligibility:
This program is designed to provide support to ArtsWorcester members for the enrichment of their artistic practice. Artists that have been ArtsWorcester members for at least the past two consecutive years are eligible. Artists must be able to commit to the time required and be able to meet with mentors at the mentor's convenience.
Please direct questions about the program and process to the Mentorship Committee Chair, Carrie Crane, at artsworcestermentorship@gmail.com.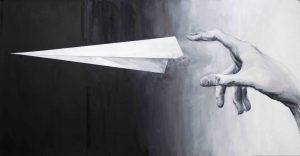 Be bold and submit your artwork to this year's College Show at ArtsWorcester, your downtown art gallery! All students from Worcester-area colleges, at all levels of expertise, are eligible. Submission is free. Show your favorite project from last year, or the piece you made in the course that you liked most.
We make it easy for you to learn how to submit art to an exhibition and have it displayed in a professional gallery. Get exhibition experience before your senior show, or start building your resume now. Your work will be seen by over five hundred people, many of whom buy art.
Cash prizes will be awarded for First, Second, Third Prizes, and Honorable Mentions. The deadline is Wednesday, November 30, 2016.
• You must be enrolled, in any major or degree program, in a Worcester-area college or university. Seniors graduating early and the class of 2015 are eligible if artists are able to deliver and collect accepted works.
• You may submit up to three works in any artistic media, including fine craft, digital, and video.
• Submit your art online to ArtsWorcester's Submittable account. All standard image, video, and document file formats are accepted. Here you'll also find our size and weight limits, and some help with framing.
• All decisions by the juror are final. This year's juror is Eva Fierst, of the University of Massachusetts Museum of Contemporary Art.
• Artists will be contacted by email regarding the outcome of the selection.
We'll let you know if your artwork has been accepted by the juror by January 13, 2017. The exhibit opens on Friday, February 3, 6:00 to 8:00 PM, and runs for one month.
Represent your college with your best work!
Any questions? Please contact us at 508.755.5142 or info@artsworcester.org. Pictured above is Paper Plane by Margaret MacMullin, College of the Holy Cross, oilbar on paper and collage, 45″ x 24″, part of the 2016 College Show.