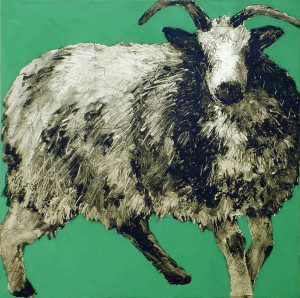 We invite all ArtsWorcester members to participate in The Fourth Annual "One," our summer members' exhibit. Bring us the single piece you want to exhibit most, regardless of medium or theme.  The usual size and weight limitations apply (available on the submission page).
This year, $500 in awards will be divided among three artists exhibiting in One. Jon Seydl, Director of Curatorial Affairs at the Worcester Art Museum, will select the prize winners.
Online registration ends June 1, 2016
Delivery of artwork: June 2, 3, and 4, 12:00 to 4:00 PM and by appointment
Opening Reception: June 10, 2016
Exhibition viewing: June 10 – June 30, 2016
Collection of unsold artwork: July 7, 8, and 9, 12:00 – 4:00 PM
Please register your artwork online by June 1. We appreciate preparing your paperwork in advance.
Questions?  Call us at 508.755.5142 or email us.
Carolyn Letvin, Golden Fleece #40, oil paint, oil stick, and metal leaf on wood panel, 16 x 16″; exhibited in One, More (2015)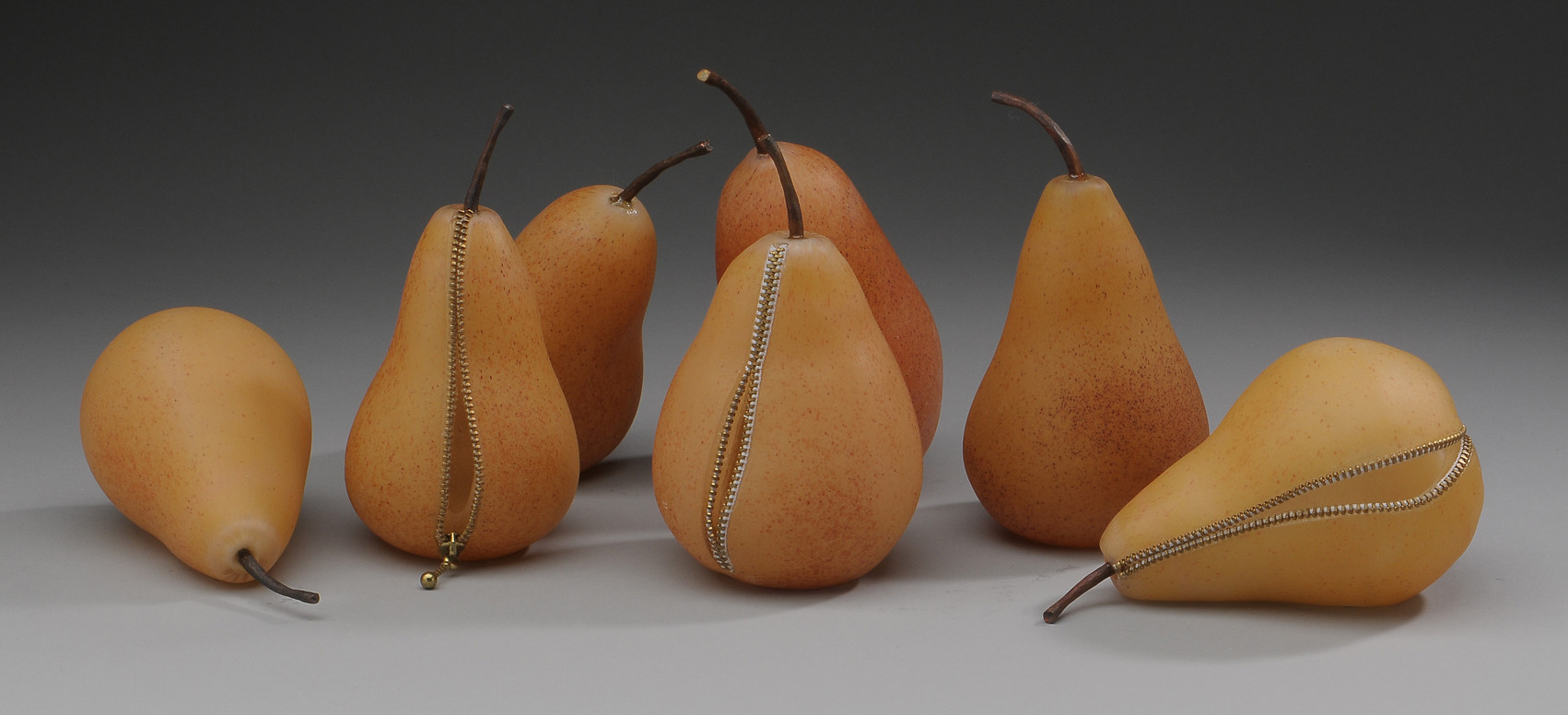 Material Needs Grants, funded by an anonymous donor, support the expenses of supplies and materials for the creation of new art in Worcester County. With this gift, we are able to distribute $10,000 in sums between $500 and $1,500. We plan on exhibiting the work produced in the following exhibition season. Applications have now closed for this season.
ArtsWorcester invites student artists from area institutions to submit to the 13th Annual College Show.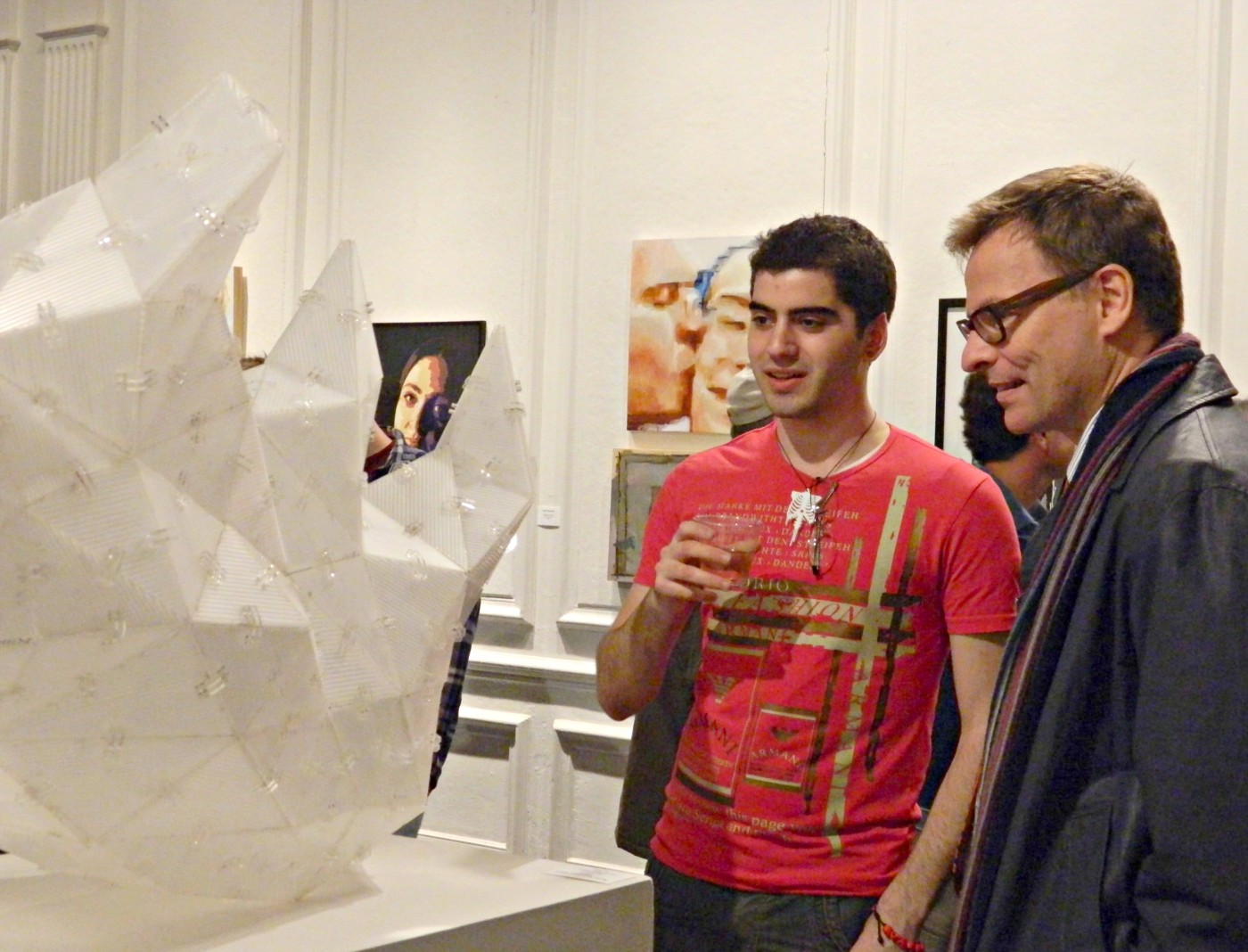 This juried exhibition gives students, regardless of major or degree program, a chance to exhibit their work in a professional gallery. All levels are welcome to submit. First, Second, and Third Prizes, along with up to four Honorable Mentions, will be awarded, with cash prizes.
How to participate:
• Artists must be enrolled in a Worcester-area college or university holding an institutional membership in ArtsWorcester. Participation is free for students from these schools.
• Artists may submit up to three works in the following categories: painting, photography, works on paper, sculpture, mixed media, new media, installation, and crafts.
• All works must meet our general exhibition requirements, and be submitted electronically here. All standard image, video, and document file formats are accepted.
• All decisions by the juror are final.
• Artists will be contacted by email or telephone regarding the outcome of the selection.
Important Dates:
• Deadline for submission: Wednesday, November 30, 2015, 11:59 PM
• Notifications: by early January, 2017
• Drop-off of accepted works: Thursday, January 19, Friday, January 20, and Saturday, January 21, from 12-4 PM, or by appointment.
• Opening reception: Friday, February 3, 6-8 PM
• Exhibit ends: Friday, March 3
• Pick up of exhibited artworks: Saturday, March 4, Wednesday, March 8, Thursday, March 9, Friday, March 10, or by appointment.
Any questions? Please contact us at 508.755.5142 or info@artsworcester.org.