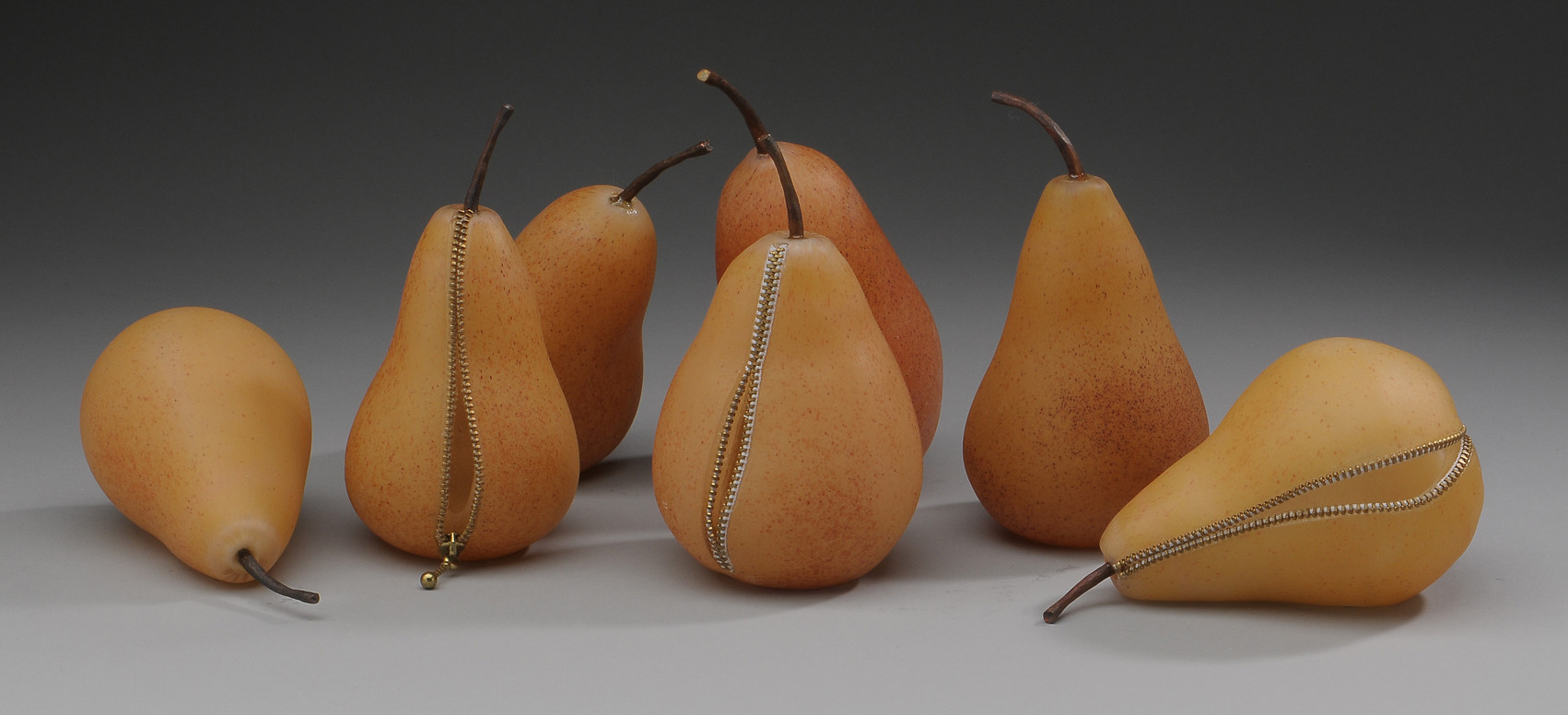 Material Needs Grants, funded by an anonymous donor, support the expenses of supplies and materials for the creation of new art in Worcester County. With this gift, we are able to distribute grants to artists between $500 and $1,500. We plan on exhibiting the work produced in the following exhibition season.
Applications have now closed for this season.
Image: 2014 Material Needs Grant winner Stephanie Chubbuck, Seven Small Pears, blown and cold-worked glass, forged copper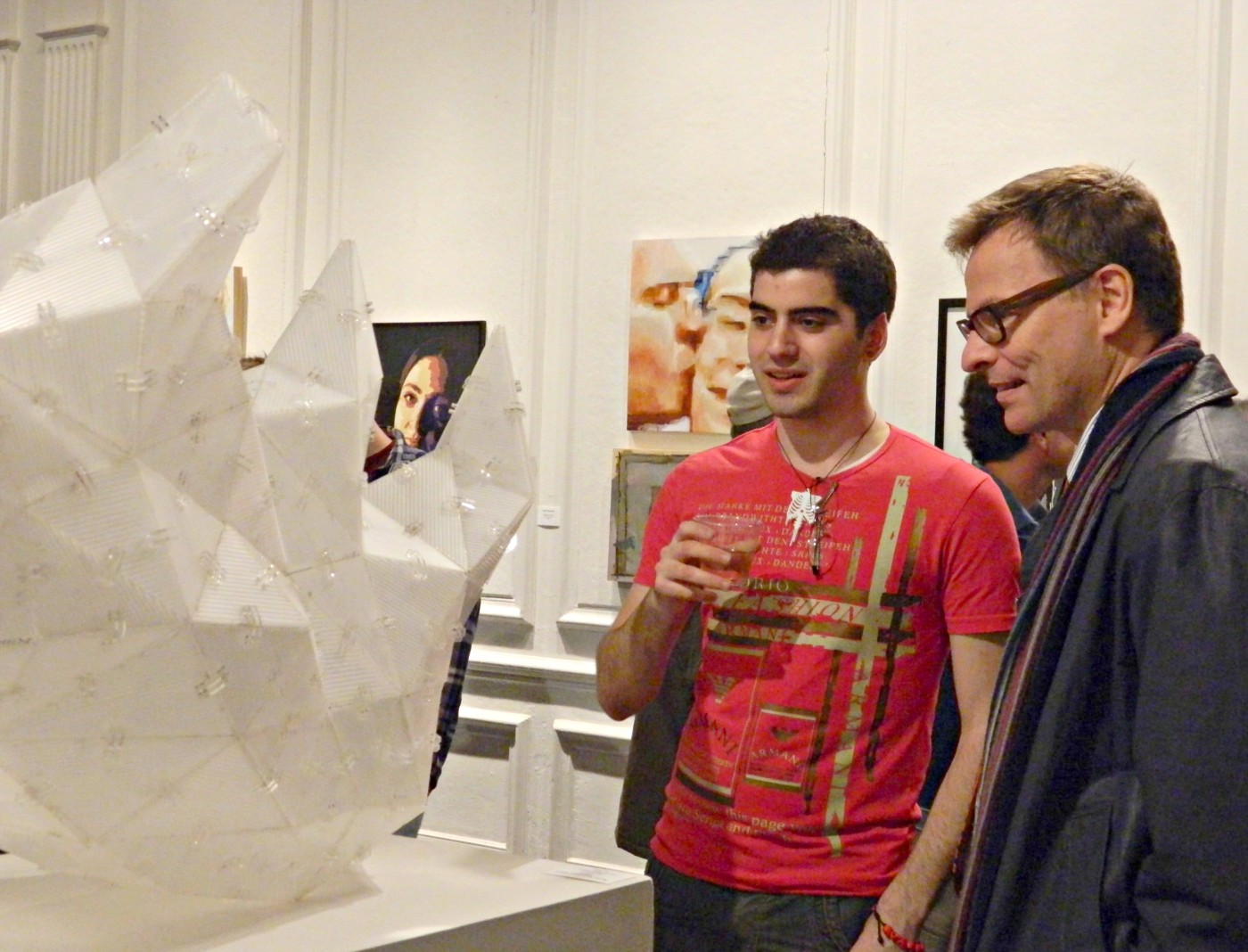 Be bold and submit your artwork to this year's College Show at ArtsWorcester, your downtown art gallery! All students from Worcester-area colleges, at all levels of expertise, are eligible. Submission is free. Show your favorite project from last year, or the piece you made in the course that you liked most.
We make it easy for you to learn how to submit art to an exhibition and have it displayed in a professional gallery. Get exhibition experience before your senior show, or start building your resume now. Your work will be seen by over five hundred people, many of whom buy art.
Cash prizes will be awarded for First, Second, Third Prizes, and Honorable Mentions. The deadline is Wednesday, November 30, 2016.
• You must be enrolled, in any major or degree program, in a Worcester-area college or university. Seniors graduating early and the class of 2015 are eligible if artists are able to deliver and collect accepted works.
• You may submit up to three works in any artistic media, including fine craft, digital, and video.
• Submit your art online to ArtsWorcester's Submittable account. All standard image, video, and document file formats are accepted. Here you'll also find our size and weight limits, and some help with framing.
• All decisions by the juror are final. This year's juror is Eva Fierst, of the University of Massachusetts Museum of Contemporary Art.
• Artists will be contacted by email regarding the outcome of the selection.
We'll let you know if your artwork has been accepted by the juror by January 13, 2017. The exhibit opens on Friday, February 3, 6:00 to 8:00 PM, and runs for one month.
Represent your college with your best work!
Any questions? Please contact us at 508.755.5142 or info@artsworcester.org.