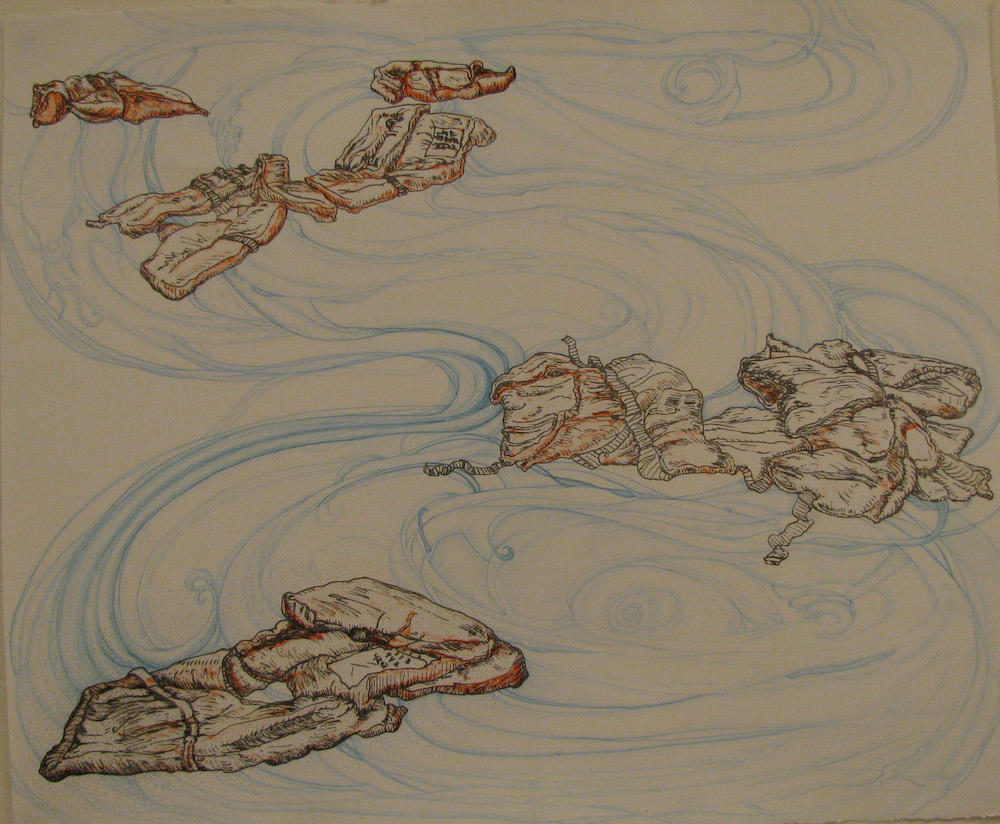 Material Needs Grants, funded by an anonymous donor, support the expenses of supplies and materials for the creation of new art in Worcester County. With this gift, we are able to distribute grants to artists between $500 and $1,500. We generally exhibit the work produced in the following exhibition season (awards made in early spring of 2017 will fund the works shown in the fall of 2018).
To apply for a Material Needs Grant, you must reside in Worcester County and have been a member of ArtsWorcester for one calendar year prior to application, and not have received one in the past three years.  Applications must be made electronically, and are due January 30, 2017.
Image: 2016 Material Needs Grant winner Corinne Rhodes, Life Jackets 3, century plate lithograph, 30″x 30″


Mentorship at ArtsWorcester
Mentorship in the arts has long been a path to advancement in an artistic career. Outside of an MFA and some BFA programs, however, this opportunity is not readily available. Believing that this could be a great benefit to our members, ArtsWorcester announces a new mentorship program.
The program is designed to support and enrich the artistic practice of five selected ArtsWorcester member artists through formalized and direct connection with a mentor. The program runs for approximately four months, and involves a minimum of four one-and-a-half to two hour meetings. These one-on-one meetings will help propel the mentees to the next level in their careers.
Artists that have been ArtsWorcester members for at least the past two consecutive years are eligible. There is a program fee of $500 to cover the mentor's stipend and administrative costs.
The mentors for this first session are Lisa Barthelson, Carrie Crane, Roger Hankins, Carlotta Miller, and Tyler Vance.
Applications for the mentorship program are available online. They are due on December 9, 2016.
Selection and Matching:
Applications will be reviewed, selections and mentor-mentees matches made by the ArtsWorcester Mentorship selection committee. While artistic media is taken into consideration in the matching of mentor and mentee, the focus of the mentorship is meant to be on general studio practice and identification of goals and directions, rather than media-specific issues.
Responsibilities:
The mentee is expected to meet with their mentor four times over the length of the program. Each meeting should be one and a half to two hours. It is the mentee's responsibility to meet at the convenience of the mentor. These meetings should be conversations that include critique of the mentee's work, discussion of studio practice, planning of future work, and discussion of issues relevant to both the mentee and mentor as artists.
Assessment:
At the completion of the mentorship, the mentee is asked to write a formal summary of the mentorship as well. The mentor is asked to write a brief assessment of the mentee, which could take the form of a letter of recommendation (if appropriate). Guidelines for these reports will be provided.
Eligibility:
This program is designed to provide support to ArtsWorcester members for the enrichment of their artistic practice. Artists that have been ArtsWorcester members for at least the past two consecutive years are eligible. Artists must be able to commit to the time required and be able to meet with mentors at the mentor's convenience.
Please direct questions about the program and process to the Mentorship Committee Chair, Carrie Crane, at artsworcestermentorship@gmail.com.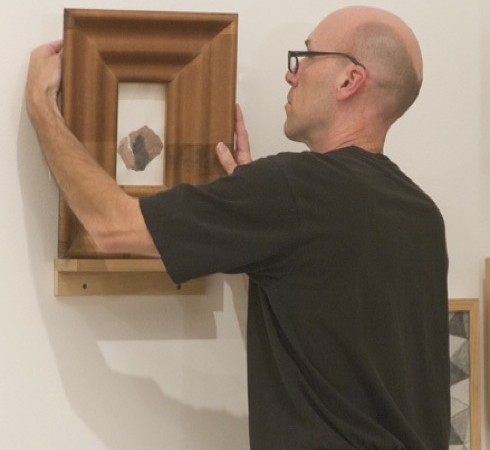 Our annual series of Artist Business Skills Workshops provide artists with the basic skills and knowledge they need to advance their professional careers. Previous topics have included workshops on What to Expect from a Portfolio Review
with artist and professor Greer Muldowney, Executive Director and Curator of the Griffin Museum of Photography Paula Tognarelli, and Mary M. Tinti is the Curator at the Fitchburg Art Museum; writing artist statements with Debbie Hagan, Editor of Art New England; photographing your artwork with Stephen DiRado; presenting works on paper, by Tim Johnson; intellectual property with Greg Kanaan; and pricing your artwork and accounting for artists with Anna Koon, founder of The Focusing Series for artists.
Finding the Right Formula: Accounting for Artists
Led by Anna Koon
December 17, 2016

Tax season is approaching and handling the financial aspects of a creative career can be daunting. This workshop, led by Anna Koon, will cover topics like deductions for artists, year-round bookkeeping, creating a budget, taxes and accounting tools. Participants will walk away with a confident understanding of how to effectively handle their finances, no matter how big or small their business aspirations.
In addition to her career as a full-time painter, Anna is a board member and educator for the Jamaica Plain Arts Council. She is the Director of the Focusing Series, a "Partner in Residence" at Uforge Gallery in Jamaica Plain, and has developed workshops for the Arts & Business Council of Greater Boston, the Danforth Museum and ArtsWorcester. Through Creative Coaching, Anna has offered principled guidance and practical assistance to artists and entrepreneurs for over a decade.
Participation is limited to twenty, and registration is first come, first served. You must be a current member of ArtsWorcester to register. Please register using Sign Up Genius. A wait list will be held.
How To Write an Artist Statement
Led by Toby Sisson
Saturday, January 28, 10:00 AM to 1:00 PM
This workshop will address an important part of every artist's practice: writing a successful artist statement. Together we will examine compelling statements from a range of artists and explore what makes them effective. Through a series of guided exercises, you will learn how to develop your own statement, one that reveals the deeply-held meaning your work contains. This method is meant to provide you with the beginnings of a new draft and the tools to refine subsequent statements as your artwork evolves.
To prepare for the workshop exercises, participants will email a copy of their current statement to the facilitator by January 1, 2017, along with a list of at least 25 words (not sentences) that describe the form and content of your current body of work. Create the list while looking at your artwork and bring that list to the workshop. We'll send you her email address after you register.
The workshop is free, but limited to the first fifteen members to sign up. Please use SignUp Genius to register. A wait-list will be held.
Thank you to the Melvin S. Cutler Charitable Foundation for supporting the Artist Business Skills Workshops.