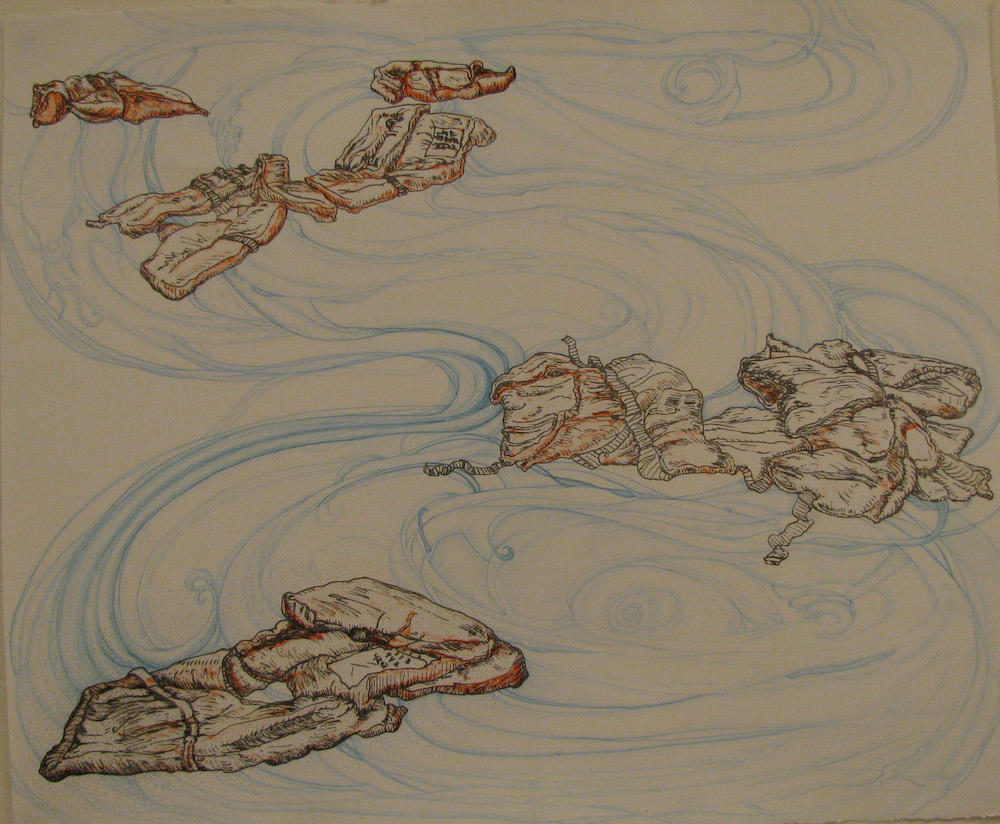 Material Needs Grants, funded by an anonymous donor, support the expenses of supplies and materials for the creation of new art in Worcester County. With this gift, we are able to distribute grants to artists between $500 and $1,500. We generally exhibit the work produced in the following exhibition season (awards made in early spring of 2017 will fund the works shown in the fall of 2018).
To apply for a Material Needs Grant, you must reside in Worcester County and have been a member of ArtsWorcester for one calendar year prior to application, and not have received one in the past three years.  Applications must be made electronically, and are due January 30, 2017.
Image: 2016 Material Needs Grant winner Corinne Rhodes, Life Jackets 3, century plate lithograph, 30″x 30″

Since 1985, the ArtsWorcester Biennial has exhibited the region's best visual art, with an extraordinary range of works by leading and emerging artists. The juror of this year's Biennial is
Samantha Cataldo
, Contemporary Arts Curator at the Currier Museum of Art. The Biennial opens on May 5, and runs through June 2, 2017.
In addition to a $1,000 cash prize, this year's winner of the Sally R. Bishop Prize for Best In Show will have an installation in the galleries at the Worcester Art Museum in the 2017-18 season, with work selected by one staff member from the museum and the Executive Director of ArtsWorcester in concert with the artist. Additional cash awards, given at the discretion of the juror, are supported by Hoche-Scofield Prize and Scholarship Fund of the Worcester Art Museum.Additionally, we're delighted to announce that the Members Council of the Worcester Art Museum is offering complimentary, one-year individual memberships to the first 160 artists submitting work to the Biennial.
The submission deadline for the Biennial is March 19, 2017, and all submissions must be made online through our website, or by mailing a check to ArtsWorcester by the submission deadline. You will need to submit each artwork in a separate upload. A $15 fee applies to each work submitted, with a maximum of three works per artist.  ArtsWorcester cannot accept or return work by shipment. You will be notified of the status of your work by April 4.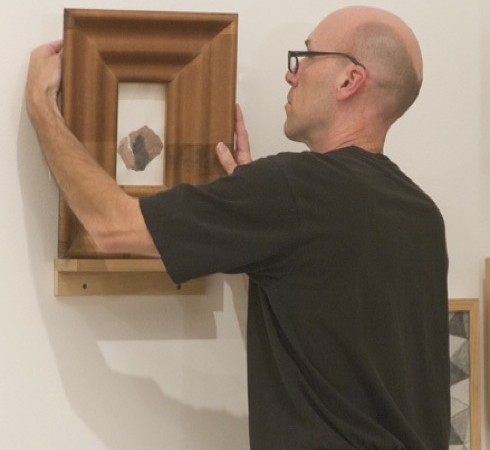 Our annual series of Artist Business Skills Workshops provide artists with the basic skills and knowledge they need to advance their professional careers. Previous topics have included workshops on What to Expect from a Portfolio Review
with artist and professor Greer Muldowney, Executive Director and Curator of the Griffin Museum of Photography Paula Tognarelli, and Mary M. Tinti is the Curator at the Fitchburg Art Museum; writing artist statements with Debbie Hagan, Editor of Art New England; photographing your artwork with Stephen DiRado; presenting works on paper, by Tim Johnson; intellectual property with Greg Kanaan; and pricing your artwork and accounting for artists with Anna Koon, founder of The Focusing Series for artists.
How To Write an Artist Statement
Led by Toby Sisson
Saturday, January 28, 10:00 AM to 1:00 PM
This workshop will address an important part of every artist's practice: writing a successful artist statement. Together we will examine compelling statements from a range of artists and explore what makes them effective. Through a series of guided exercises, you will learn how to develop your own statement, one that reveals the deeply-held meaning your work contains. This method is meant to provide you with the beginnings of a new draft and the tools to refine subsequent statements as your artwork evolves.
To prepare for the workshop exercises, participants will email a copy of their current statement to the facilitator by January 1, 2017, along with a list of at least 25 words (not sentences) that describe the form and content of your current body of work. Create the list while looking at your artwork and bring that list to the workshop. We'll send you her email address after you register.
The workshop is free, but limited to the first fifteen members to sign up. Please use SignUp Genius to register. A wait-list will be held.
Thank you to the Melvin S. Cutler Charitable Foundation for supporting the Artist Business Skills Workshops.