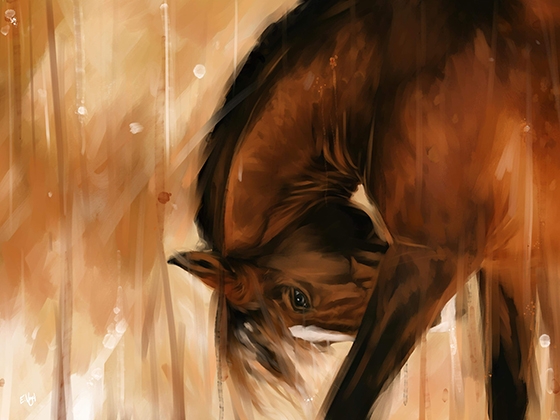 Esha Vogel
digital art, painting
Esha Vogel is an artist from Central Massachusetts whose primary focus is on the power and beauty of the equine form. As an equestrian themselves, their artwork stems from a passion developed over the years as both a rider and owner. Taking inspiration from life, several of their paintings are connected to their unique experience working with their equine partners.
As a self-taught artist, Esha has experimented with several different mediums but has found a love for digital painting. Creating movement and texture through digital painting is a challenge, but it yields great rewards. Esha can also be found to use a combination of digital and traditional media to create entirely unique and one of a kind pieces.
When not painting, they can be found at the stables with their beloved horses.