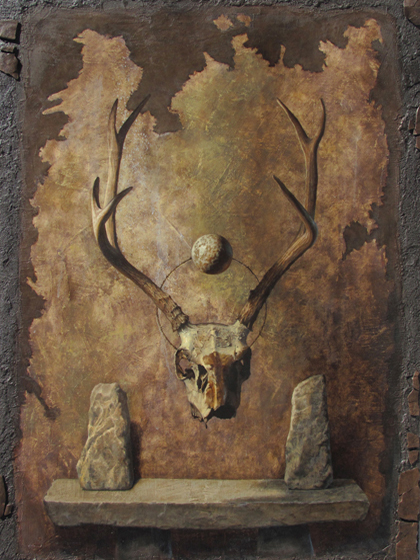 Tyler Vance
drawing, painting
Tyler's art is an exploration of objects as artifacts of ancient and fictional history. Through subtle color schemes and rich textures, his oil paintings portray subjects in an archeological or magical context, creating a mystery as to their ritualistic significance. As he states:
"Bones and old things are vestiges of another life. They are not dead, but resurrected as artifacts and objects of our reverence."
Tyler is a recent transplant from northern Utah, where he grew up fly-fishing in the streams of the Uintah and Bear River mountains.  He received his MFA from Utah State University and taught there from 2006-2012.  He currently teaches painting, drawing and art history at Assumption College and various other local colleges and universities.  Tyler lives in West Boylston with his wife and two children.