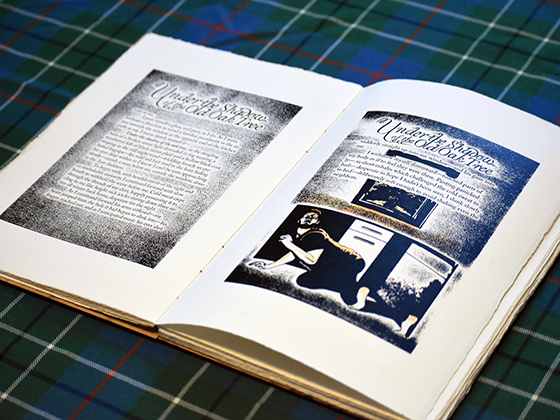 Simon Tozer
printmaking, illustration, written word
Contemporary affairs,
a Duchampian boredom toward a stagnant discipline,
a fixation on the structure of aesthetic experience,
an ancient endeavor to depict systematic harmony and balance.
Art is the primary vehicle of communication, the foundation of community,
the bloodforce of all society.
Various media, drawn to collage/found/assemblage,
printmaking, illustration, and written word.
Most recent work utilizes vector imaging and laser cutters,
printmaking and book binding.
Simon wrote a few sentences for an artist statement, hacked half the words, the banter, and discovered hidden rhythm and rhyme as revealed in the resulting statement above. Just a fun example of revealing art where unexpected.
After earning an interdisciplinary MFA during a year abroad in Scotland, Simon has currently returned to the Worcester area to teach art at Quinsigamond Community College – the same school he began his academic endeavors.
The artist is enthusiastic to become active in Worcester and Central Mass art.