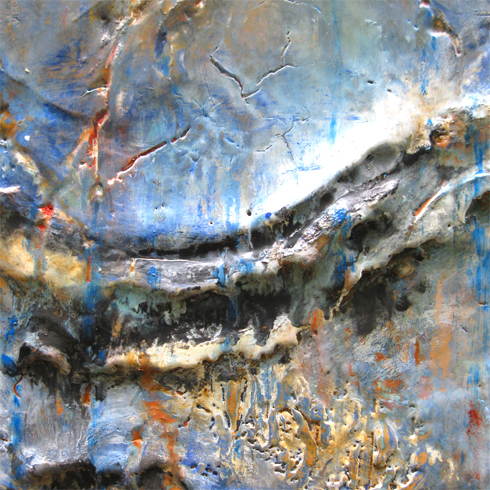 Donna Hamil Talman
mixed media, painting, works on paper
The way life, of the land or of the body, evolves fascinates the artist and is the focus of her art.   A serious long-term illness forced a turn inward, and that direction is sharpened as a psychotherapist helping people probe the depths of mind and body. These led to recognition of how bodies are influenced by exterior forces.  Her art contemplates the deep and mysterious connections between the eternal forces of nature and our inner worlds, and invites becoming entangled in this dance.
Donna Hamil Talman has had solo exhibitions at Kayafas Gallery and The Copley Society in Boston, Soho Photo Gallery in New York, and Schneider Gallery in Chicago.  Images are included in La Fotografia in Barcelona, The Book of Alternative Photo Processes, Creative Vision, and Photographic Possibilities, and are owned by private and corporate collectors.  She has done residences at the Vermont Studio Center, the Hungarian Center, and has received grants from the Worcester Art Museum, Massachusetts Cultural Commission, and the Visual Arts Sea Grant from the University of Rhode Island.
Hamil Talman received a Masters degree from Clark University, is a psychotherapist, and teaches at Anna Maria College.