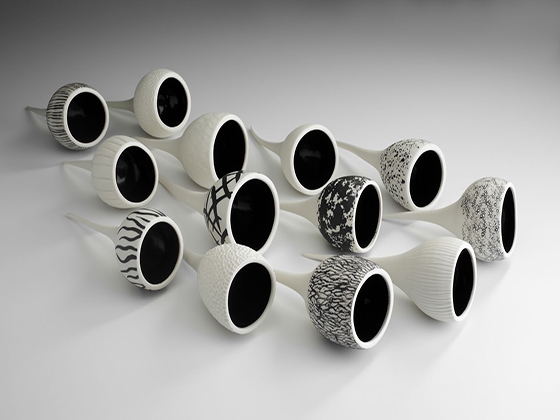 Suzanne Stumpf
sculpture
Suzanne Stumpf's ceramic sculptures are intended to inspire reflection and introspective contemplation on a broad array of subjects spanning from the fragility and degradation of our environment, to the extraordinary beauty of the natural world, to sociological questions and concerns that are part of the challenges of the human condition. Her first career and ongoing work as a professional musician contributes undercurrents to her work as a visual artist. One result is her interest in creating multi-component, "interactive" sculptures that allow for innumerable permutations of the experience of the work, such as would be possible in performances of a musical composition. For these works, the viewer is urged to participate in rearranging the parts, resulting in a variety of interpretations of the work. This possibility – and the invitation to touch – deepen the meditative/reflective experience of the viewer.
Suzanne has received wide recognition for both her sculptural and functional ceramic creations. She was selected as a 2017 Niche Award Finalist in both the ceramic sculpture and functional ceramics categories as well as a 2013 Niche Award Finalist in ceramic sculpture. In 2019, she was named an Artist of the Year by the Cambridge Art Association, won First Prize at the Legacy 4 Art Exhibition, and was selected for an Open Studio Residency at Haystack Mountain School of Craft. In 2021, one of her sculptures received Best in Show at the Winter National Art Show in Duxbury, MA, and Honorable Mention awards at the State of Clay (national juried exhibition) and the ArtsWorcester Biennial. Her work has been included in numerous national and international juried art and ceramics shows from across the US to Bucharest, Hungary,
Her interactive sculptures and other work have been featured in many books and publications including 500 Ceramic Sculptures: Contemporary Practice, Singular Works (Lark Books); 500 Raku: Bold Explorations of a Dynamic Ceramics Technique (Lark Books); Humor in Craft (Schiffer Publishing), the European magazine Ceramics Now, Artscope, among others.