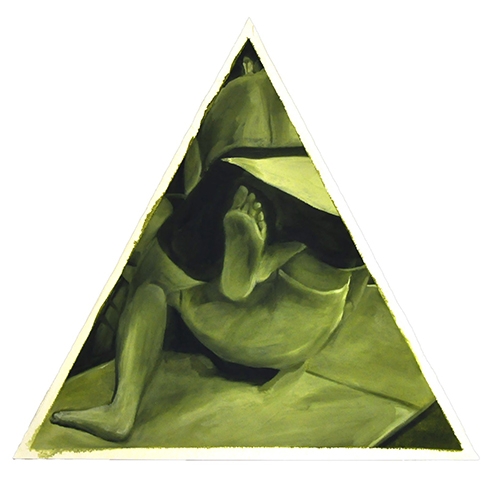 Erin Reid
mixed media, sculpture, video, painting
Erin Reid is not interested in violence, but watches UFC fights for its beauty. 
She is an interdisciplinary artist that plays with nuance. Her work seeks to extract the vulnerability of a moment and highlight the universality of being. With backgrounds in theater and writing, her artworks are stressed by light, scene, and narrative. 
Her studies at the School of the Art Institute for Chicago directed her interest in painting, film, performance, and installation. Her painting is derived from personally-edited videography and installation, allowing her to compose whilst honoring a moment's instinct and emotional honesty. 
Erin has exhibited in Chicago, Connecticut, and throughout Massachusetts. She currently works at the Worcester Art Museum and pursues independent studies alongside painter and mentor, Elaine Smollin. She is also Co-Founder of EKDgallery, a virtual gallery opened alongside her mother, Karen Reid, and artist, Don Munson.