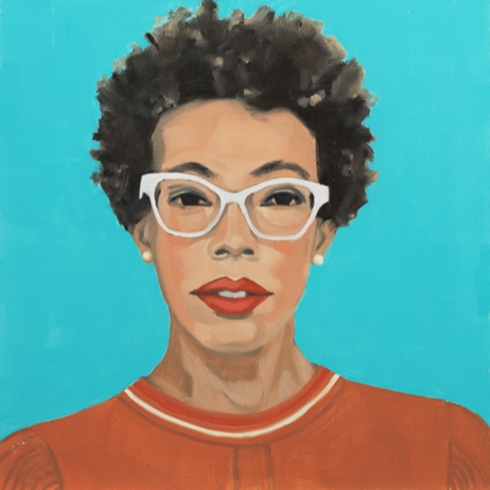 Annie Newman
painting
Raised and educated in Chicago, Annie was surrounded by creative people, cultural activities, and a dynamic visual landscape that eventually inspired a degree in art history, a masters degree in architecture, and two-decade professional career in design. Today, Annie splits her time between making, mostly painting, and promoting the arts outside Boston.
Annie is working on a series called Influencers, which is comprised of portraits of people who have influenced her life, through their work or their spirit. Her subjects – from immediate family to famous painters and activists – reflect an exciting personal journey. She counts a handful of notable portrait artists – Chuck Close, Alex Katz, Annie Leibovitz, Alice Neel and Amy Sherald – as influencers. Her work, including icons Gloria Steinem and Greta Thunberg, was born of iconic commercial images and her Instagram feed. Her Companions series has grown organically out of the portrait work. From simple color studies that complement the icon, to enigmatic images that relate to their life's work, the companion pieces aspire to enrich the portraiture.
Annie's first solo exhibition was of Influencers in March 2021 at the Wellesley Free Library. Additionally, she was named an Annex Member of the Fountain Street Gallery for 2021 where she was part of a three person show. She has also shown work at Concord Art, The New Art Center, and Wellesley Society of Artists.