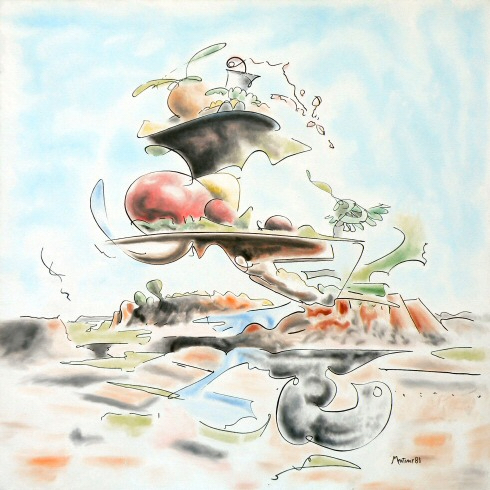 David Martsolf
painting, drawing, digital art, mixed media, photography, sculpture, works on paper
My early work was heavily influenced by the surrealist movement and the work of Salvador Dali, with references to my ancestor's own work in the profession of architecture, as well as my interest in physics, cosmology, and the mysteries of mortality and space-time. More recently I have been turning back to the free-flowing energy evident in the original drawings for my surreal pieces, and in sketches that veer into the domains of fantasy and abstraction. I do have several more large complex surreal works that I want to complete that hope to tie all my complex thoughts together, but more and more my work appears to be celebrating the energy of the universe itself. Ego, id, superego, if I can tie them all together then perhaps I will finally emerge as me. Hah!
Dave Martolf's next solo show will be at the Parish Center for the Arts, Westford, MA in January 2019. Martsolf has also had solo shows at Gallery Z in Lowell, Galatea Fine Arts in Boston, NH College, The Ainsworth Gallery, The First and Second Unitarian Universalist Church in Boston, and Gallery 33 in Concord, NH. A complete list of shows and awards is available on his website.
Martsolf studied Architecture at MIT and later received a BA in the Arts from UNH with a focus on Fine Arts and Art History.