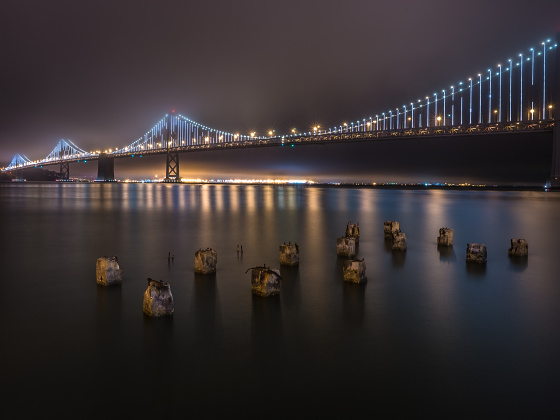 Jürgen Lobert
Photography
Jürgen Lobert is a Massachusetts based fine art photo­grapher born and raised in Germany. He re­ceived a Ph.D. in atmospheric chemistry from Guten­berg University in Mainz before moving to the US in 1991. He is a largely self-taught photographer mostly specia­lizing in night photography and daytime long expo­sures.
Jürgen is the founder and organizer of the Greater Boston Night Photographers Meetup group. He also lectures and serves as a competition judge for camera clubs and organizes professional workshops. Jürgen is an executive member of the Boston and Stony Brook camera clubs, a member of the Photographic Society of America and the Professional Photographers of America, and an instructor at the New England School of Photography (NESOP).
According to Jürgen, there is a profound peace in roaming the night in remote places. Capturing the element of time is an important part, where clouds become bands, cars are bright streaks in the roads, stars form trails in the sky, and water smooths over to a mirror finish. Night photos capture the transformative and colorful nature of darkness and artificial lights to create otherworldly, hauntingly beautiful and serene scenery.
leyetscapes.com
jmlobert.blogspot.com
Facebook
Instagram