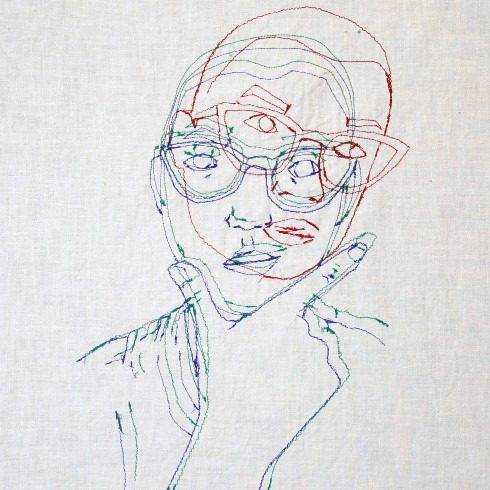 Syd Lewin
fiber arts, sculpture, mixed media
From a young age, Syd Lewin learned a degree of crafty resourcefulness that still appears in their work in the form of found and recycled materials. They also kindled a love of drawing through extracurriculars which ultimately pushed them to attend the Virginia Summer Residential Governor's School, a competitive art intensive for high schoolers which culminated in a group gallery showing. The experience cemented their desire to continue pursuing art more seriously.
Currently pursuing a BFA in sculpture at the VCU School of the Arts, Syd works in a variety of mediums and conceptual themes. Their work hinges on their queer identity, the rapidly deteriorating society we live in, the -isms we work within and against, and a love for the odd and the useless. Their studio practice is centered around the physical processes of art as a ritual and tool. They're frequently inspired by science fiction, queer and trans history, and textiles.
Syd is also pursuing a Bachelor's degree in Gender, Sexuality, and Women's Studies. Their work has been shown in the Anderson Gallery at VCU as part of Lavender Empowerment Month and they have been featured in Amendment, an art and literary journal focused on social justice.