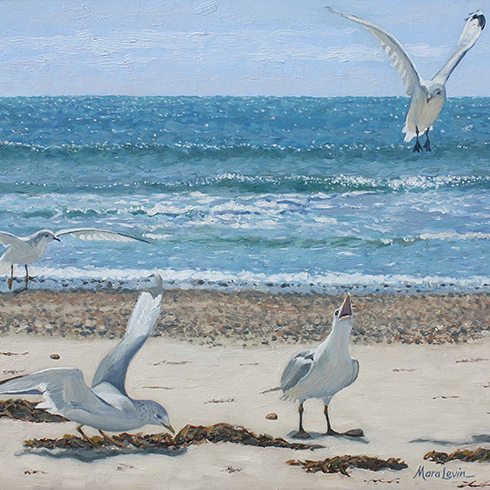 Mara Levin
painting, drawing, portraiture
Growing up in New Bedford, Massachusetts, Mara formed an early connection with nature and drawing. The ocean, woodlands, and animals were her inspiration. She earned a BFA in Oil Painting from Boston University, where she studied with Congor Metcalf, Lloyd Lillie, David Aaronson, David Ratner, and Nicholas Edmunds.
She is a full-time artist, currently focusing on oil, acrylic, and pastel mediums, in both realistic and abstract styles. Her art is an exploration and celebration of beautiful light and shadow on everything in her world, especially nature and the figure. Her work is in many collections and she has served on the boards of directors of two artist groups, including Cambridge Art Association.
Her exhibition list includes Boston University, Cambridge Art Association, The Arts and Science Center of Nashua, Wenniger Graphics (Newbury Street, Boston), The Heritage Artisans, Concord Art Association, and Powers Gallery (Acton, MA).
Mara is also a graphic design consultant, with past and present clients at leading corporations in healthcare and finance. In addition to artwork and design, she has worked as an art educator in the public schools of Boston, Natick, and Holliston, as well as teaching from her own studio.