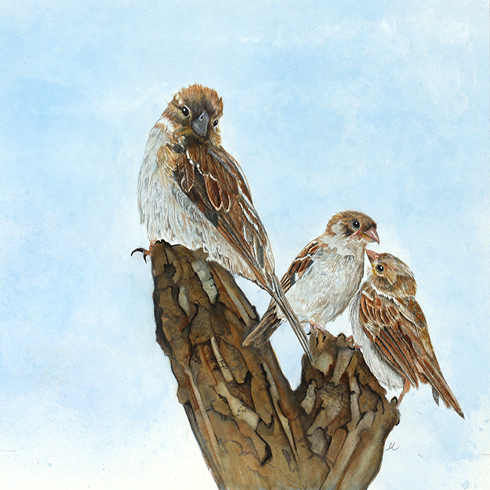 Maggie Hart
watercolor, painting
I am a self taught watercolor artist and have had a passion for painting for as long as I can remember. My style has developed towards semi-realism and I find my inspiration from Nature. I am profoundly moved by the textures of tree bark, the soft colors of a sparrows wing and the sparkle in a cats eye.
I am from a family of artists and was surrounded by creativity in motion my entire life  My mother was a watercolorist in the style of Chinese Brush Painting and my siblings are successful artists in the Boston Area.
I have a Masters Degree in Clinical Social Work from Boston University and work as a psychotherapist in private practice. I believe art is healing and is one of the experiences in life that can transform us into a state of complete meditation and mindfulness. I use art in my work when appropriate to assist my clients to achieve peace and well being. In addition to being a member of Arts Worcester, I am also a member of the Massasoit Arts Guild.