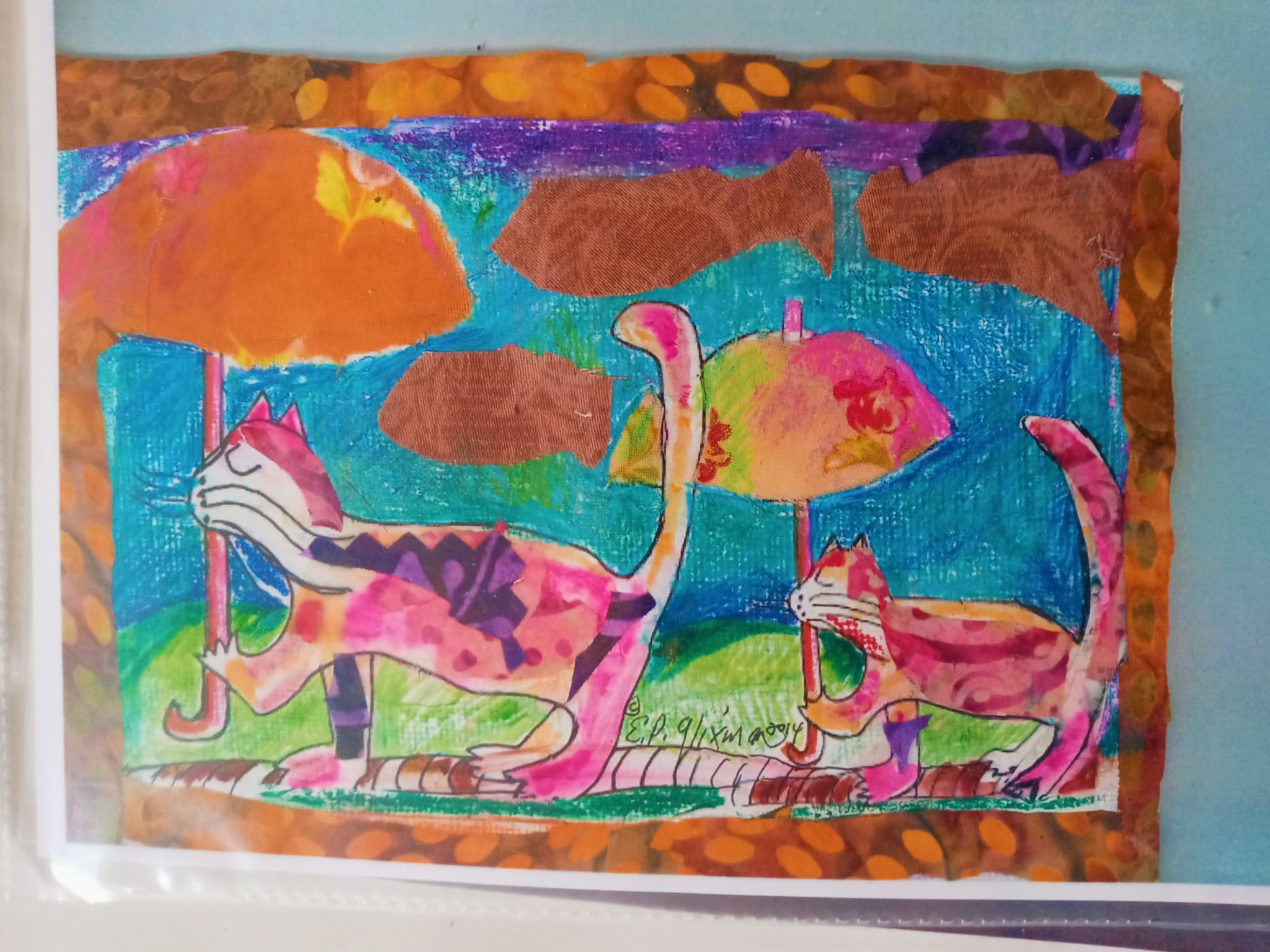 Elizabeth Glixman
mixed media, fiber arts, works on paper
I love color, texture, patterns and movement. I work with a variety of materials: paint, ink, cray-pas, colored pencils, fabric, canvas, upholstery embellishments, sewing trims, cloth and gift ribbons, Styrofoam, craft papers, shiny glittery things, quilt batting, needles and thread and old photos.
At present, I am exploring how to adhere materials to a surface without using adhesives. I am working on a series of canvases with fabric where I wrap the fabric around the canvas or use sewing stitches. The process of investigating new ways to use simple materials is exciting.
Much of my new work is focused on process and is non-representational. In the past, I've created a series of canvases filled with realistic and whimsical drawings of cats, dogs, pigs (other animals), birds, flowers, and plants. Nature is an inspiration.
I attended B.U. School of Fine and Applied Arts, graduated from the School of the Worcester Art Museum's certificate program, received a BFA in studio arts and a MEd from Clark University.
I am also a poet. My art is on the cover of my four published poetry chapbooks, three of which are in the Worcester Public Library's Worcester Writer's collection.