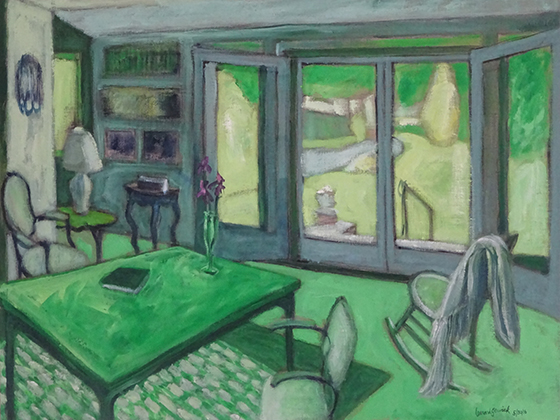 Len Gerwick
painting, mixed media
My stuff ranges from abstracts, figures, still lifes and landscapes to collages and assemblages. Underlying them all is the search for visual rhythm. I'm kind of searching for the beautiful composition and rhythmic design.
My main medium is acrylic, though I use papers in collages and wood in assemblages. Some of the assemblages can be seen on YouTube by clicking 3D Rhythm Study and Abstract 2D Paintings. I do a lot of figures and am a featured artist in the 2016 edition of Art of Man magazine.
I graduated from the Art School of Pratt Institute and later got an MA in Art History at the University of Toronto. My work has been shown in galleries in Massachusetts and Vermont. I have been a puppeteer and performed throughout New England for the past thirty-five years.