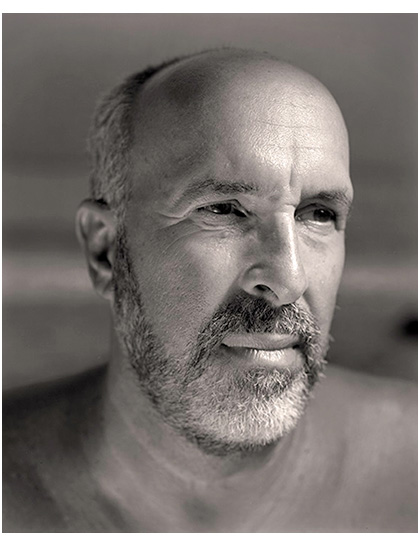 Stephen DiRado
documentary photography, film
A Worcester resident for over 29 years, DiRado resides in a triple-decker along with his wife Donna and a community of artists. He relentlessly documents his family, friends in Worcester and Martha's Vineyard. His first one-person exhibition at the Grove Street Gallery in 1984, Bell Pond, depicts the community residing on Belmont Hill. It was followed by his internationally acclaimed Worcester Galleria premiering at the Worcester Art Museum in 1986. Since, he has exhibited at the DeCordova Museum and Sculpture Park; MFA, Boston; MFA, Houston, and Currier Art Museum in Manchester, NH, and numerous galleries across the US and Europe. In 2001, the MTA, Transit for Arts, curated a large scale exhibition of DiRado's Celestial Photographs in Penn Station, New York City, NY. His work is in public and private collections worldwide and can be found in publications beyond the US in such diverse places as Australia, Russia, Germany and Great Britain. He has received five highly prized fellowships: John Simon Guggenheim, NEA, Massachusetts Artist Foundation and two Massachusetts Cultural Commissions.
DiRado specializes in numerous long term projects, primarily using an archaic large format film camera. Most recently, he has included films to add to his documentary work.
DiRado teaches in the Visual and Performing Arts at Clark University, Worcester, MA.