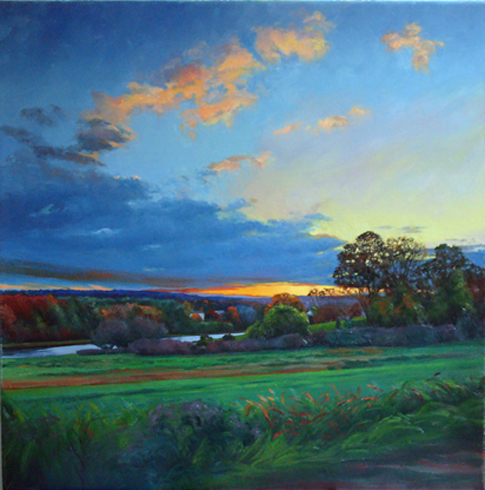 Ella Delyanis
painting, drawing, works on paper
Worcester County landscapes have been my source for artistic expression for many years.  I search for locales that are interesting in terms of perspective, individual forms, and illumination.  Over the years, I have worked both directly on site and from photographs I have taken.  Working on one pastel for several weeks, I apply the medium in numerous heavy layers.  I strive to make a dynamic composition come to life in terms of color, texture, light and luminosity.  My goal is to create a lyrical feeling for the place.
Having worked exclusively in pastel since the early 1980s, in 2006 I returned to my roots as a painter, and am currently working in oil, pastel, and acrylic.  My hope is that people who view my work will see their environment with new "eyes", coming away with a new appreciation for the light, color, and beauty of New England.
In addition to Arts Worcester, I am currently represented by Eventide Gallery in Essex, MA and by Silver Circle Gallery in Putnam, CT where I will be having a show in April of 2014.  My work is in many corporations such as Dunn Bradstreet and Fidelity Investments.