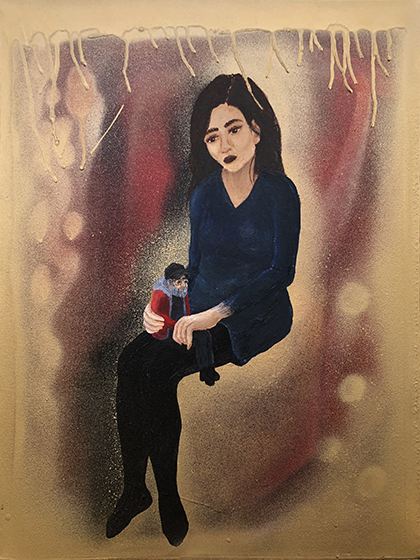 Deanna Degon
drawing, painting, illustration, digital art, watercolor, printmaking, mixed media
D. Degon creates artwork to convey her personal connections to people, places, objects, and social issues so that the viewer can either step into her perspective or relate their own experiences. Because her art focuses on individual experiences, each artwork's material, techniques, and influences are unique to that subject. This results in artwork ranging from drawings to paintings, printmaking to mixed media, and representational artwork to abstractions.
Degon is a lifelong resident of Worcester county who received her AS in Applied Arts from Quinsigamond Community College and her BA in Studio Art from Framingham State University. After graduating, she worked as a freelance graphic designer and craft gallery manager, became a vendor at stART on the Street, exhibited in local galleries including the Prints and the Potter Gallery and Worcester Center for Crafts, and was a featured live artist at the Dirty Gerund Poetry Night at Ralph's Chadwick Square Diner.
D. Degon earned her initial teaching license in Visual Art education in 2018 and currently teaches art in the Worcester Public Schools district.