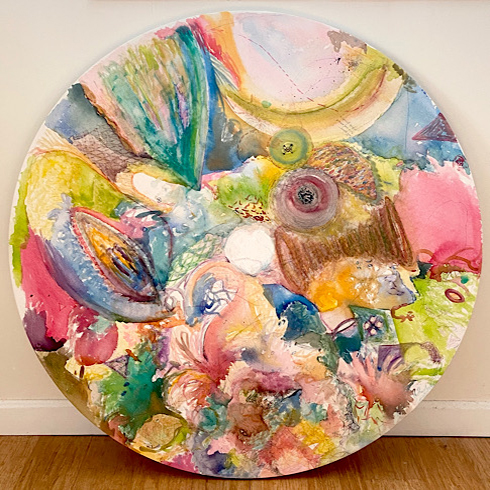 Doreen Connors
Doreen Connors creates fiber sculptures, 2D works, altered books, and writing reflecting her endeavor to rise out of the ashes of abuse, conditioning, and chronic illness. She has made it part of her mission to live in semi-reclusion with the aim of transmuting the rapes she experienced in this life. She has been successful in healing her physical, emotional, and spiritual traumas, thanks to the Medical Medium information and protocols.
The artist's soul selected Williamstown, Massachusetts as her birthplace in 1956, to be close to the painting collection at The Clark Art Institute.
The core of her heart remains unscathed. The glowing ember, within, has been reignited through her art making. Her body of work, Lifetime Art Project: the Extraordinary Life of an Ordinary Woman is unfolding into a multimedia installation. She is excited to begin the next part of her journey unveiling her life's work.