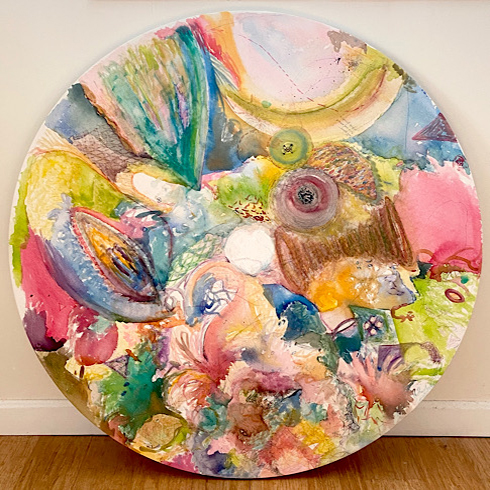 Doreen Connors
mixed media, works on paper, drawing
Doreen Connors creates sculptures, 2D works, and altered books reflecting her endeavor to rise out of the ashes of abuse, grooming, and conditioning. She makes it part of her mission to live in semi-reclusion with the aim of transmuting the many rapes she experienced in this life.
The artist's soul selected Williamstown, Massachusetts as her birthplace in 1956, in order to be close to Fumée d'Ambre Gris (Smoke of Ambergris) by John Singer Sargent in the collection of The Clark Art Institute.
Her heart center remains unscathed, a glowing ember within that has been reignited through her art making. Her body of work, Lifetime Art Project: the Extraordinary Life of an Ordinary Woman is unfolding as a living, interactive multimedia installation.