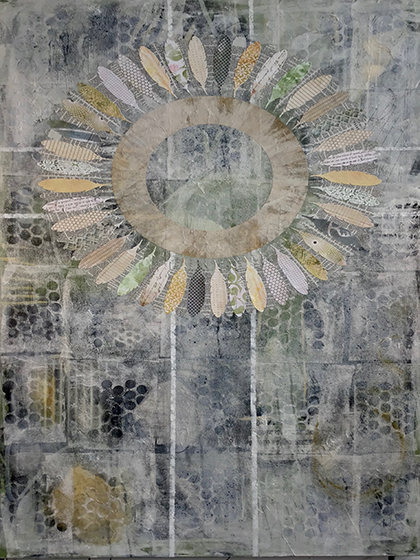 Pamela Chiasson
mixed media
Pamela Chiasson is a mixed media artist and her purpose in creating art is to give glory to God! Her creative process is a very personal journey that opens her up and is guided as He walks her through that process and gives her art a voice of love, of acceptance and a sense of purpose with healing and restoration. Her journey in art is always showing her something new, something beautiful. She aspirers to craft a message of love, hope, truth and healing with an authenticity that springs forth from the work.
Pamela's intention is that the honesty of the work speaks to the viewer and touches their life in the quiet places of their souls and engages them in a way that can only be spoken through the art in the most subtlest of ways.
Pamela has been exhibiting artist for the past 35+ years. With her background in photography, she draws on that strong sense of design and composition. She is able to use that strength in creating her mixed media art. Pamela uses all kinds of found objects, whether it be a rusted piece of metal or a piece of birch bark just shed from its tree. She also finds inspiration from tattered bibles, hymnals, old ephemera, German scrap, reused coffee filters, vintage journals and things that she finds in her travels. The intimate choices of her color palette are subtle hues of browns, tans, greens, whites and pops of color. The process of incorporating these materials with the mix of paint, in developing new layers of meaning that form the mixed media message.
www.facebook.com/Pamela-Chiasson-Art