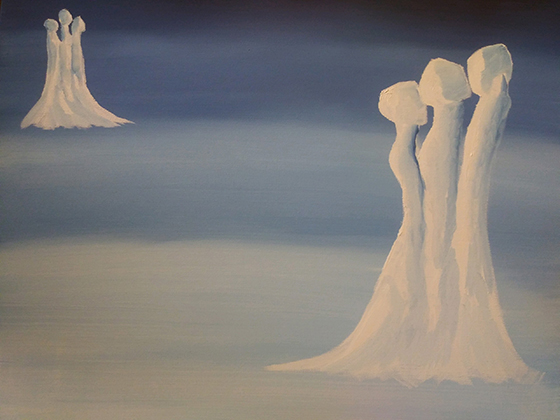 Kelly Castell
painting, photography
I grew up in Central Massachusetts until my high school graduation when I left for Colorado for my undergraduate work in studio arts. I spent four years living above 9000 feet taking in the new environment.
Much of my art started out mimicking the landscape of the Colorado Rockies and the deserts of Utah. My work eventually took on a fluid almost human form.
I graduated and traveled around the country including spending a year in Key West where my art took on a more watery aspect.
I moved back to Massachusetts and went back to school getting my Masters of Education wherein I began teaching elementary students for the past seventeen years. I am now taking some time off where I can get back to focusing on my work.
I work primarily with Oil on Canvas and Photography. I find that the oils allow the fluid motion that my figures take on. My photography has taken on much of candid photos of my children as well as still life and nature. I am constantly working and have new work coming out all of the time. Although, quarantine has left me without canvas, I plan on painting again as soon as possible.