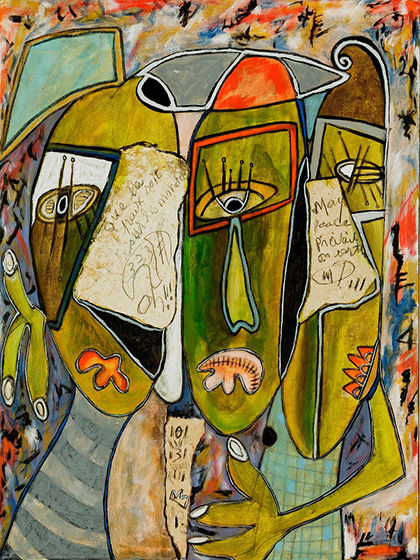 Collette Bresilla
painting
Creating "Art" is sometimes, a channel of responding to the world we live in, by expressing the joy as well as the horror with the current state of social, political and economic affairs. My works are the result of such realities, which convey the sweetness and the bitterness of our everyday life. Concentrating on the female figure, especially the Japanese geisha, being a Haitian-born artist, I try to explore and explode traditional conceptions of women, presenting the viewers with figures who appeal to and confound them.
Like many bi-cultural artists before me, I have successfully woven the strands of my origins to the fabric of my new environment. The American shows in the studied refinement and control of my brush strokes, the boldly customized nature of my colors and the political in my explorations. The Haitian is evident in my preoccupations with the cosmos, the complex representations of the Lwas or Deities that ride Haitian culture.
Also, as a "Borderless Bird," I value the time I have spent in countries in West Africa and Europe, where my mind and eyes absorb what these rich cultures have to offer to inspire me to share what I have experienced through my art.