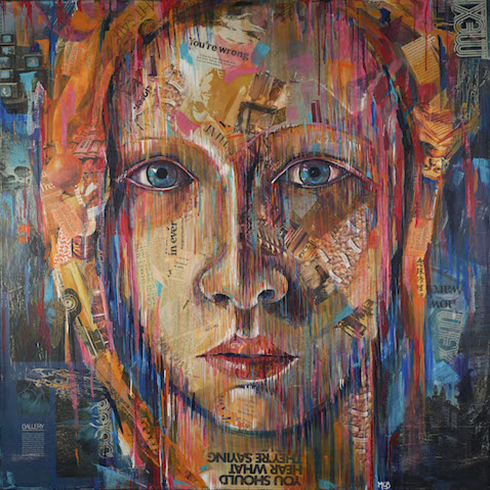 Michele Boshar
mixed media, collage
I recently have been experimenting with mixed media collage. I shred and layer paper and paint and more paper to create depth in my work. I recycle magazines, newspapers and other found objects to help communicate a message. I love to use color and texture to generate movement and evoke emotion. My medium is forgiving and allows me freedom to fail.
I have been influenced by images found in vintage magazines and the irony of their message today. It has made me look at the journey of women over time – how far we have come, and also, how little has changed. I am intrigued by faces and the body, especially those of women.
Personally I am supported by my female friends and the community of women that surrounds me. I see myself in them. They are often my reflection. My work speaks to this. My art is my journey and my expression, but also that of the many women I have met, heard or seen in my life.
Instagram @michelebosharart