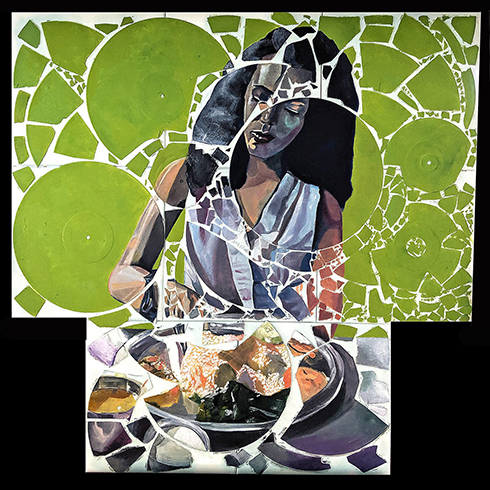 Sam Aman
painting, drawing, digital art
My name is Sam Aman and I am an educator and artist-designer. I grew up in Massachusetts and received my undergraduate education as an illustrator at the Massachusetts College of Art & Design. I also studied K-12 Art Education at the Rhode Island School of Design.
​I currently teach middle school fine art and digital design full time. I also teach high school students in traditional painting and drawing during the summer.
​My personal work consists of fine art done in oils, acrylics, watercolor, gouache, and mixed-media collage. I often draft in pen, pencil, and/or marker.
​The concepts behind my personal work are inspired by my Bangladeshi heritage and themes of South-Asian life and/or influence. I am also inspired by pure aesthetics which are expressed through numerous still life studies and portraiture.
​Some of my commissioned work is created in photoshop and illustrator. I often use a trackpad and digital pens to create these final pieces.
​Outside of my life and work as an educator and artist-designer, I enjoy hunting, fitness, and Brazilian jiu jitsu.
I am currently working on a graphic novel and spend my time with my wonderful partner Rachel, our two cats, Grissom and Warrick, and our two dogs, Shorty and Red.
ধন্যবাদ
dhonnobad