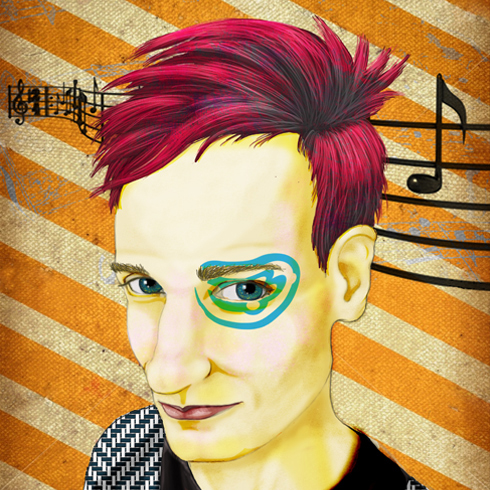 Terrasa Ulm
digital art, painting
Ulm's pieces often reflect an interest in gaming and technology. Ulm typically works first in 3D software, sculpting subjects for portrayal, then digitally paints the renders to create portraits that play on the balance between a sense of unease and aesthetic quality — a nod to the uncanny valley.
For Ulm, the similarities between video game character designer and traditional portrait artist are striking. There is a desire to capture the essence of a person and convey identity to society through another person's perspective — the view and hand of the artist. At times, Ulm's work also references the relationship between avatar and self, how we define ourselves visually in a generally self-controlled presentation of identity.
The artist is a professor of Interactive Media at Becker College, teaching programming and serious games development. Ulm also designs and develops mobile applications and interactive experiences for Taddug Media.