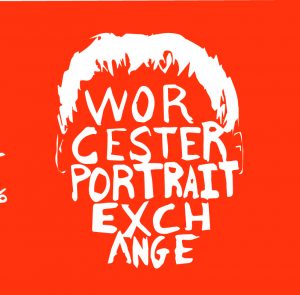 Worcester Portrait Exchange
Friday, July 22
6:00 to 9:00 PM
ArtsWorcester, 660 Main Street
The Worcester Portrait Exchange is back at ArtsWorcester! This free, interactive event pairs artists at random for a impromptu portrait-making session. We provide the materials, snacks, drinks, and portrait partners. The event culminates with–what else?–a pop-up exhibition of your works. Go home that evening with a portrait of yourself!
The Worcester Portrait Exchange is for everybody, regardless of age, experience, or membership. Open and free to all.
For more details and to sign up, visit the Worcester Portrait Exchange website. Thanks to the Worcester Arts Council for its support of this event!