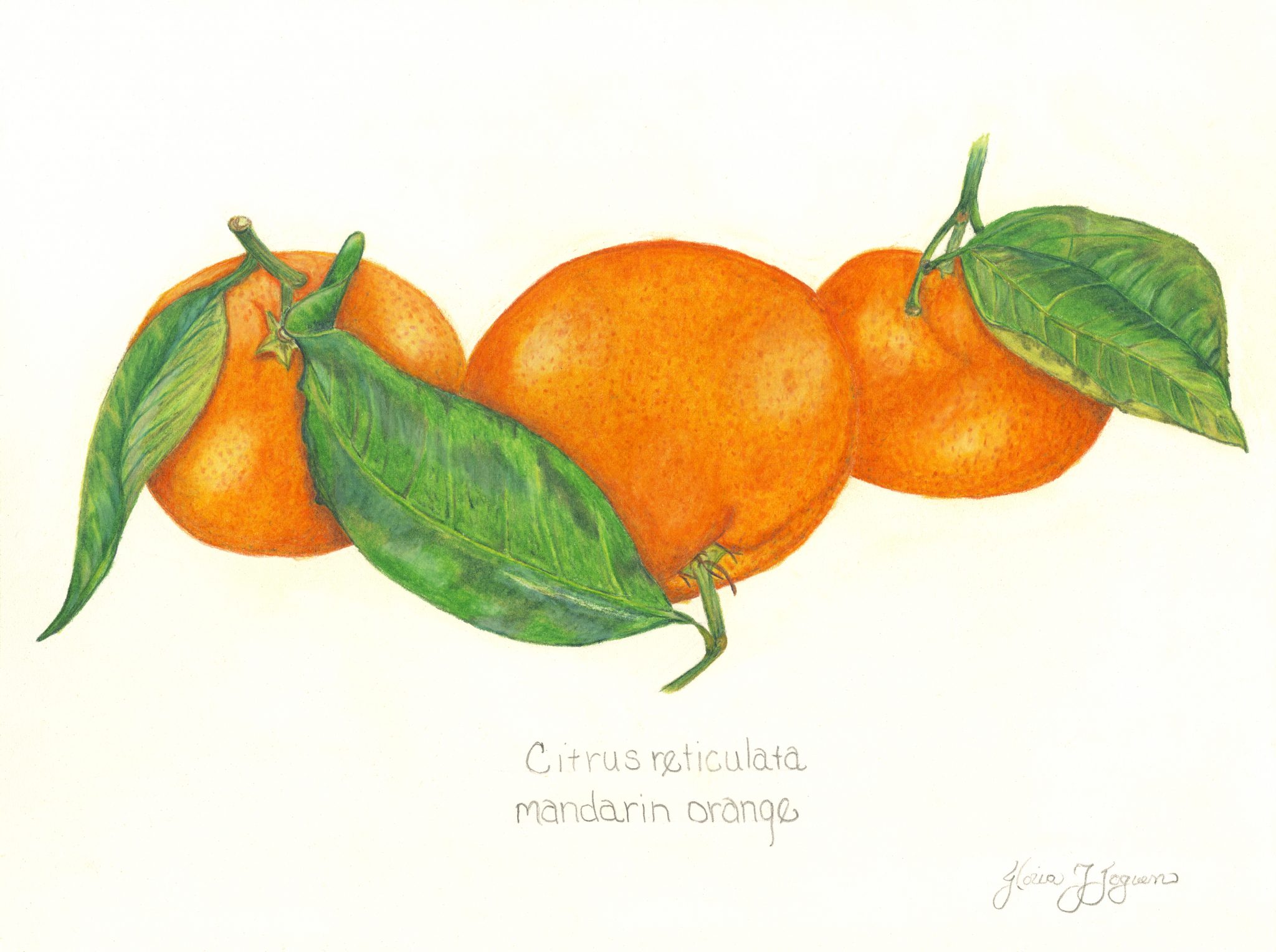 ///// Mandarins - Patel's Shrewsbury, Massachusetts, colored pencil on paper, 19 3/4 x 15 3/4 inches, $350
Gloria Goguen: Botanical Dreams
The Hanover Theatre
2 Southbridge Street, Worcester

Botanical Dreams is a solo exhibition of fourteen drawings by Gloria Goguen. Her work in deeply-layered colored pencil marries traditional botanical subjects with personal perspectives. This work draws inspiration from traditional French, German, and Flemish botanical artists such as Pierre-Joseph Redoute, Gerard van Spaendonck, and Johann Christoph Dietzch, in a contemporary medium and format.
Marlboro-based artist Gloria Goguen has been exhibiting work throughout the region for the better part of the last decade. Beyond her membership in ArtsWorcester, she is professionally affiliated with the American Society of Botanical Artists and the New England Society of Botanical Artists. Her piece, Spring Rain, was recently featured as cover art for the Winter 2020 edition of the Lily Poetry Review.
Enjoy a discussion between the artist and Kate Rasche, where Gloria Goguen details her inspiration and creative process in our first-ever online artist talk!
View every artwork from this exhibition in partnership with The Hanover Theatre below: