Congratulations to all the artists included in NOW! New Works, New Artists, now on view at ArtsWorcester and the Worcester Center for Craft, and to those who won prizes. Juror Roger Hankins, director of the Cantor Gallery at the College of the Holy Cross, selected the following works for recognition. First, Second, and Third Prizes were supported by the Davis Art Gallery; the juror's awards were funded by an anonymous donor.
First Prize
Tess Barbato, Cake, oil on canvas, 50 x 50″
Second Prize
Katie Dye, cruciatus, glass, metal, and wood, 7 x 7 x 3.5″
Third Prize
Katie Lee Haley, Apogee, mixed-media installation, 5′ x 5′
Juror's Awards, in alphabetical order:
Jessikah Ann, Hawks and Pheasants Jar, wood-fired porcelain, 17.5 x 7.5 x 7.5″
Cesar Rodrigues, Untitled #3, acrylic on canvas, 24 x 36″
John Wesley Small, Byproduct of Vital Activity, oil, acrylic, and acrylic paint markers on canvas, 22 x 28″
NOW! runs through April 16. Gallery hours at ArtsWorcester are Thursdays, Fridays, and Saturdays, 12:00 to 4:00 PM, and by appointment. At the Worcester Center for Crafts, 25 Sagamore Road, the Krikorian Gallery is open Tuesdays through Saturdays, 10:00 AM to 5:00 PM.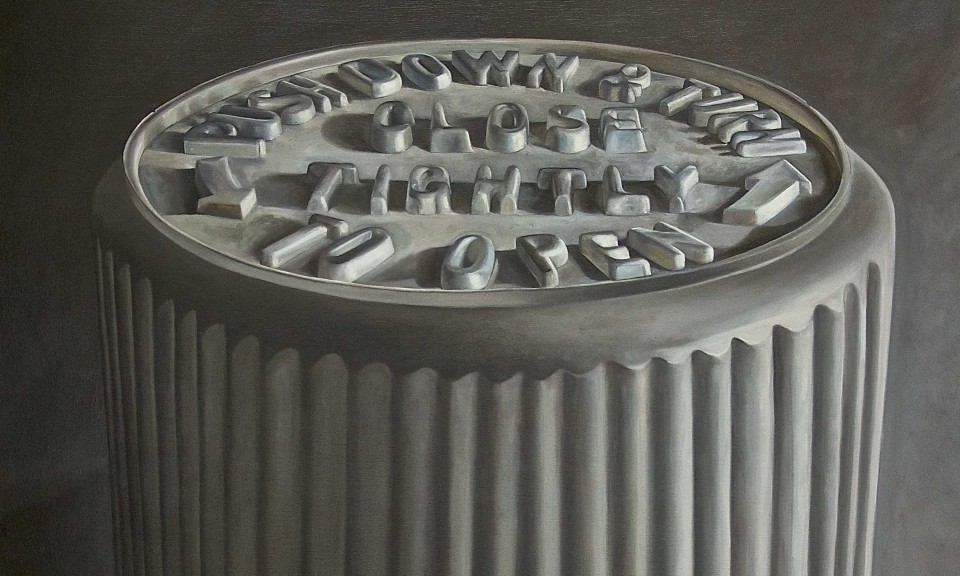 Thank you to the artists, volunteers, and supporters who made this exhibit possible.