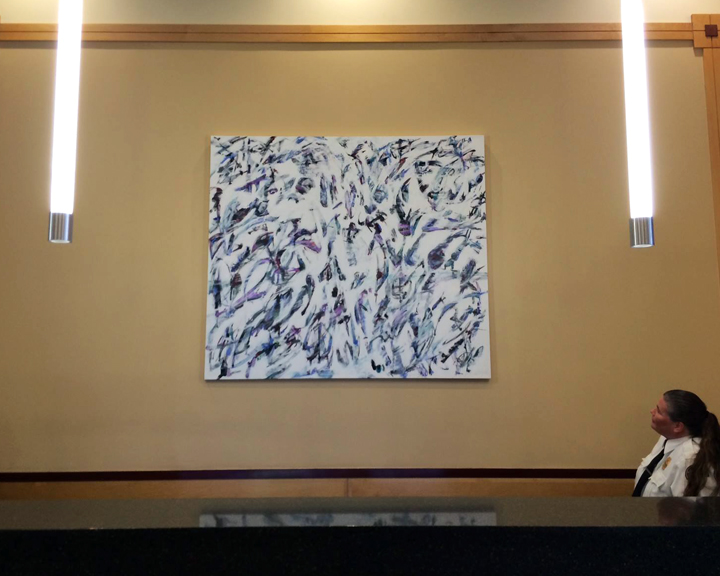 Visit 100 Front Street to view The Tempest, a painting by John Pagano (oil on canvas, 68″ x 60″, $2,400).
With generous support from the building's owner, Worcester Renaissance Towers, ArtsWorcester continues exhibiting a single, major work for the pleasure of its tenants and visitors.
ArtsWorcester members wishing to propose a similarly scaled (or larger) artwork for this site should email a jpg image of it to info@artsworcester.org; final selections are determined by Worcester Renaissance Towers.
We are grateful to Worcester Renaissance Towers for supporting local artists and for placing art in the heart of downtown Worcester.