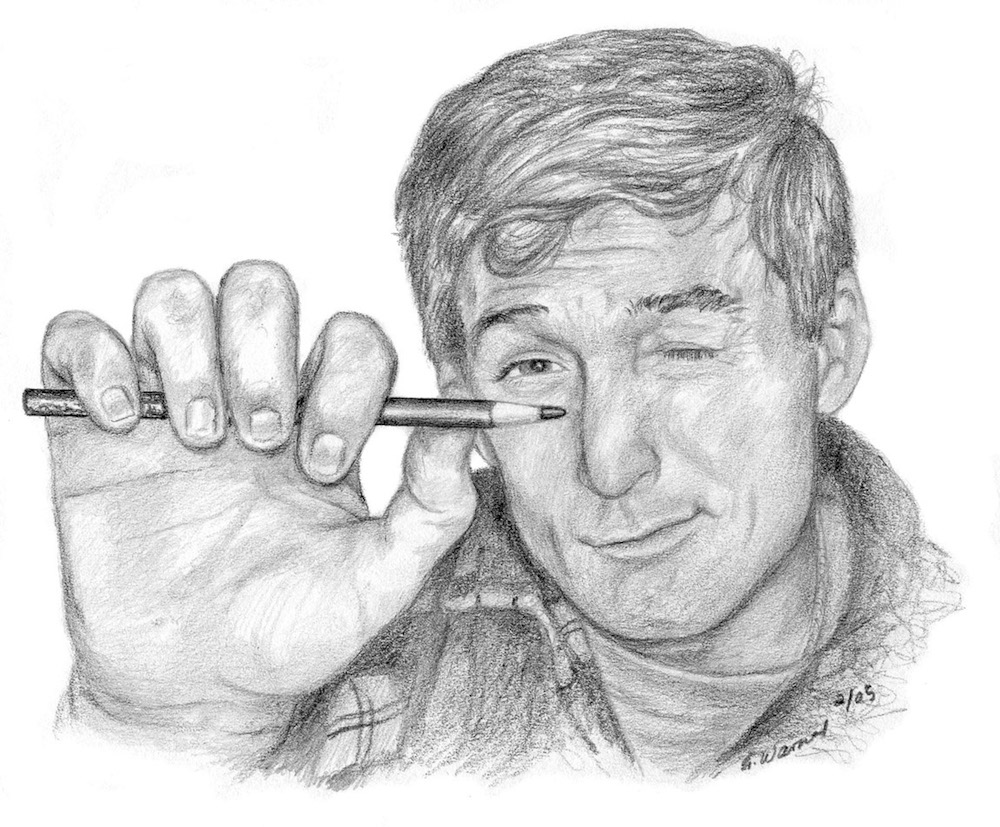 Francis Warner
---
When did art become a pursuit for you?
Since I was very young, my interest in capturing the life around me and expressing it through a visual, creative means was very natural for me. In high school, I became more serious about it as a life vocation and have been creating ever since.
Are you self-taught or formally educated in visual art?
I am both self-taught and formally educated. My mother was a great example for me and encouraged me to pursue my gift. I went to the Worcester Art Museum School after high school (1975-78). After 20 years in the printing industry, I returned to college to get my degree for art education. I am currently working towards my master's degree at Framingham State University.
How did you first become involved with ArtsWorcester?
Many years ago, I was enticed to exhibit in the many opportunities, both juried and open exhibits, and have met many wonderful people. My mother was a member, and when I viewed a past teacher's exhibit here, Leon Hovsepian, I was sold on Arts Worcester's mission.
What medium do you currently work in, and how did you choose this medium?
I am not partial to any one medium and find comfort in expression using watercolor, acrylic, oils, graphite, and pen and ink. The subject matter I intend to capture can lead me to choose one medium over another, but I have done a similar theme in two different mediums.
What is your creative process?
Ideas come naturally and often through a common everyday occurrence. Sometimes I will make a mental note about something and pursue it later through sketches or photographic references. Then there are images that pop into my conscience and I am not sure where they come from. Maybe some underlying passion or realization.
How do you choose your subject matter? Are there themes that recur throughout your work?
I guess this is my commercial problem: I work in different media and use many different themes or subject matter. I could be working on two or three things at a time such as a watercolor landscape and a pen and ink fantasy drawing and perhaps a graphite commission. This is part of my innate divergent temperament. My art is often very personal with a narrative behind the image that is not always expressed to the viewer.
What living artists are you inspired by?
I admire many artists but am not directly inspired by any. My inspiration comes from within myself and is not dependent on inspiration from others. I do not mean this in a prideful way but more as a way to be as true to my inner urgings as possible. I can learn from others but certain aspects of contemporary appropriation go against my need to be as uniquely individual as possible. I have been accused of living in a vacuum, however, I reject that summation and this should be visible through my work.
Do you own any art by other artists?
No I do not. Could not afford it and there is no room on my walls.
What other media or directions would you like to explore?
I am exploring encaustic right now in a graduate course and I find it tedious and restrictive while at the same time have unique expressive possibilities. It may be something I continue in the future depending on the success of my endeavors.