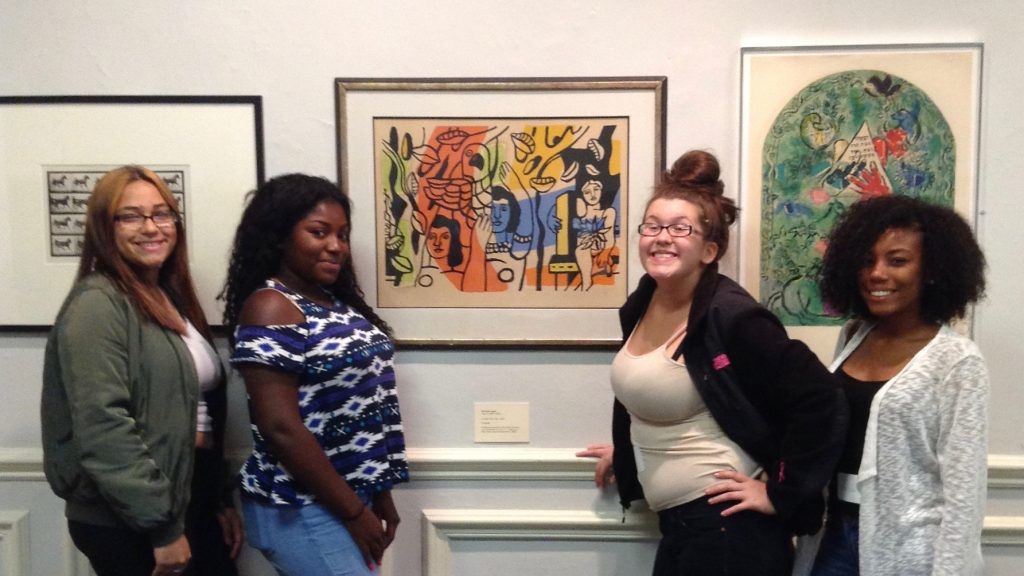 Teen Night at ArtsWorcester
Fall 2018
Monday, September 24, 2018
6:00 – 8:00 PM
See our current exhibit, Material Needs 2018, and hear from artists about their work. Learn about grants for artists and submit a proposal for your own art project. Winners will be announced at the end of the night and take home a special prize!
Monday, October 22, 2018
6:00 – 8:00 PM
Artist talk at 6:15 PM
Featuring award-winning painter and illustrator, Raúl Gonzalez III
Join us for a very special Teen Night this October. See A Matter of Perspective, our seventh annual collaboration with the Fitchburg Art Museum, meet award-winning painter and illustrator Raúl Gonzalez III, and create your own work of art for our virtual gallery!
Raúl is the Pura Belpre award winning artist of the children's comic, Lowriders to the Center of the Earth. Influenced by his childhood in the border town of El Paso – Juárez, his illustrations and paintings are now found in galleries and museums across the Northeast. One such work, La Loma y El Espejo, a collaboration with Elaine Bay, is in the permanent collection at the Fitchburg Art Museum and is currently on view at ArtsWorcester in anticipation of A Matter of Perspective. At 6:15 PM hear Raúl talk about his practice and his piece in A Matter of Perspective, and ask him your questions.
After the artist talk it's time to get creative! Take a look at A Matter of Perspective and create your own work of art in response. Your artwork will be displayed in a virtual gallery on ArtsWorcester's website and social media pages.
Teen Night at ArtsWorcester welcomes young art enthusiasts from across the city to see our latest exhibits, meet practicing artists, participate in art activities, and more. These events are free and open to all Worcester-area teens and their families. No RSVP is required, just show up! We thank our partners at the Worcester Public Schools for their help in organizing Teen Nights, and the Worcester Arts Council for their sponsorship. For more information, please download our flyer or call the gallery at 508-755-5142.